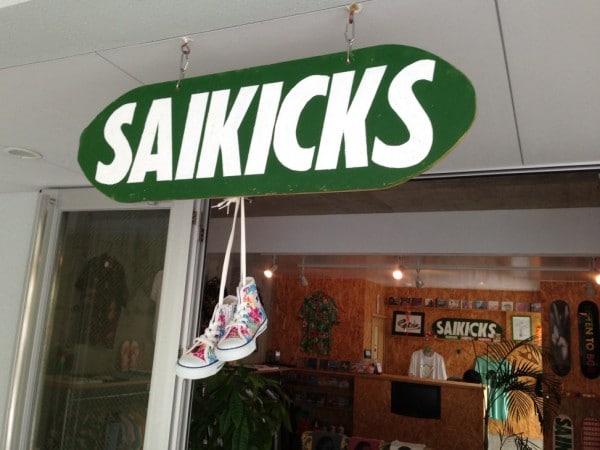 CONTRIBUTED BY MARISSA MATSUZAKI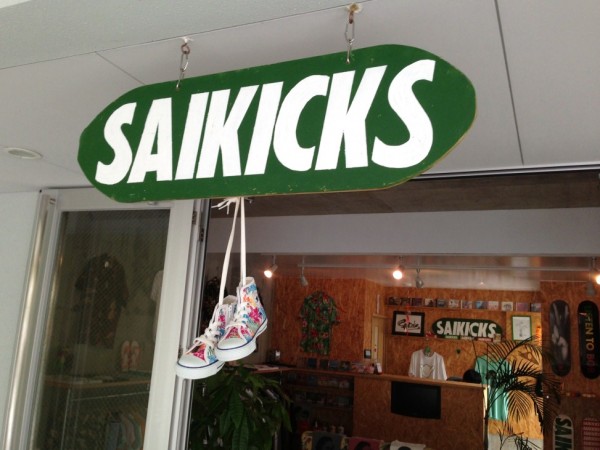 One great benefit to island life is island style. Anyone who has ever been to Hawaii can attest to the style and Spirit of Aloha—friendly people, "Shaka" hand signs, Hawaiian T-Shirts, flip-flops, and the sound of gentle strums on the Ukulele. I recently wandered away from my comfort zone (also known as Route 58) and stumbled upon a shop called "Saikicks Life," discovering a little bit of Aloha on Okinawa.
While I'm sure American Village will also supply similar goods, there is something to be said for small specialty shops. The colors, simplicity, and atmosphere of this small shop create a comfortable vibe that beats a crowded megastore any day.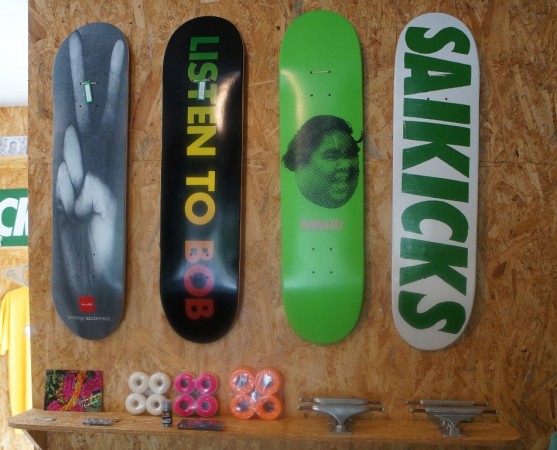 To the right you'll see a wall of shoes neatly displayed and ranging from Adidas, to Converse, to Nike in a generous assortment of colors.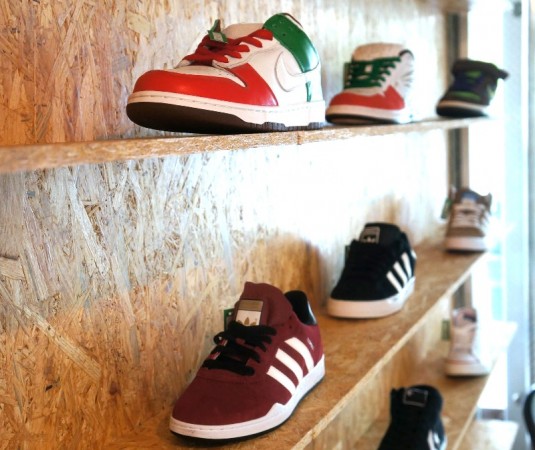 Along the center of the store is an array of T-Shirts sporting the shop logo, which is the Shaka finger sign, as well as various other graphic T-Shirts.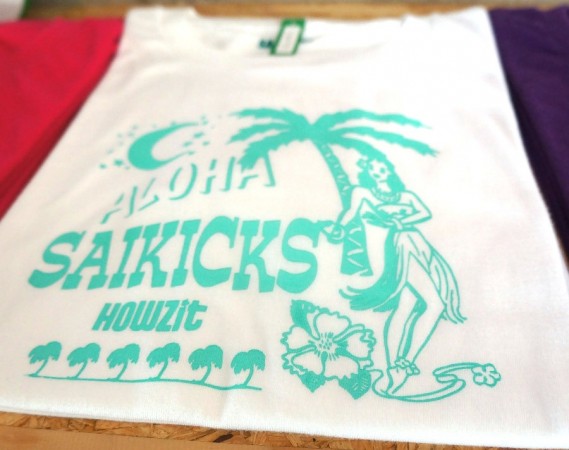 The store also includes an assortment of graphically designed totebags, flip flops, music CDs, and more.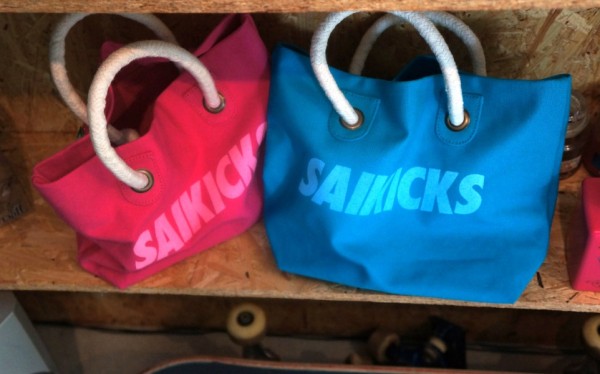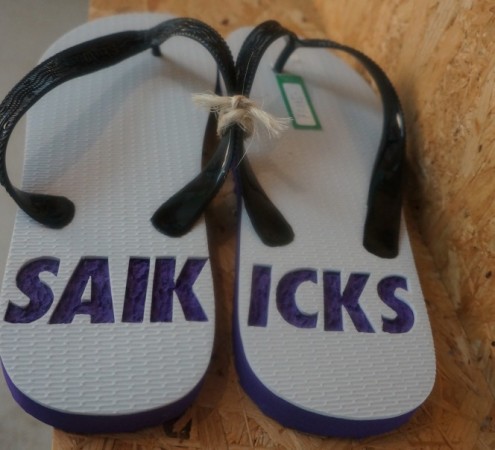 Kota Sai, shop owner of Saikicks, informed me that on June 8, 2013 he celebrated the store's one year anniversary. Though he doesn't speak English fluently, he will definitely make every effort to communicate with you and be of help. I'm pretty sure he creates many of the logos and designs for the merchandise as he features them with creative photography on his blog. The posts are not written in English, but if you have Google translate on your web browser you'll get the main idea. I happily walked away with some new stickers for my collection and intend to return to buy a tote bag.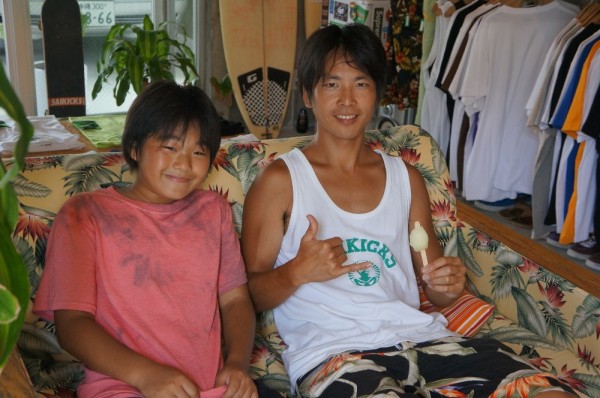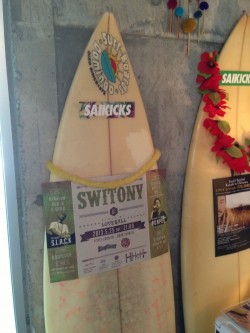 Directions: If you come from Kadena Gate 1, turn left out of the gate and move toward your furthest right lane when you can. Turn right at the intersection that has American American at the corner (there is a Pizza House right after it). Drive down and take your third street to the left near the Toyota U-Car Dealership. Turn Right on the second street down at the Kinmatsu Steak House Building. Down the street you'll see Saikicks on your left.
Hours: 1:00 p.m. – 9:00 p.m. daily
Payment: Yen (no credit cards)
Phone: 098-989-7770
Website: Saikicks Life