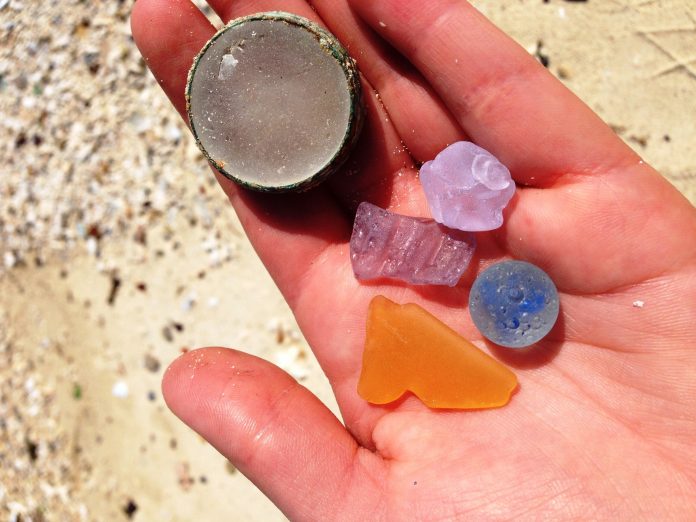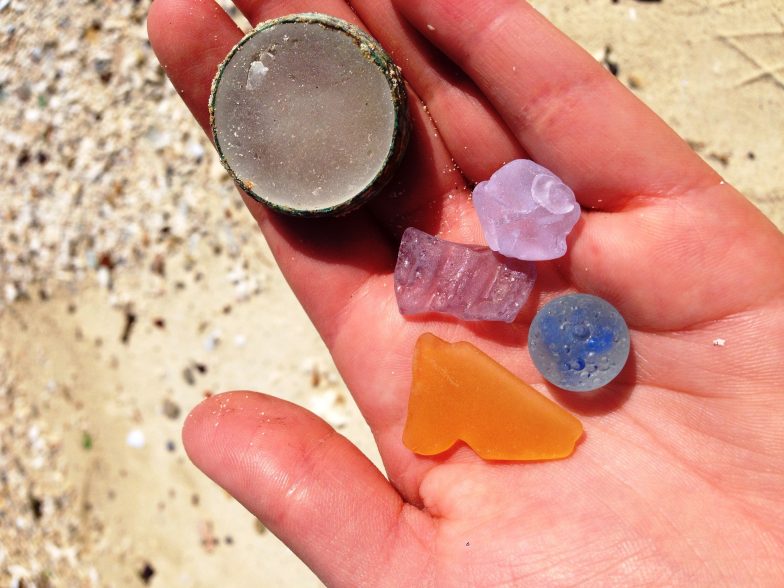 CONTRIBUTED BY EMILY COZZIE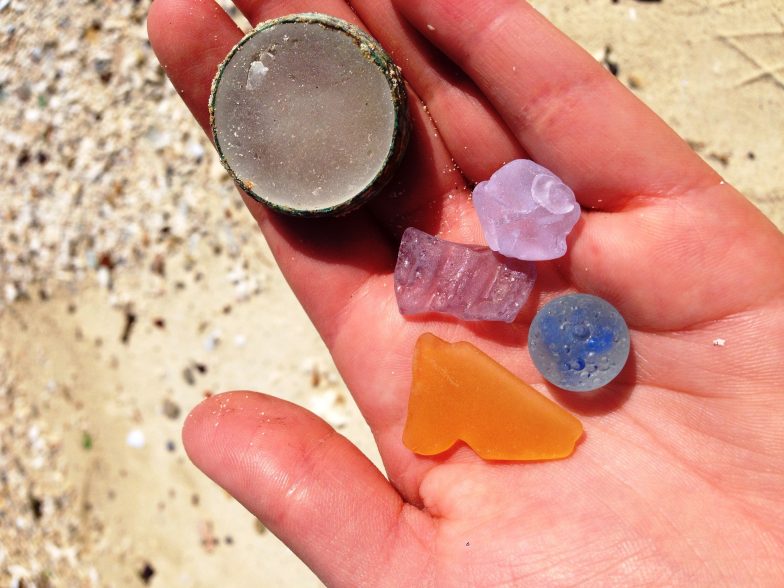 It's no doubt that Okinawa is one of the best places to find sea glass. Let's face it, we can't help looking down at the beautiful sand from time to time and spotting a gorgeous piece of frosted glass. It makes us wonder about the story behind it.  Sea glass pieces may always be a mystery, but the enjoyment of a new discovery will always remain. Therefore, I'm here to tell you about a wonderful beach that we all call "Sea Glass Beach."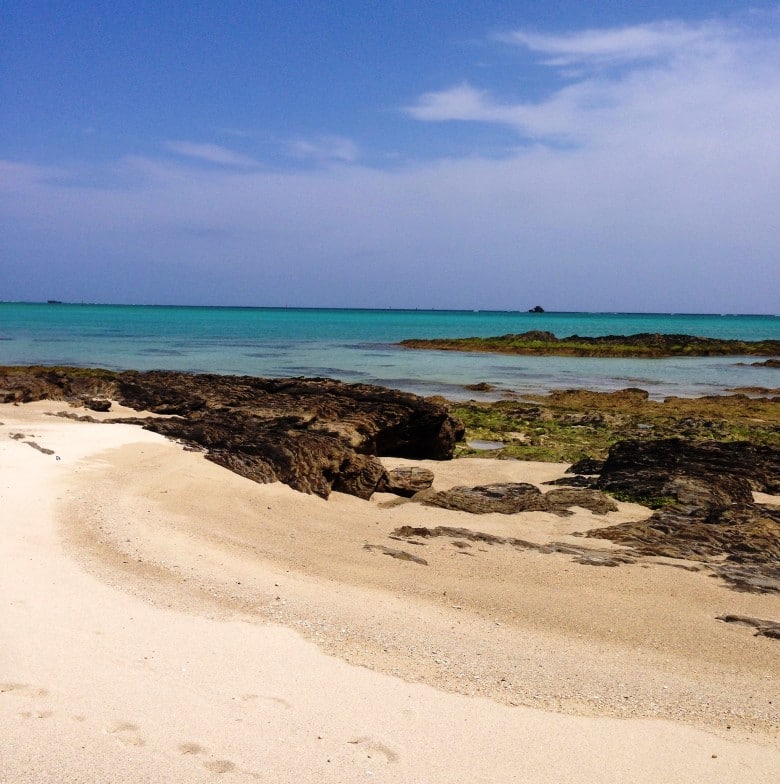 From my understanding, "Sea Glass Beach" use to be a dumping grounds location, which resulted in thousands upon thousands of bottles, plates, and countless other finds. At one point in time these where tossed as worthless trash. Well, Alas! The phase, "One man's trash is another man's treasure" is the motto that I would use at this beach.
I am a collector and a nerd for researching all of my rare finds. Believe it or not different colors (red, pink, orange, yellow, purple etc.) are considered rare finds. So naturally, being the nerd I am, I went to "Sea Glass Beach" in search to find my missing colors. To my excitement, I have found a red, two purples, a yellow and a few marbles! I have also found other treasures that are not necessarily sea glass but are still displayed proudly on my window seal. Did I mention, you can find the 'oh so sought after' sand dollars? Yep, found a few of those too.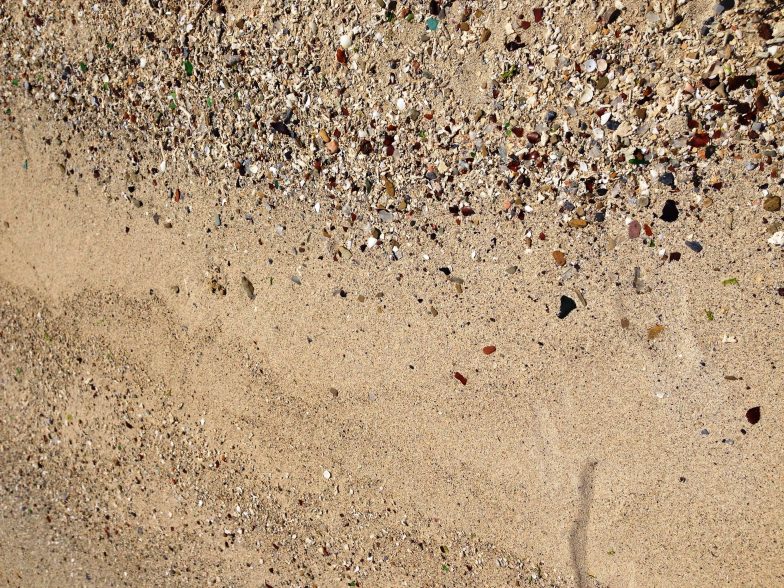 My husband and I have also rented kayaks (from Camp Foster) and kayaked around in the beautiful clear water. If I could live on this beach, I would. I feel like I am in paradise when I'm there.
Directions:
Take the expressway towards Nago
Get off at exit 9
Take the first left heading towards 329 (once on that road there will be a big silver dome on your right)
Take a left onto 329
Drive until you see the second 13 and take a right onto it. (it will be just after the College of Technology)
Take a right just before the "y" in the road and go down a hill
Take a left at the light (there is a gas station at that light)
Drive on that road until you come upon a huge house with a red tower-like roof
Take a left onto the gravel road directly across from the house

Drive straight down the gravel road. You will come to a "y." Here, you will turn right.  There will be a a sign (all in Japanese) that leads to the path down to the beach.