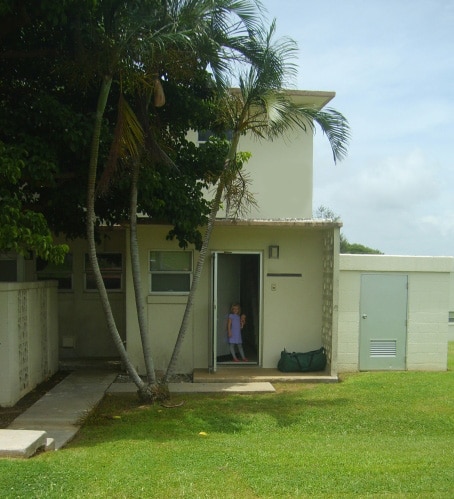 Living overseas has its challenges, and a commonly agreed upon one is finding that perfect place to live. To help those of us who are curious about the different options for living on Okinawa, readers have answered some of the most frequently asked questions about on-base housing. If you live in an on-base house that has not yet been featured on this site, please contact our Submissions Manager for the template.

Here's a great link to access, too, if you're on the fence as to whether to live on-base or off-base.
CONTRIBUTED BY HEATHER NORDELL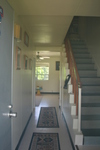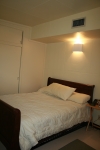 What military base is your home located on? Kadena, AFB
What area of the island is your home located on (i.e. North Island, Central Island, South Island)? Central
What is the name of your neighborhood in which your home is located? Sebille Manor
Generally speaking, most on-base homes are approved for occupancy based on military or government rank.  If you would like, please provide the range of ranks that your home is approved for? Up to E-6 with at least 2 children
What DODDS school district is your home attached to?  Is there a school bus system available? Kadena Elementary is only a half block away from our home so the school bus does not apply.
Please describe the "feel" of your neighborhood (i.e. pet-friendly, child-friendly, level of safety, friendly neighbors, spacious, etc.) We are at the end of a cul-de-sac with a few other buildings. There is lots of grass and the area is very pet and child friendly. We are back off the main road a bit so the kids are safe to run around.
Please describe the style of your home (i.e. detached home, duplex, apartment, age of the home, etc.) It is a Duplex
Please provide general information about your home such as square footage, number of bedrooms and baths, number of stories/levels, special amenities, etc. We are in some of the oldest housing on Kadena. Our house is a 2 level duplex with 3 bedrooms and a full bathroom upstairs. A half bathroom, the kitchen, laundry room and living room/dinning room downstairs. There is a good amount of closets and storage in the house. The kitchen is small but the laundry room is large enough to add a shelf to accommodate the extra kitchen items. I am not sure about the square footage but here are the main room measurements which are approximate.
The living room/dinning room is 12 feet wide and 20 feet long
Bedroom #1 (the Girl's bedroom) is 9 feet by 9 feet
Bedroom #2 (the Office) 12 feet by 9 feet
Bedroom #3 (the Master bedroom) 12 feet by 10 ½ feet
What places of services are available near your home such as restaurants, shops, commissary, playgrounds, parks, etc.? We are near Kadena Elementary and their playgrounds. There are several other playgrounds spread out between the houses that are within walking distance. We are close to the shopette also.
How is parking provided for your home? There is one space per home and then everyone else shares the extra spaces. There is more than enough parking for all of us.
Is there any yard space or outdoor spaces provided for your home? Yes we are fortunate to have a very large yard and a good amount of space between us and the next duplex.
What do you feel is special about your home or neighborhood – what makes it feel like "home" here on Okinawa? We love that we are so close to the school and that we have such wonderful neighbors.
What housing expenses are included with on-base housing (i.e. utilities, rent, appliances, etc?) Basic utilities such as water, gas, electricity, garbage etc,
Are there any expenses or fees associated with on-base housing? We do pay for our home phone, internet and cable.
Are you satisfied with the maintenance services provided by your on-base housing organization? Yes they have been wonderful. My dishwasher broke the day after we moved in and they were out to fix it the next day. When they couldn't fix it they decided to replace it the following day with a brand new one,
Finally, what advantages and disadvantages do you feel have been your experience living on a military base here on Okinawa? We had a very hard time deciding where to live when we first arrived. We decided to look at the on base housing first and if it was decent and close to the school we would take it. We did have a hard time with how old the housing was when we first moved in but now that we are settled we love it. The house has a lot of storage and surprisingly seems to be the perfect size for us. We love that our neighbors are American and that the girl's have so many children to play with. We are very happy living on base especially now that it is getting hot and we don't have to worry about running our AC!
---
Want to see more? Take a look at this video by The Lovelys, who have included an example of this housing area in their Okinawa Military Housing Compilation video on YouTube from May 2016:
---
If you live in on-base housing OR off-base housing that has not been featured on Okinawa Hai, or in housing that has been renovated since its last post, please contact our Content Manager for the on-base housing template and instructions on how to share your little slice of Okinawa with the rest of us.