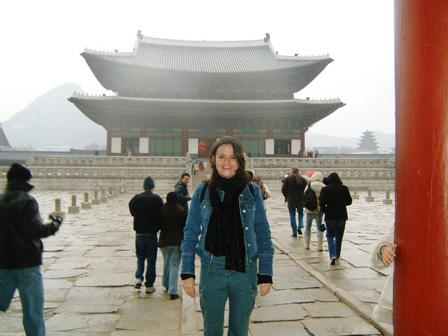 CONTRIBUTED BY STACI
It's always nice to have several perspectives on a travel destination.  Take a look at our sister site, Korea Ye, for tons of details about traveling to – and staying for awhile in – South Korea.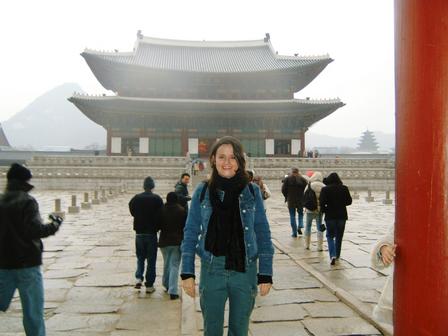 1. How long was the flight?
We flew Korean airlines from Tokyo to Seoul (Incheon airport- which by the way is a very modern and cool airport). It was about a 2 hour flight from mainland Japan (Fukuoka to Seoul).
2. How much was the ticket?
Not sure about the cost from Okinawa.  Perhaps you could space a it  to mainland- and then fly commercial to Incheon (Seoul).
3. Where did you stay?
Dragon Hill Lodge, Seoul, Korea. You can book your hotel as well as check avilibility on the site. It's a GREAT hotel! Check it out!
4. Did you rent a car or use public transportation?
Taxis are inexpensive, and easy to flag right off base. They are everywhere. Seoul is a great city to explore by foot. They also have a bullet train much cheaper than the one in Tokyo in case you want to see different parts of Korea. We also took the hydro-foil boat from Fukuoka, Japan to Pusan, Korea. So there are many methods of traveling between mainland Japan and Korea.
5. English-speaking friendly or hard to communicate?
In Seoul, it was easy to get around. A lot of English was spoken. I did a lot on my own (my husband was working) and I felt very safe.  I spent an entire day with a list of things I wanted to see- maybe I spent around 20.00 Total) on cabs. I found the locals to be very proud of their country- and they really wanted to show you around. Most of the cabbies were anxious to help you out- or to take you to all the good spots.
6. Is it small kid friendly or better to wait?
I think it's a great family vacation spot. It's relatively inexpensive to travel in Korea- shopping, foods, taxis are cheaper than in Japan. The Dragon Hill Lodge is perfect for families.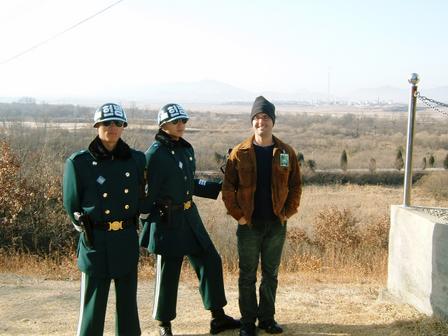 7. Highlights? One thing you MUST see.
The DMZ tour, was amazing. It was an experience that I will never forget. The fact that you are at a live, active war zone is so intense. Check out the USO Facebook Page for Seoul. You have to scroll down
for DMZ tours.
8. Best meal?
Bimbia, Kimchee! Love Korean food.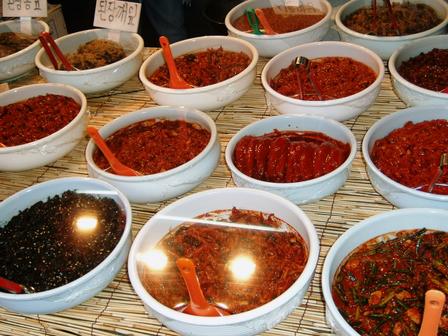 9. Best thing to buy/tourist item?
I loved the colorful textiles (I bought a few cool pillows). My husband actually bought a bucket of kimchi- the airline wouldn't let him carry it on to our flight back to Japan. The smell! The smell! (they motioned).
10. Are you able to do laundry there? (Should you pack light?)
The Dragon Hill Lodge is similar to The New Sanno- Has restaurants, laundry, stores, a tailor (my husband
had a few suits and shirts made), salon, etc.
11. What was the weather like at the time of year you went?
We went in January-very cold, but just bundled up.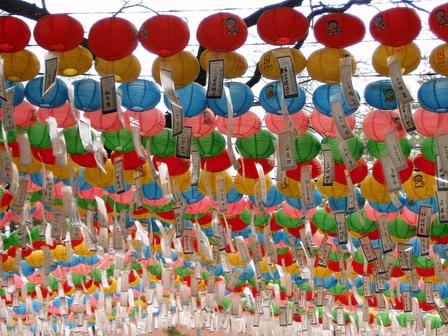 12. Did you have a tour guide or did you "diy" (do it yourself)?
We did it ourselves. The DMZ tour is arranged through base and the USO. The website mentioned above gives all the details.  There is a dress code as well as a briefing before you head out. The neighborhoods of Seoul are easy to maneuver- just hop in a cab and say Insadong one of my favorite districts (the art and pottery area).
13. Did the area have a big city feel or an untouched feel?
Big lively city. When I left, I remember saying, "It's a bold, bright spicy place!"