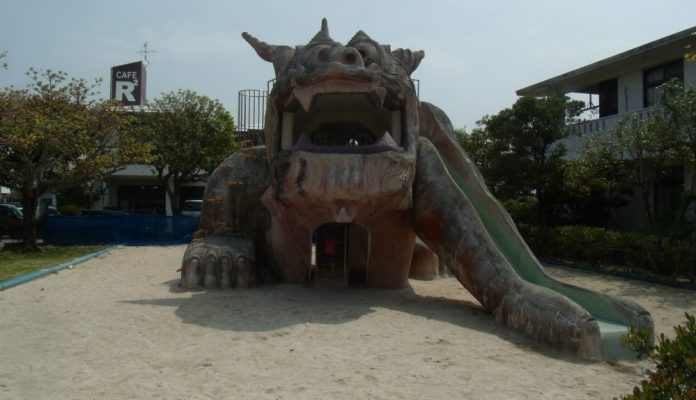 CONTRIBUTED BY KARA PIERACCINI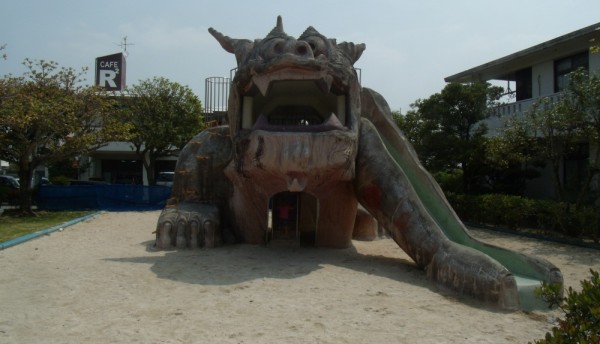 One of the main things we associate with Okinawa is the Shisa Dog. They can be seen everywhere, guarding homes and businesses. Why not incorporate the Shisa Dog into entertainment?
The Shisa Dog Park does just that. As the park's main attraction, the Shisa sits, mouth open, legs braced as if it's just waiting for the weight of the children on its back.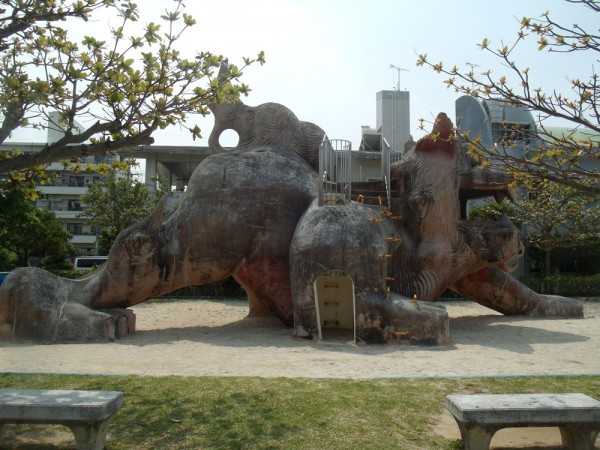 One leg offers a ladder to climb into its body. Once inside, you can play in its open mouth and take a bridge from its mouth to its body. One front leg and one back leg each have a slide.
This is one of my kid's favorite parks. There is not much of anything else at the park, besides a large, open, grassy area and bathrooms, but my kids have never complained about being bored! They can climb on the Shisa for hours if I'd let them! The Shisa isn't exactly adult-friendly though. I've climbed around in it, while crouching, ducking, and hitting my head the whole time. It's a must-see though!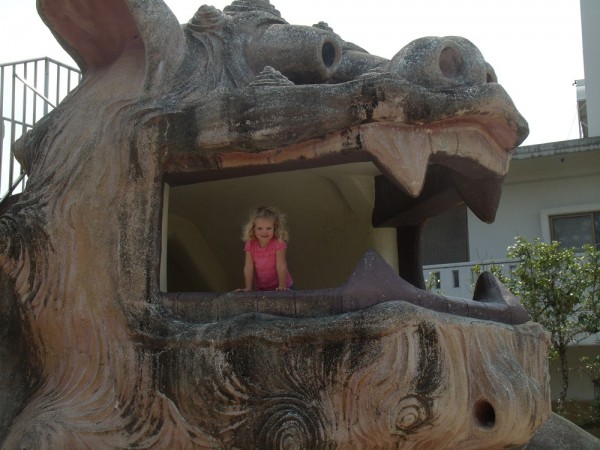 Directions: From the commissary gate of Foster, head towards Naha on 58. At the first light, take a right on the 58 by-pass like you are going towards the convention center. Take a left at the intersection with the big torii gate that leads to the Ginowan Seaside Park, turning the opposite direction of the Seaside Park. Take a left at the first street, then the second street on the left. You'll see the park on your right.