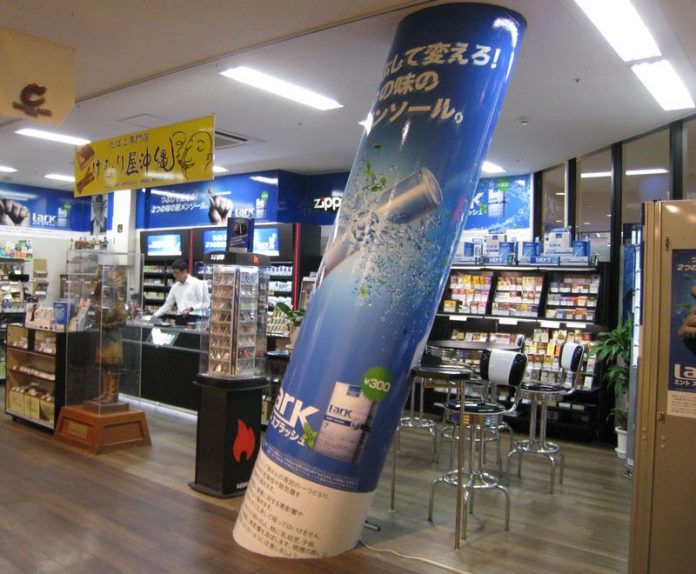 UPDATE: This establishment has closed. The comments section still holds relevant information that our readers may find useful.
CONTRIBUTED BY JEANINECZUBIK
Okinawa's beautiful sunsets . . . how do you spend them? Are you running children around, preparing dinner or still at work?  When you do get to see them, are you amazed by how red the sun looks as it quickly sinks into the ocean?
Well, more often than not, you'll find my husband unwinding from the day on the balcony enjoying this sunset while smoking a stogie.  And when stock runs low on the cigars he's purchased online, we head to the Smoker's Shop in American Village.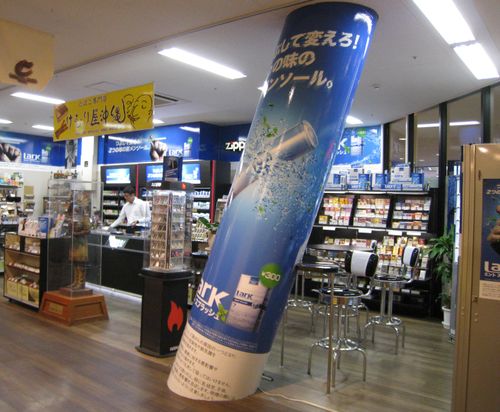 Smoker's Shop carries a varied selection of cigars from the Domincan Republic, Nigaragua, Honduras, and other locations, but their best selection is probably from Cuba.  These include Cohiba, Romeo y Julieta, Partagas, Monte Cristo, and Punch, and even a few Graycliff's from the Bahamas.  Most cigars at Smokers Shop are priced a little on the high side.  However, many of them are hard to find like the Cubans – where else are you going to find one? 
The shop also sells humidors and accessories, including this Sarome BM1 Turbo lighter with built-in cigar punch, which we found for half the price of the ones advertised online. On the other hand, Zippos are double the price as in the U.S.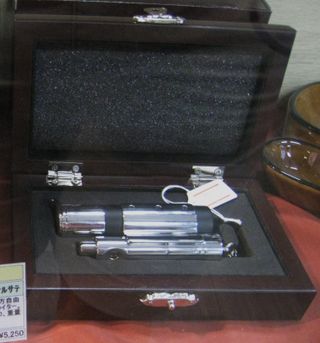 In addition to cigars, Smoker's Shop has cigarettes, a cigarette machine (seems redundant, no?), plus quite a few pipes and the tabacco to go with it.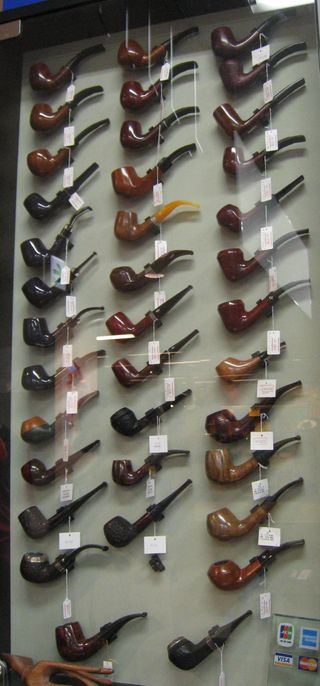 Payment: Yen, credit cards only on accessory purchases
Locations: American Village Carnival Park: first floor at the end on the ferris wheel side
Kemuri-ya: 58 South near DFS. After you pass Camp Kinser, stay right on overpass. When you reach the bottom, turn left at the light (Ameku intersection). Go through first light and Smoker's Shop will be on your right before the second light. Look for the large yellow sign: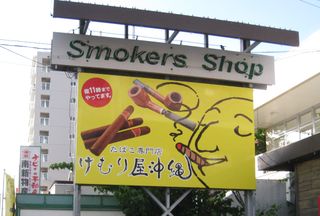 If you miss this turn, take the turn to DFS  (Ueruya Intersection), pass Rakuichi center on the left. Left at first light past the McDonalds, then left at thrid light. Look for the shop two blocks up on the right (there's a Cocoichibanya on the left just before).
Hours: 1000-2300