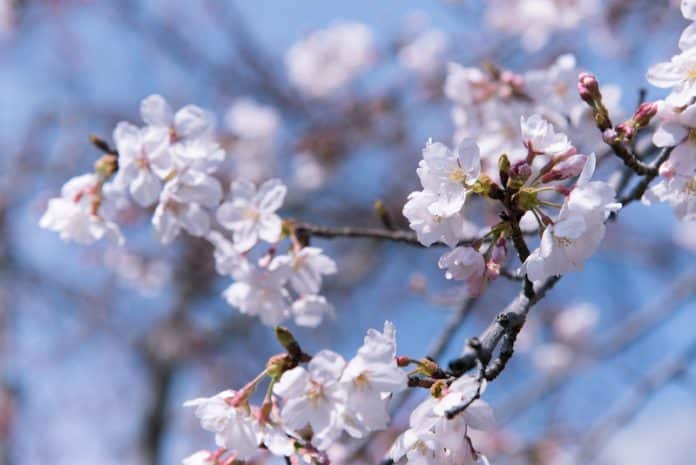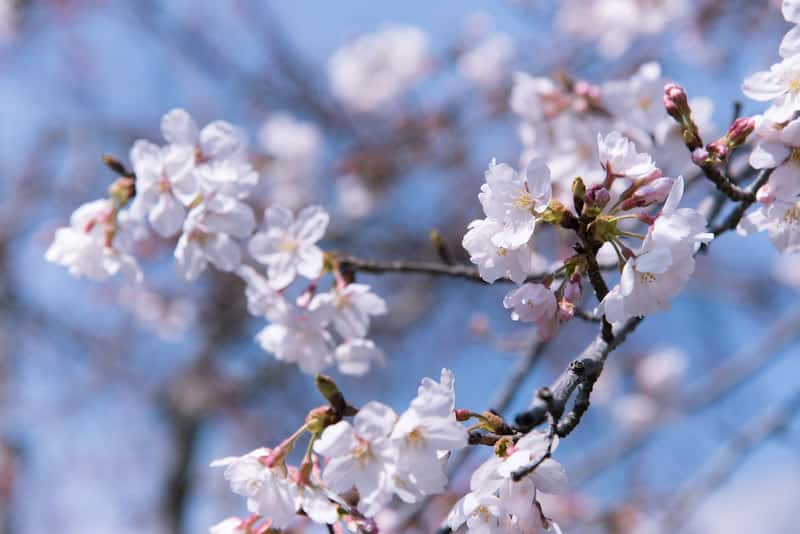 CONTRIBUTED BY JOELLE YAMADA
So the Powells & Kelly want to know about the Sakura (Cherry blossom) Festivals which are supposed to happen next weekend (25/26/27 January).  And since I'm going to Okuma for next weekend, I do to!!  But I'm very frustrated because I can't find specific info related to THIS year. 
However, here is a collection of info I found this morning sprinkled with lots of stuff on last year's festivals.  Hopefully it will help some, but what I'm really counting on is that some of you will know more than me and help us out here!
From Shizuko's Japan Travel Blog: Cherry blossoms have begun to flower in Okinawa. Yaedake Sakura Matsuri at Yaedake Sakuranomori Park in Motobu Town is known as Japan's earliest cherry blossom festival in the year. It's held from Jan. 19 to Feb. 11 this year.
From Japan Guide: Full bloom (mankai) is usually reached within about one week after the opening of the first blossoms (kaika). Another week later, the blooming peak is over and the blossoms are falling from the trees. Strong wind and rain can cut the blooming season even shorter.
More from Japan Guide: Hanami literally means "flower viewing", however, it commonly refers only to cherry blossomviewing. Cherry blossom viewing is easy: Simply enjoy the intensity of the many blossoms by looking at a single tree or a group of trees. From a distance, the trees appear as beautiful clouds, while the beauty of single blossoms can be enjoyed from a close distance.
Hanami can be just a stroll in the park, but it traditionally also involves a picnic party under the blooming trees. Hanami parties have been held in Japan for many centuries, and today are held in public and private gardens and parks across the country. In especially popular places it is common practice to reserve a picnic spot long before the party is held. The typical praxis is to spread one's picnic sheet early in the morning and either mark it with the group's name and party's starting time or to have somebody positioned there during the whole day until the rest of the group arrives after work.
From Schauwecker's Japan blog: Okinawa's dominant cherry tree variety is the Hikanzakura (not to be confused with the Higanzakura) with deep pink blossoms. It differs in several ways from other cherry tree varieties found across Japan.
We visited two of the most famous cherry blossom spots of Okinawa Main Island: Nago Castle Park and Yaedake on the Motobu Peninsula. Only a few of the trees in the Nago Castle Park already had their blossoms opened. We were a few days too early. The cherry trees stand along the stairs leading up the hill, on which Nago Castle was once located. Today, a shrine and public park remain.
Yaedake is a mountain on the Motobu Peninsula. Hundreds of cherry trees line the road, which leads up the mountain for several kilometers. While several of the trees were already in full bloom, the peak of the hanami season was also only just about to commence.
From Okinawa Tourist Info from last year: This year, Naha's cherry blossoms are expected to be at their peak around the beginning of February, and enjoyed for about 2 weeks.  As Okinawa's Taiwan cherry blossoms bloom from North to South, there is still a chance to enjoy the graceful rosy-pink flowers, even if you have missed the flowers of Northern Okinawa. Yogi Park, where the festival will be held is located in central Naha, only 15 min. away from Naha Airport. It is a fine place for a little stroll as there are nearly 400 cherry blossom trees along the river.
From 2Camels: The festival itself has many highlights including all sorts of delicious food, games, rides, parades, folk music, concerts, folk dancers, flower displays, kimono shows, religious ceremonies and a beauty pageant.
A winding path of over 700 stone steps leads you up to the Nago Castle site. The path is lined with beautiful ishidoro or stone lanterns. About half way up the path you will find a Torii Gate and a Shinto Shrine providing a lovely place to rest and either take pictures or videotape the scenery.
For a festival at Shuri Castle.
Directions from Japan Update last year & other info: The Nago Cherry Blossom Festival is pretty much an all-day excursion,partly because of the walking, viewing, eating and listening to the music,but also because of the traffic. We noted before the traffic is heavy,because you're not the only one wanting to see the cherry blossoms. Takethe Expressway north to its end, at Kyodo, just south of Nago. Follow thetraffic to Central Nago, then again as it turns right to Central Park. Werecommend you park well away from the festival site, both for reasons ofcost, but also the ease of getting away when it's time to go home. Therewill be many parking areas with people trying to get your attention to park.
From the bases, plan on at least one hour travel time to get there. Don'tforget to have the little ones make their potty breaks before leaving home.
To visit Mount Yaedake, follow the same route, but instead of turning rightat Nago Central Park, continue north another kilometer to Prefectural Road84. Turn left, then follow the English language signs toward Ocean ExpoPark until you see a sign pointing to Mount Yaedake.