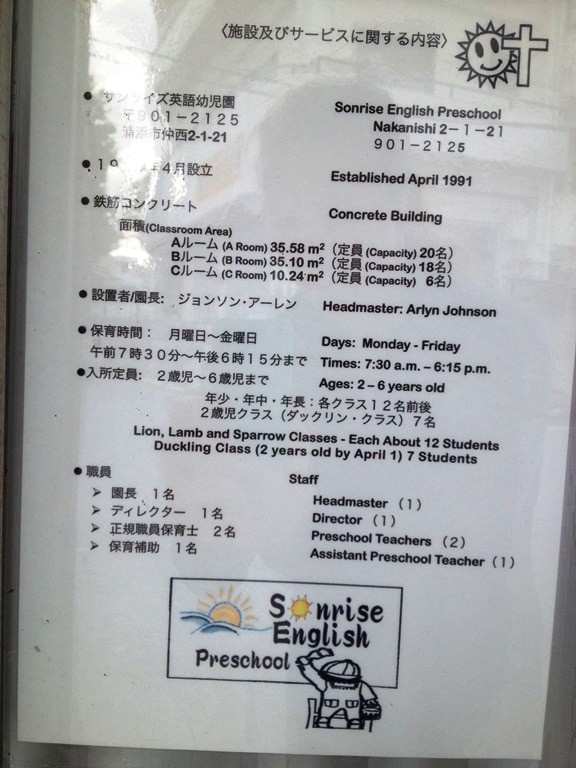 For all you parents looking for a preschool that suits your kids, we're hoping to add a little something to aid in your search. Parents of children who attend various preschools on island have filled out a series of questions about the schools for the benefit of the rest of us. We welcome more than one voice on each school since everyone has a different experience, so please feel free to add in your two cents in the comments.
If your child attends a school that has not been reviewed on this site, please contact our Submissions Manager for the template.
CONTRIBUTED BY HEATHER OLSEN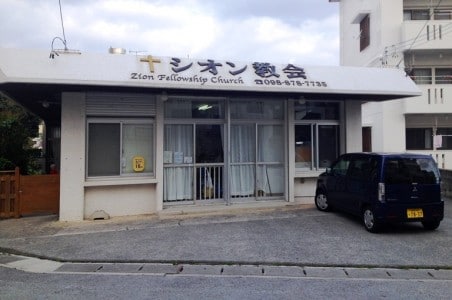 Name of School: Sonrise Preschool
Address: Nakanishi 2-1-21, 901-2125
Phone: 098-878-7735 (Mr. Johnson's cell) or 070-5535-7724 (school phone)
E-mail: positron@kvp.biglobe.ne.jp
Ages Accepted: ages 2-5
As I was looking into preschool options for my son, a friend recommended that I use Sonrise English Preschool. We enrolled and have been very happy with the school thus far.
Around twenty years ago, Mr. Johnson was working in Japanese elementary schools teaching English but he wanted to be able to teach the children more. Thus, Sonrise English Preschool was created. The name of the school was derived from taking the Son – for Jesus Christ, and rise – for opening up horizons.
Mr. Johnson wanted to create a school where children were taught music, phonics, and sports in a bilingual setting. Exposing the children to many areas of interest would provide them with the opportunity to learn and discover many things, he felt. The phonics would in turn, help them learn Katakana and English, as some sounds are not used in Japanese language. This would prepare them for elementary school as they grew accustomed to new things and gained confidence in themselves to try them. The school has a Christian foundation and the children participate in Bible time, however, participation is not required. Sonrise embraces its Japanese heritage and regularly celebrates holidays and traditions.
The principal is Mr. Johnson, and there are three Senseis (teachers).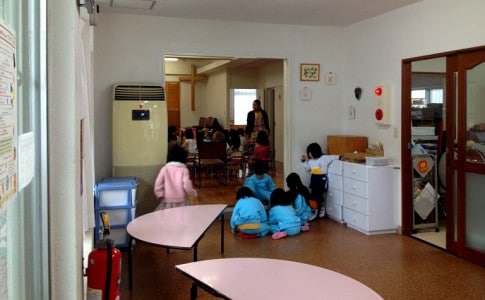 There are about 40 children attending the school from ages 2-5. Each age is a separate class; Duckling (2), Sparrow (3), Lamb (4) and Lion (5). School is Monday through Friday for all classes except for the Ducklings. They go to school two days a week.
Children may be dropped off as early as 7:30 a.m., with class starting at 9:20 a.m. The pickup time is 2:00 p.m. for the basic plan. There are options for extended care (4:00 p.m.) and aftercare (6:00 p.m.), which can be used when needed or on a monthly basis. August is considered summer camp month and the regular curriculum is not followed.
The tuition is averaged over a 12-month school year and doesn't change. Personal supplies and curriculum materials are not included in the price. Tuition is due each month by the 5th in yen only. There is a one-time entrance fee of ¥21,000. There is a list of supplies that you will need to buy for your child to attend school. This will include everything from gym uniforms to water bottles and hand towels. Anticipate it to cost around $200. The Sparrows will need a castanet and the Lambs and Lions will need a Melodeon Musical instrument (Piano). The school's documents are included in this article; please refer to them for more information.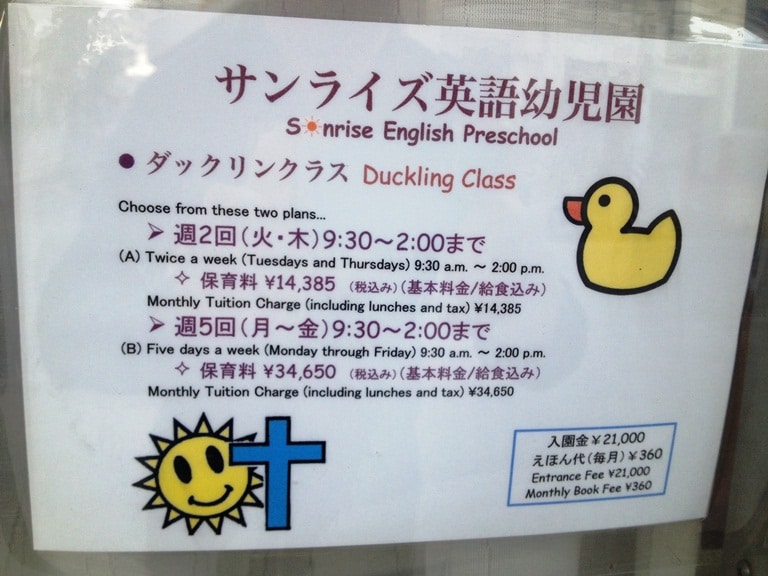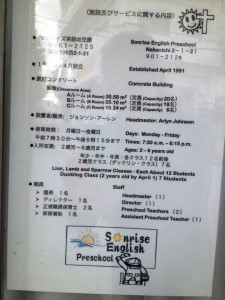 The school is insured and is inspected by the Japanese prefecture every year for the health standards and accounting. All teachers are certified. They have two years of education in preschool and are required to know how to play the piano.
I didn't realize how much Japanese my son had picked up until the other day when he was singing a song in Japanese and telling me the names of animals in Japanese. The Senseis tell me that it is common for the Japanese and American children to be talking to each other using English and Japanese phrases in the same conversation and fully understand each other.
Sonrise located outside gate one of Camp Kinser in the neighborhood of Nakanishi.
PDF with more information: Sonrise English Preschool
Directions: Go straight out Gate One of Camp Kinser. Turn left after the bridge. There is a car manufacturing building on this corner. Turn right on the 3rd street. There is a large hedge on this corner. Turn left at the second street. Sonrise is on the corner of this street and it is a white building.
Google map points: 26.246596, 127.700609