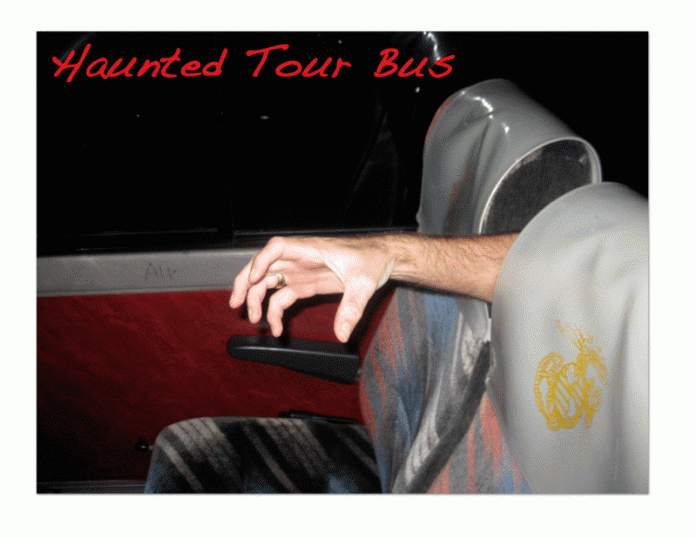 CONTRIBUTED BY MARY RICHARDSON
Do you need a little push to get in the spirit of Halloween? Try out the Spooky Sites Tour offered through Tours+ on Foster.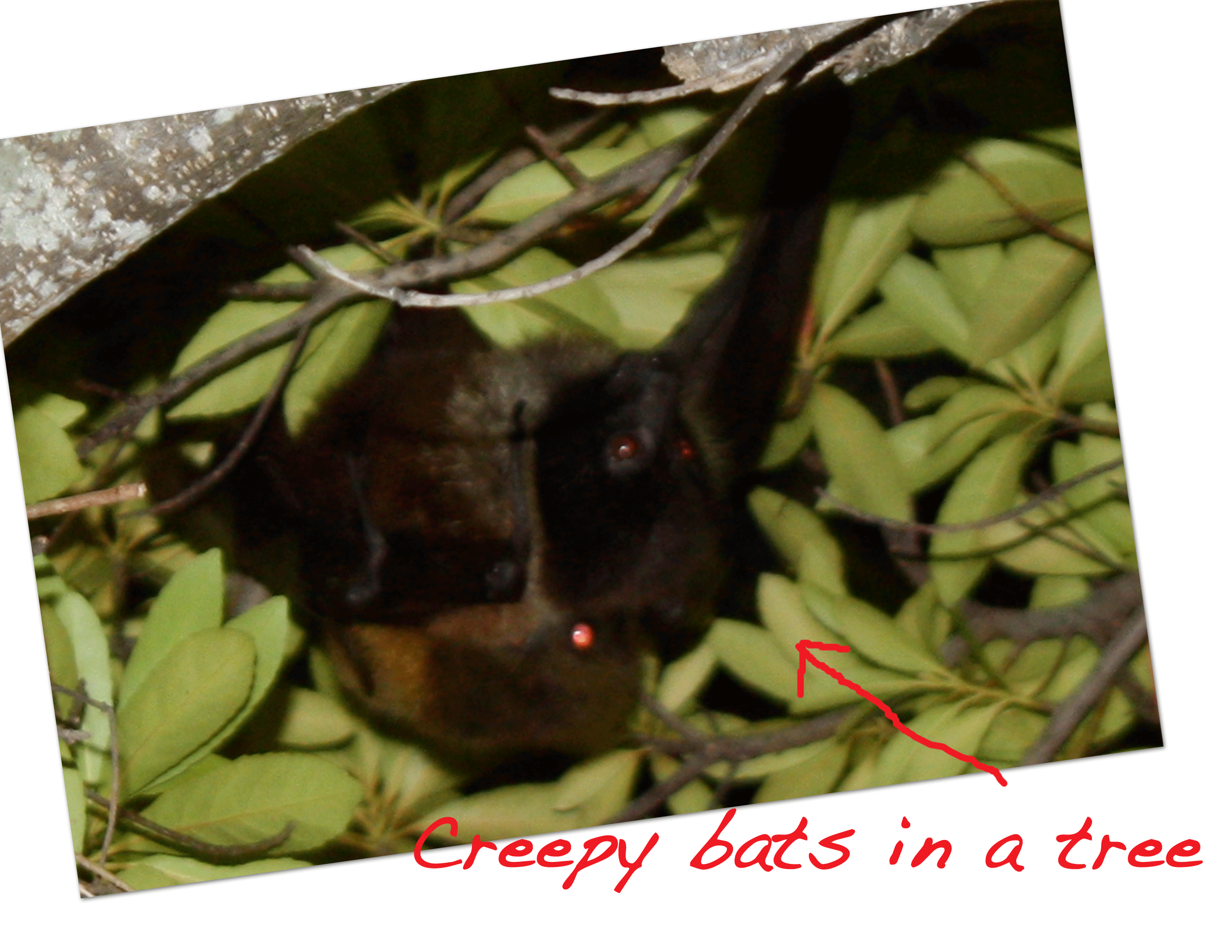 My husband and I ventured out on this tour in the rain and mist last Friday, and despite having fairly average expectations, we had a really fun time!
I say that I had marginal expectations because ghost tours have never really moved me in the past, and why would this be different? However, several aspects of the whole experience were really interesting. In fact, I can highly recommend it for adults and older kids. The tour is not that scary, but it is about 4 hours long, involves walking in the dark, and requires a decent attention span.
I won't give away all the fun elements here, since I'm a big believer in surprises and discovering things for oneself. But in case you're contemplating it, here's a general rundown of events.
First off, it should be mentioned that there are no scary ghouls or ghosts jumping out or haunting you along the way. It's not that kind of tour; instead, on this tour, you listen. (hence, the attention span)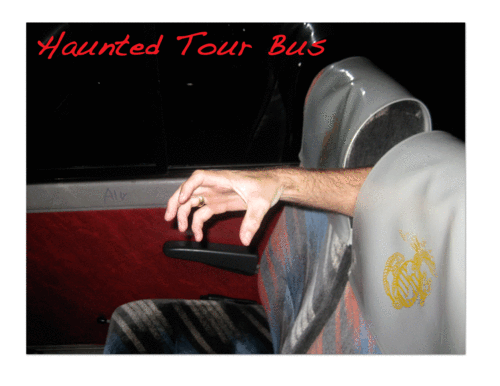 Some of the content of the tour included:
1) Insights about differences between Japanese and American ghosts… just like the living, they behave in very culturally prescribed ways.
2) Myths about why those glowing orbs sometimes show up in photos as well as the real reason why that coke slides across the countertop. (hint: it's not a thirsty ghost)
3) Advice for shaking loose of a spirit that wants to come home with you. FYI, salt does the trick.
4) First-hand and distant accounts of creepy locations and paranormal activity around the island. I was pleased that not all the legends are about Okinawan ghosts. There are a few tales about US servicemen in WWII uniforms and American children thrown in for good measure.
The tour took us to three locations around the island including the lighthouse at Zampa Point, a Haunted House on Kadena, and an eery park that runs alongside the 58. At each stop, we learned about some of the urban local legends associated with it and we were given time to contemplate what happened.
Man, your imagination can really go crazy out there. For instance, I found myself pondering why in the world the Air Force would refuse to put a family in the Haunted House on Kadena due to repeated mysterious activity there and even go so far as to chop off the haunted portion of the home, but THEN build a child development center right next to it. Oh well, who am I to question these things?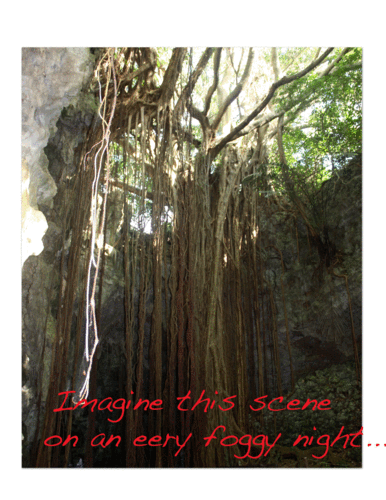 All in all, we had a really enjoyable time, and the settings were great for getting me in the mood for Halloween. What could be better than standing outside in a drizzly rain under an ominous tree with bats hanging in it?
And even though I'm not easily spooked by stories of ghosts or spirits or paranormal, I made my husband stop at McDonald's and buy me french fries on the way home.
The Spooky Sites Tour ($20/adults; $13/children) is being offered on various dates next week leading up to Halloween. It's my understanding that Kadena ITT also conducts at Spooky Tour, yet having no experience with that one, I can't comment on the content of it. If you do the tour, I recommend sturdy shoes, appropriate clothing, an umbrella, and salt packets, of course!