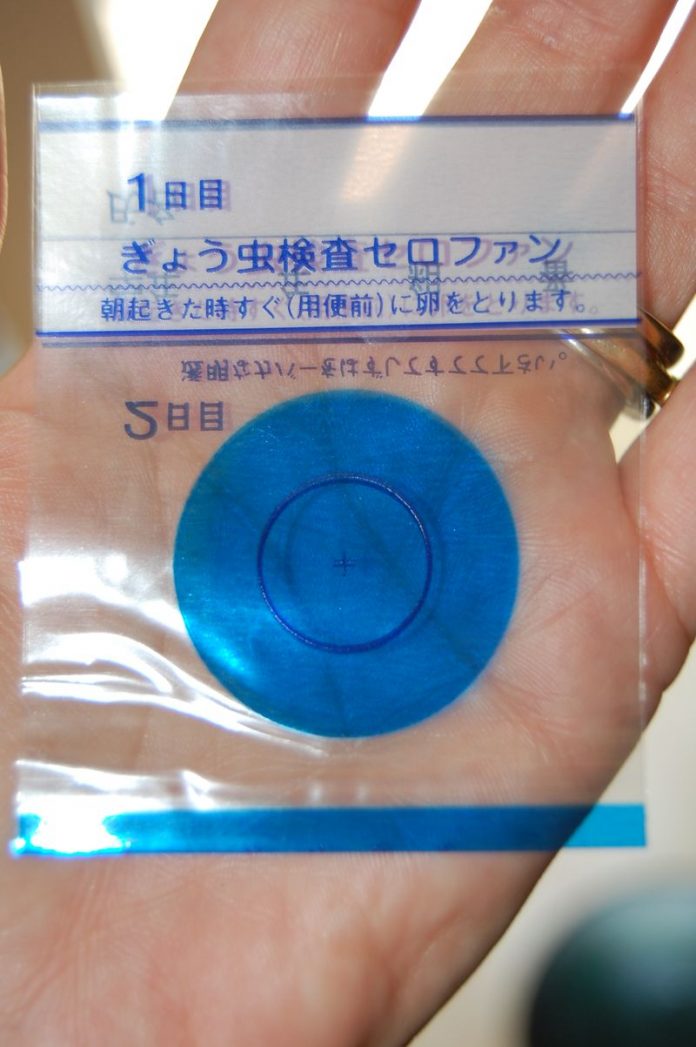 CONTRIBUTED BY STACI HAWLEY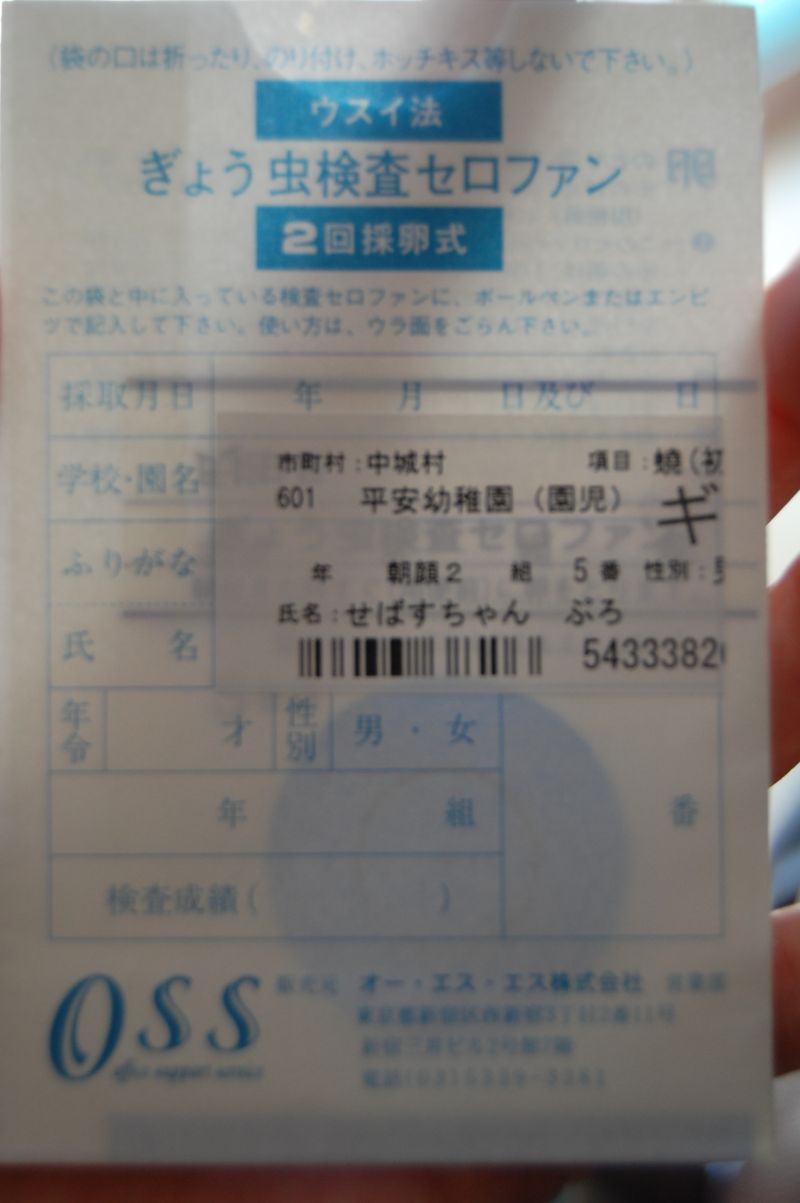 Last spring when Sebastian came home with a tiny looking medical "something"- I wasn't sure what it was. Hmm…I opened the small envelope, and pulled out a cellophane wrap that looked like this: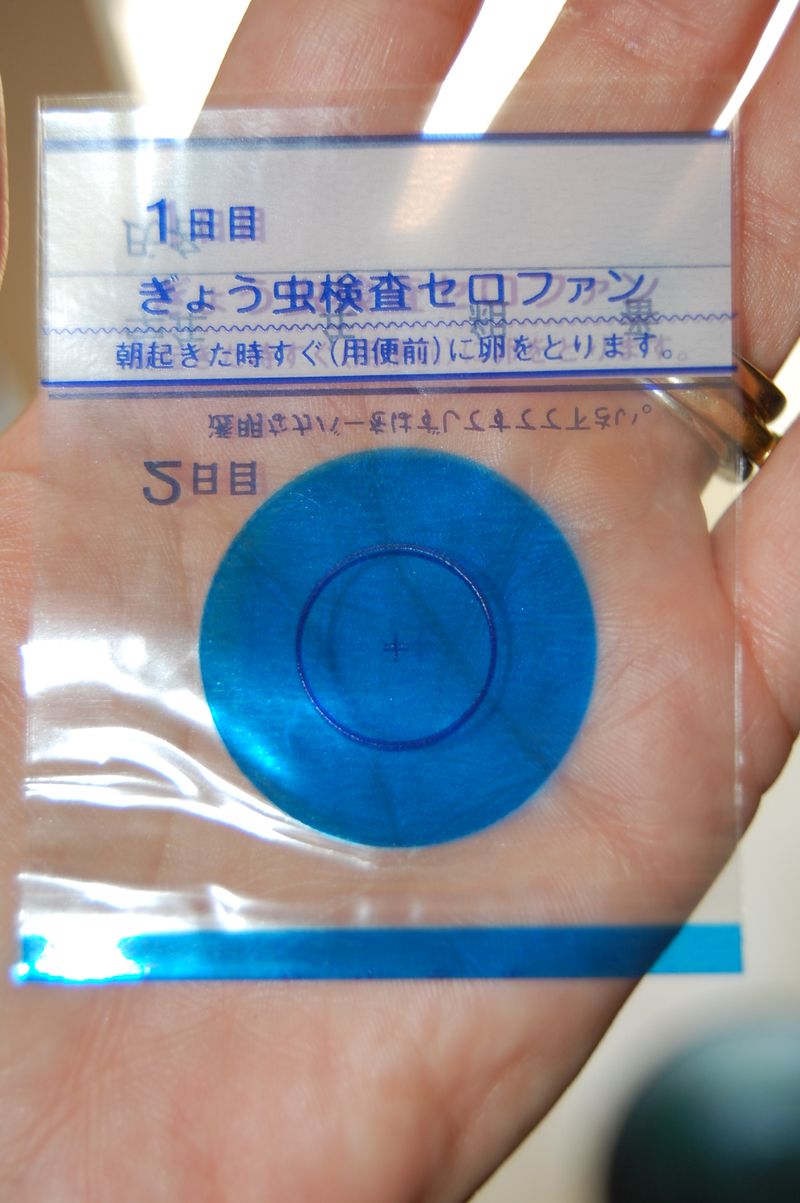 I was still unsure as to what this would be used for. So I finshed opening the rest of the paperwork and I saw these two funny images: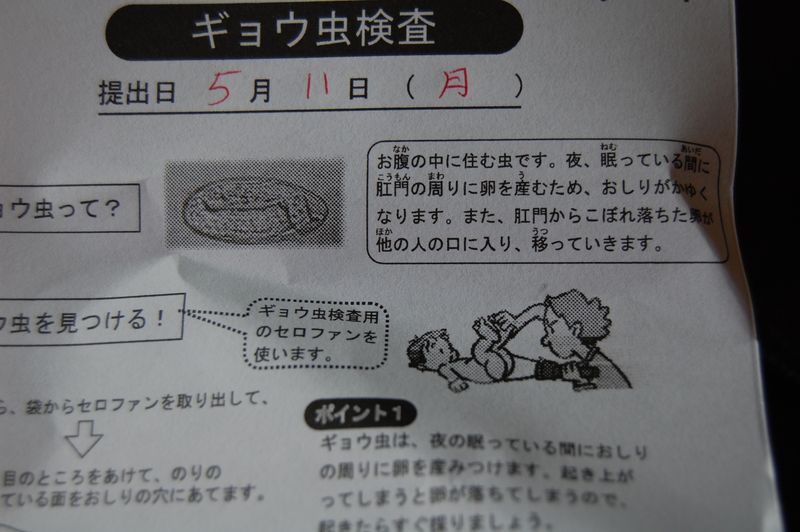 The top is a pinworm. And the bottom is how you find out if you have pinworm.
With that being said, in Japanese schools, pinworm tests (gyochu kensa) are taken once a year, every spring. The pinworm is a nasty parasite that will cause you to itch, ummm… in your backside.
Students like Sebastian are sent home with this "pinworm" kit- and the school sends them off to a lab to see who has the nasty little worm. Not sure what follows, but most likely something that involves medicine and some serious oxy-cleaning of your briefs. We're just happy that we have so far, been pinworm free in this household.
Collecting the sample, well…I'm sure you can figure out that. It's kind of like sitting on a yellow post it.
Not sure if this experience is MORE traumatic than lice-checks with popsicles sticks, in a line at your hometown elementary school.
I must say however, that I completely appreciate the medical-checks-at-school process. Once a month, Sebastian is weighed and measured to make sure all is good. Some Japanese schools even have dentists come and check the children's hygiene. It's all around- efficient.
So remember, fall back, pinworm forward!