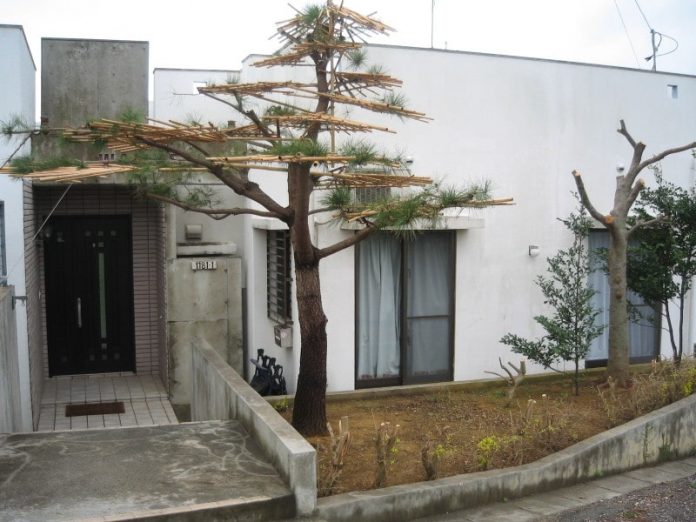 CONTRIBUTED BY JULIA

My friend Angela pointed me towards this mom and pop shop that uses Kanji characters in its name. How Tsu or rather Hao Chi in Chinese means "delicious" or "tastes good". Well it certainly lives up to its name and not just by my standards. Out of the goodness of my heart I had passed some of their wares onto a friend who in turn passed them on to another. It wasn't long before I received an e-mail titled "Steamed Bun Heaven" requesting directions for this place.
 The menu here is limited. Three different types of steamed buns, a pork sandwich of sorts, zenzai, and some beverages. The menu is in hiragana or katakana…I can't remember which but they do have pics of the buns so you can point at will.
 The anman is your traditional red bean bun. Then there's the taumuman which is a lovely lavender color and contains a sweet taro paste. The chukaman has a delectable mix of pork, bamboo shoots, mushrooms, and vermicelli noodles.
 If you're trying these for the first time I would recommend eating them right away while they're nice and hot. There is seating here but I usually take mine to go. Although the couple behind the counter is kid-friendly I wouldn't tag the place itself as kid-friendly. Most of the time I'm buying these for breakfast anyway so I request them frozen and just steam them up as needed. I've been told you can microwave these but I'm not sure how they taste nuked.
---
How Tsu – Steamed Buns
Hours: 12:00 PM – 7:00 PM Tuesday-Sunday
Phone.: 098-890-2865
Address: 3 Chome-21-9 Isa, Ginowan-shi, Okinawa-ken 901-2221, Japan
GPS Coordinates: 26.2931268, 127.7560132
Directions from Kadena:
– Head SOUTH on 58 past Lester and towards Foster.
– Take a RIGHT at the 1st light after San-A (there should be a yellow sign that says "COW-COW" in red letters on your far right at this intersection).
– Take a LEFT at the 1st light (possibly a T intersection but I'm not positive).
– Head down this road and when it starts running along the seawall look out for some new single family homes and a maroon brick apartment building that says Ocean Palace 1, both on your left side.
– By the next block you will see a red and white sign that says KY Tile on your left and a blue and white banner for zenzai (in Japanese, sorry but I think there's pic as well) on your right. Take a LEFT at this intersection and then your first LEFT.
– You'll see the blue and white zenzai banner again up ahead on the right. Park on the side of the road or take a LEFT into the driveway directly opposite from the sign.
– How Tsu will be on your right side at the end of the driveway.