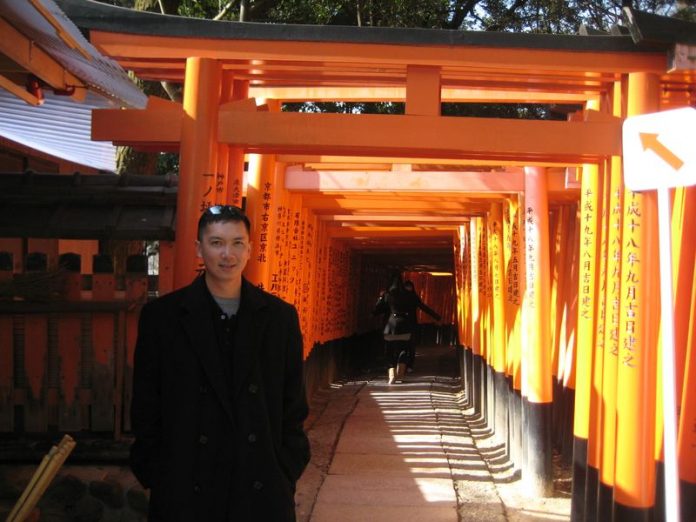 CONTRIBUTED BY STEVEN
There has been a lot of helpful discussion on how to successfully survive a spouse's or parent's deployment:  here, and here.  And to be honest, I hadn't even thought about those among us who ARE the deployed or unaccompanied spouses hangin' on Okinawa alone — until I heard from Steven this week.  He's graciously shared a glimpse into what it is like for people in his situation stationed on Oki.  Thanks, Steven!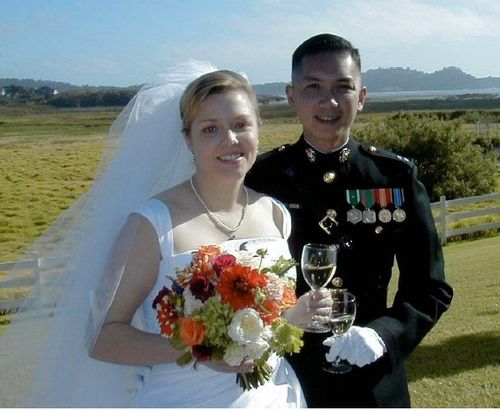 About two years ago, I was sitting in my comfortable, cozy cube at the Pentagon, dutifully manning my oar, when "bing!" I received an e-mail from my monitor (that's "detailer" in Navyspeak, not quite sure what the Army or Air Force calls the guy who cuts you orders and moves you around the world).  "I'm cutting you orders," the e-mail informed me, "would you prefer Camp Pendleton or Camp Lejeune?"  This was about a year earlier than expected.
Though, like all Marines, I welcomed an end to my banishment from the five-sided wind tunnel and a return to the operating forces, it turned out to be an inopportune time.  It would have meant pulling my wife, Tracy, out of the grad school program that she was halfway through and putting our house on the market at a time when the market was beginning its downward swirl.
After a little back and forth, my monitor placed the offer on the table – a one year unaccompanied tour to Okinawa.  Tracy and I talked it over – it would allow her to stay in the area while finishing her graduate degree, it would allow us to keep the house for another year while the housing market recovered, and, quite frankly, the billet that was offered to me was a good career move.  I accepted.
Getting here was an ordeal in and of itself – as it is for all of us.  Being here turned out to be its own set of unique challenges.  Being a married unaccompanied guy here is like being in a twilight zone – you don't have the comfort of your own family to come home to every day, but you're also uncomfortable with spending Friday nights at the Kadena O-Club like the single guys.  The first few months I spent on island I lived in the BOQs on Camp Hansen.  I found the entire experience to be quite strange – there was no fraternity of unaccompanied married guys with whom to commiserate.  Instead, I found that most in my situation spent their off time online in their barracks rooms, trying to maintain some semblance of "ordinary" in their relationships with their loved ones back home.  How successful they were, I cannot say.
While trying to do the same, I also tried to see what there was to see around here.  As all of us who have been here know, there are many wonderful, unique things to do and see on Okinawa.  One way in which I tried to both stay connected with my wife and explore the wonders of the island was by creating a Flickr account (see: Okinawa Steve), taking at least one photo each day indicative of that day, and posting it for my wife to see.  In that way, I figured we could share the experience of the island.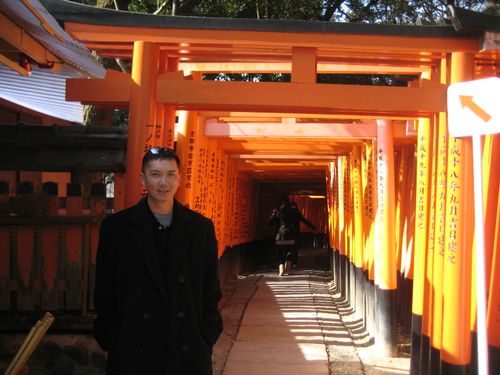 After about four months on the job, my boss's boss made me an offer I couldn't refuse – command.  It was an offer that was crucial to my career at a point at which it was rare to receive such an offer.  The hitch: I would have to extend my tour on island for another year.  I talked it over with my wife and, being the understanding and accommodating soul she is, we agreed that I should accept the offer.  Realizing that I would now be here twice as long as I had originally anticipated, along with my formal acceptance, I also submitted a request to live off base.
That whole odyssey is perhaps the subject of another article, but suffice it to say, the application was approved in about as quick a time as it could have been.  Living off base has proved to be a vast improvement to my quality of life – though it now takes me over a half hour to get to and from work each day, my square footage of living space has at least doubled, my COLA has quadrupled, and I can go diving or kayaking any day that the water permits it.  I still live in that twilight zone, though – being a "single" guy, I don't cook or buy food, so I end up eating out just about every day, but almost invariably it's a party of one.
I can't say that this experience has not been a strain on my marriage.  Over the year and a half I've been here, my wife and I have seen each other four times.  I should say that I consider myself fortunate that we have the means to see each other even that often, but it has not been easy.  Of course, my job is a full time occupation, but so is Tracy's.  I suppose one can consider her a lobbyist – office on K Street in D.C. and everything – but she's the good sort of lobbyist.  She works for a non-profit that advocates for veteran's rights.  My point is that we both lead very busy, increasingly independent lives.  It's hard not to notice how, over the moths, those lives continue to diverge.  The problem is especially exacerbated whenever I'm sent off for an exercise for any extended amount of time, thus obviating opportunities for us to be in contact with each other.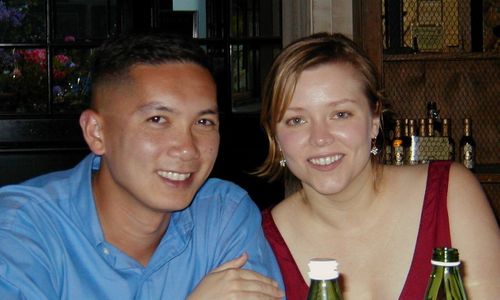 Our relationship, though, for all its bumps and bruises, survives.  After 18 months here, I'm currently in negotiations with my monitor (a different guy than before) for my next set of orders.  The next trial is to figure out how to sell or rent a house in CONUS while here on Okinawa and doing everything needed for both me and my wife to transfer to our next duty station.  Perhaps there's a "Fort Hood Hai" for which I can write that piece.
RELATED TOPICS: