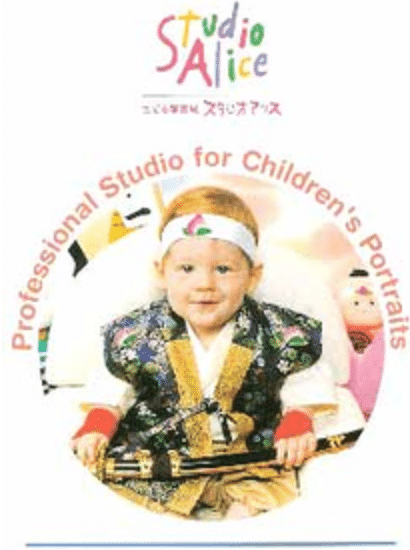 CONTRIBUTED BY MEREDITH NOVARIO
Here is a photography studio like one you might find in a mall but with racks and racks of costumes from the likes of Snow White to samurais that beckon the kid in you to come out and play. Don't resist.
This is a chain however I am only aware of the one at the Mihama Jusco. It's on the second floor and to the left outside of the elevators.
Anyone out there know of other locations? Or maybe you've done it yourself and want to give a thumbs up or down.
As a souvenir you might consider getting your child's picture taken on his or her 100th day known as Okuizome. The ceremony is performed in hopes that the child will never have to worry about food. It is also called Hashi Hajime, Hashi Soroe or Hagatame. Although this may differ slightly by region, the Okuizome usually occurs 100 days after birth when the child starts to eat baby food.
These days many Japanese people wait until their child is about five or six months to feed them solids. Nevertheless, Okuizome, the weaning ceremony, continues to be celebrated on the 100th day, around the third month, perhaps because that marks when solids were traditionally introduced.
While it is not standard to have photographs taken of this ceremony, Alice Studios seems to have a lot of these shots with the little ones all clad in Okinawan gear.
HERE is a link to the inside of the English brochure.