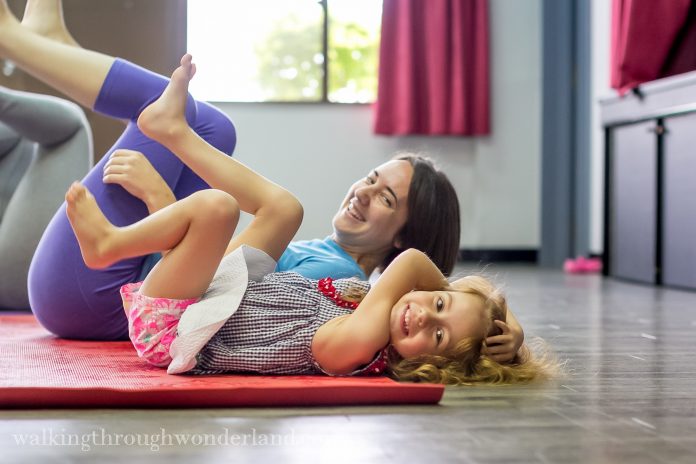 CONTRIBUTED BY MARIA CASTRO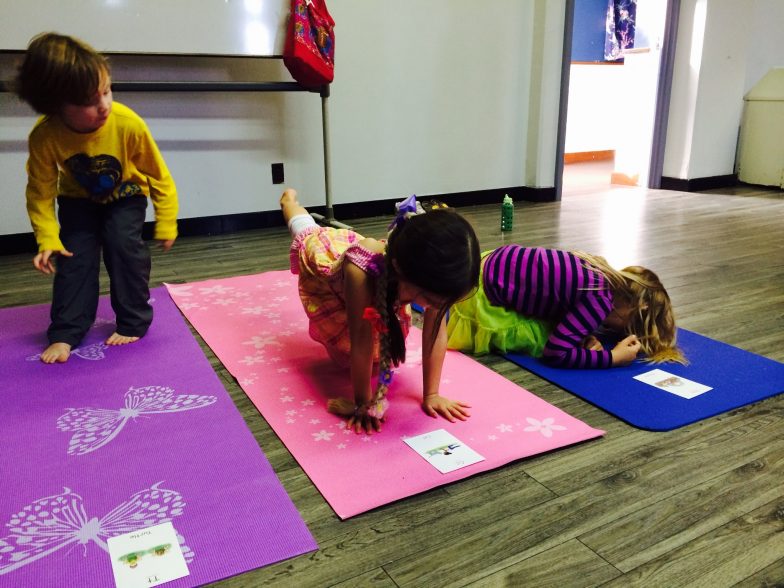 It's so difficult to find activities for young little ones; there just aren't many options for 2-5 years old. Sure the youth center has some classes but the wait list can be long. Did you know that the Kadena USO offers classes, too? They have Karate, Irish Dance, Early Explorers Infant Program, and Yoga to name a few. For a full list of classes, visit their front desk or check out their Facebook page.
One day while exploring the USO, when we first arrived to Okinawa, I found Sukoshi Yogi at the Kadena USO.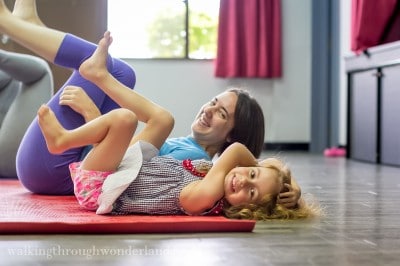 This is a "parent and me" toddler yoga class for 2-5 year olds and we decided to try it out. Angie Lauret, the instructor, leads the kids through a themed yoga class turning yoga poses into animals. The class is designed to have the children learn and experience the benefits of yoga with a fun twist for their age. It's obviously different than adult yoga classes as it includes games which make the children practice the poses they have learned, obstacle course, story time etc…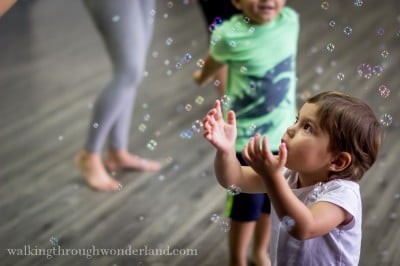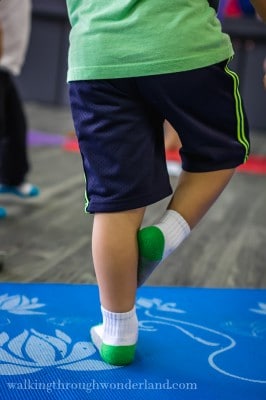 Each month there is a different theme. For example, December's theme was all things winter related, we pretended to be in the North Pole and posed as different winter animals. April's theme was spring, we pretended to be different plants and bugs with yoga poses… During class, we sing songs and play games that teach children breathing techniques. We also play games with a yoga twist, like "yogi pokey" and red light/green light.
My 4yr old daughter has been going for eight months already and it is so much fun! She especially loves the obstacle course with five different "stations" to challenge her and a colorful parachute that we play with at the end. It's wonderful to see that yoga is sticking with my daughter because she'll randomly strike a pose and name it while at home. I love it!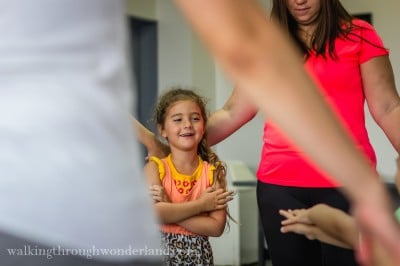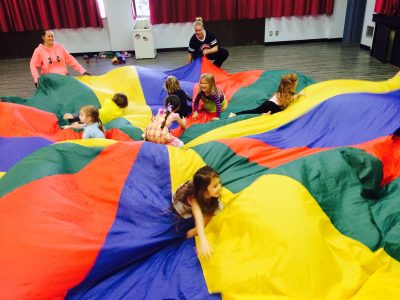 Hours: Fridays OR Saturdays from 9:30-10:30am
Contact: sukoshiyogi@gmail.com
Payment: $10/class for drop-ins or $8/class if you sign up for the month. Siblings are half off the price and welcome to attend. This is a "parent and me" type of class, so you will be doing yoga with your 2-5 year old child.
Address: Kadena USO (Right inside of Kadena Gate 2)
Website: www.sukoshiyogi.com
Facebook: www.facebook.com/sukoshiyogi