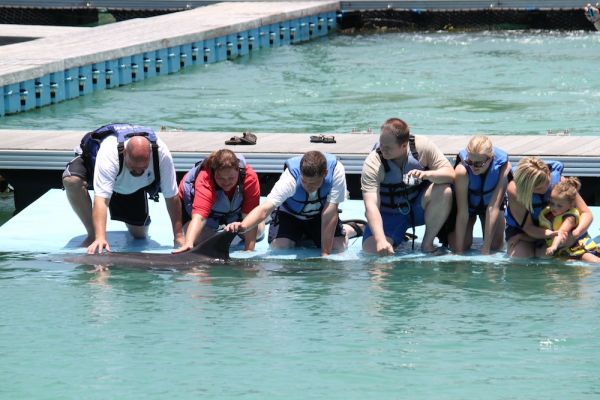 CONTRIBUTED BY MEREDITH NOVARIO
You should get to know this park immediately. There's a beach, a field, a dolphin-shaped play structure, gazebos, a skate park, a fast slide and SPACE galore.
Directions to Sunabe Ba-Ba Park (Dolphin Park):
Turn left out of Gate 1 of Kadena onto Hwy 58.  Get into the far right lane to turn right at the next stoplight.  There will be a large "US Autosales" sign in red.  Go down this road to about the 3rd stoplight – this will be the LAST stoplight on this road before you hit the seawall.  Turn right until the road dead-ends into a junkyard.  Turn right when the road dead-ends.  About 100 yards down this road is Dolphin Park on the left side. Parking will be on your right facing a baseball field.