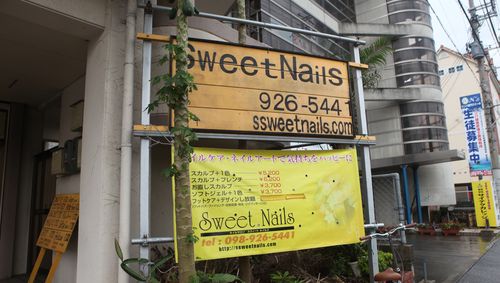 CONTRIBUTED BY MONETTE EAMES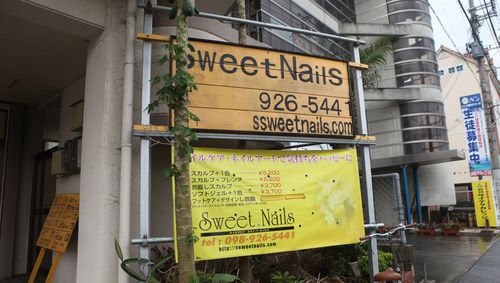 Today I decided to give a treat to the part of my body that supports me and constantly holds me up—my two feeties!  Cocok's was closed, so my exchange student and I decided to try Sweet Nails.  Oh, how sweet that was!  I may be going to Sweet Nails from now on.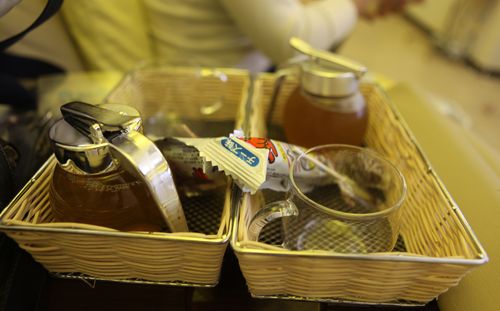 We had the first appointments of the day—12:00 noon.  We were greeted as we parked and were immediately whisked in.  There were two seats all ready for us.  We sat down and were served sweet lemon tea and some Japanese treats.  One thing that was an added plus was the big screen TV that was in front of us and a lot of DVD's to choose from — English with Japanese subtitles.  It was great, especially since the whole pedicure experience lasted two hours.  Our feet were given the undivided attention they needed while we snacked and watched "All About Steve."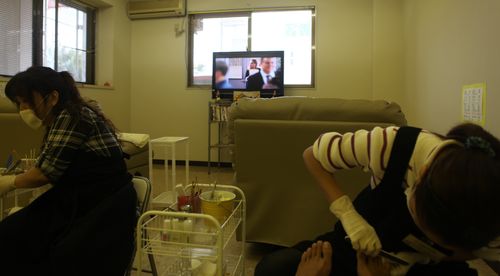 Our pedicure included a heated foot bath, cuticle care, callous removal, a scrub, a relaxing foot massage, and of course the 3D nail art that included jewels and stones.  I may be missing other things they did because of the movie, but whatever they did, we left with our feeties happy!  They were silky soft and beautiful.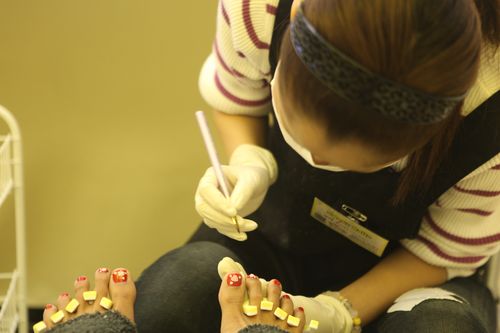 Here are the prices from the back of their business card:
Acrylic with 1 color – 5200 Y
Softgel with 1 color –  3700 Y
Manicure with 1 color – 2100 Y
Pedicure with 3D design, stone, flat art – 3700 Y
(Of course, there are more options as far as the nails go.)
Directions: On 58 across from Lester.  The building is in between Toyota and Blue Seal — you'll see a big yellow sign that says "Sweet Nails"
Hours of operation: 12:00 – 19:00 everyday
Telephone number:  098-926-5441