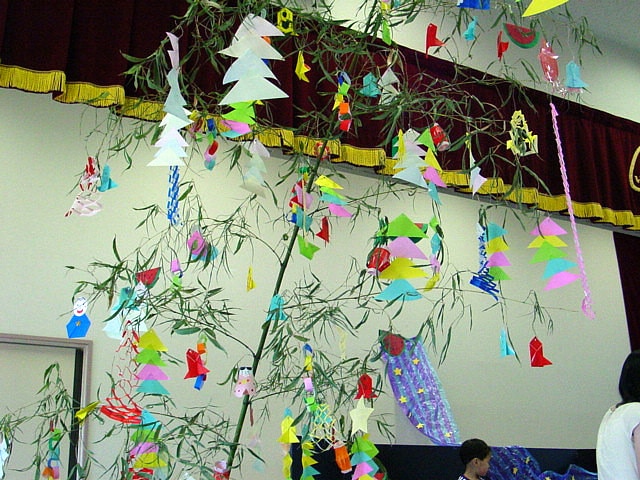 This post was originally published on June 30, 2008. We're pulling it out of the archives for you to enjoy.  Make a wish!
According to Japan-Guide.com:
Because the 7th month of the year roughly coincides with August rather than July according to the formerly used lunar calendar, Tanabata is still celebrated on August 7th in some regions of Japan, while it is celebrated on July 7th in other regions.
CONTRIBUTED BY STACI HAWLEY
Your mission: head to Jusco, check the second floor for a bamboo tree that is adorned with slips of paper called tanzaku. Tanabata is celebrated on July 7th and is somewhat of a Japanese version of Romeo and Juliet. According to the legend, a king of the heavens separated his daughter from her husband because their intense love kept them from their duties. They only meet once a year – on the eve of July 7th – by crossing the milky way. If it rains, the star-crossed lovers will have to put off their reunion for another year. Sort of a Punxsutawney Phil kind of weather prediction.
To celebrate the love story, people write poems and special wishes on colorful strips of paper called tankaku, and hang them from the limbs of bamboo trees.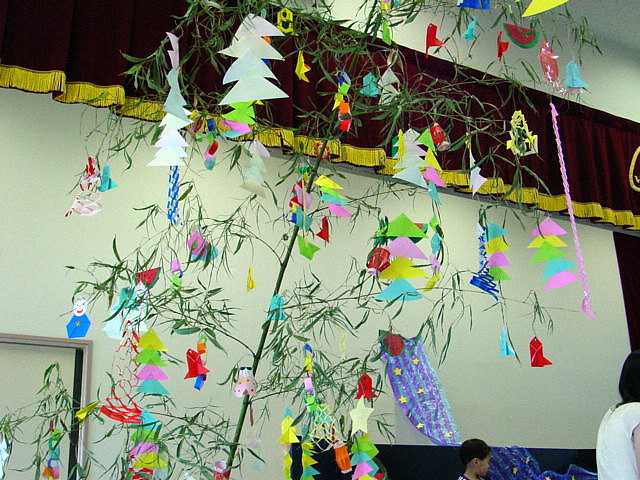 Two tasks for you dear readers, if you want to get into the spirit of things:
* If you want to stop the dreary rain, so the ill-fated lovers can meet, make a teru-teru-bozu (rainy day boy). You can make these little dolls from tissues and hang them in the window to stop the dreary rain.
* Next, make your own colorful strips and hang them from your artificial rhododendron. This guy went all out on his blog. Check out his groovy printable strips.
* Better yet, post below and we can all share in the plethora of goodness:
What is your tanabata wish for this year?