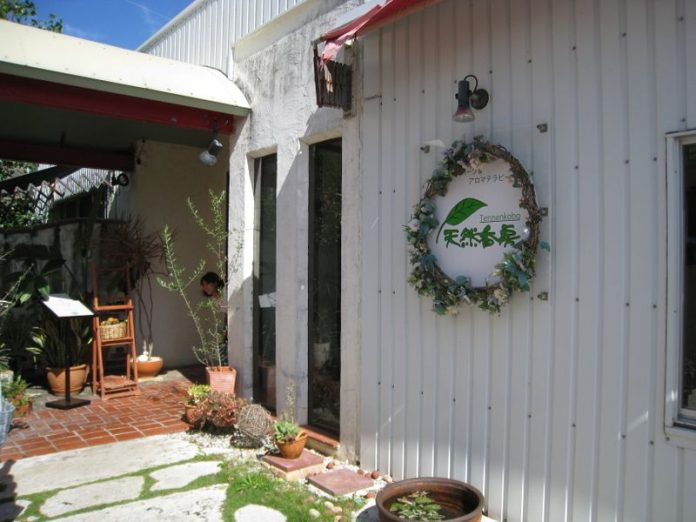 CONTRIBUTED BY JEANINE CZUBIK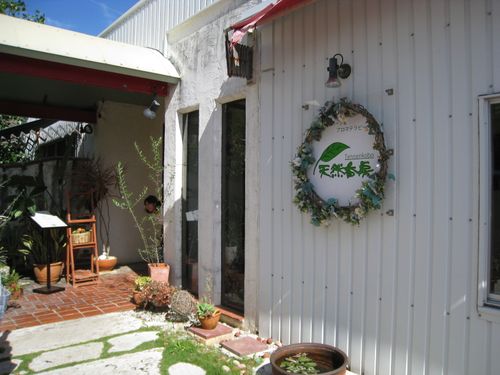 This week my dear neighbor took me most soothing place on island apart from the waves crashing at the beach: an aromatherapy and herb shop.  She discovered it when searching for tea tree oil to aid her baby's diaper rash.
Tennenkobo Herbal and Aromatic Life shop is a small store attached to Mangiare Italian Restaurant.  When you step across the stone path, you'll notice their quaint fenced garden where they pick fresh flowers to fill vases inside.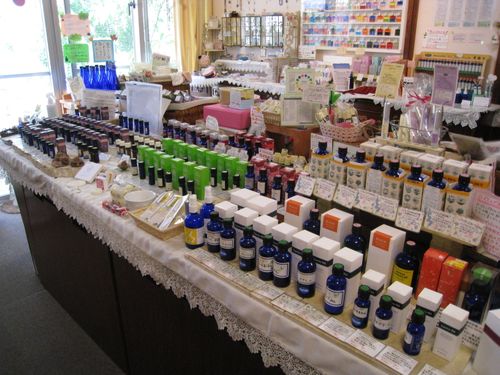 A light, sweet smell welcomes you inside where Tennenkobo displays a large selection of organic essential oils, parfums, dried herbs, spices and teas, and natural fiber products derived and made around the world.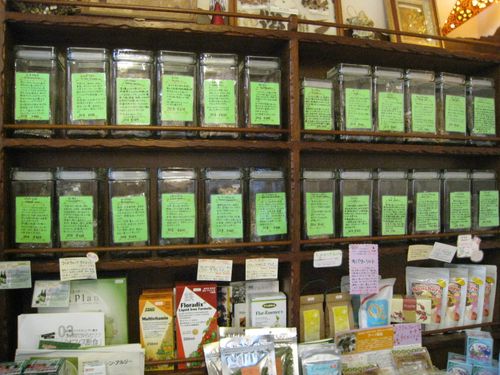 Soaps, incense, jewelry, books (mostly in Japanese), relaxing music, and holiday-themed ornaments and gifts are also for sale.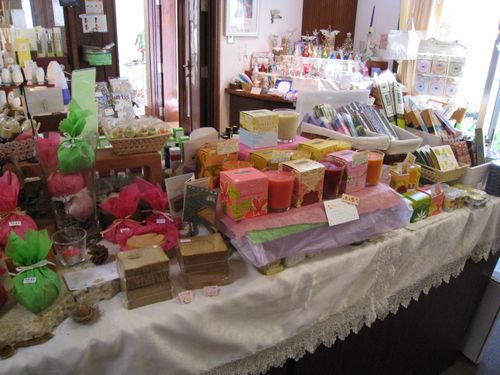 The staff of Tennekobo are very welcoming and friendly, and almost all of the products are marked or labeled in English.
---
Tennenkobo Herbal & Aromatic Life
Hours: 1200 – 2000 Tuesday through Sunday
Phone: 098-933-0030
Address: 3 Chome-7-5 Takahara, Okinawa-shi, Okinawa-ken 904-2171, Japan
GPS Coordinates: 26.32482581547815, 127.81575025392453
Directions: Coming out Kadena Gate 2, continue for several kilometers until you pass an AU and San A on the left, then a Kanehide on the right.  The road will curve to the left and you'll see a two story building on the right called Strawberry massage.  Turn right immediately after Strawberry – there is a sign that says "Antoten & Dining". (If you go down a long, windey hill and pass 329, you've gone too far). Take the second right and an immediate right around the fence of a large signal tower.  Tennenkobo is just beyond the tower on the right.