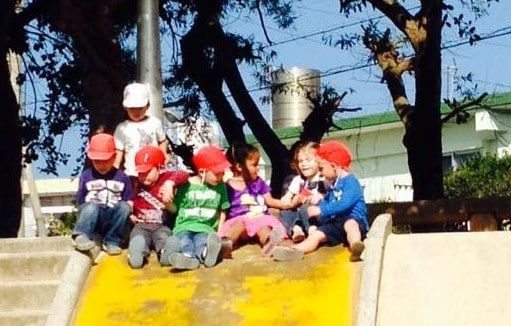 CONTRIBUTED BY JOELLE YAMADA
I think my 12 year old stepdaughter might be more qualified to take care of my young boys than I am after attending the Red Cross Babysitting course last weekend. I was so impressed with the program which lasted from 4:30-8:30pm on Friday and 9am-3pm on Saturday. The Friday class was all about babysitting and then the Saturday class was mostly for certification in Infant/Child First Aid & CPR.
She was taught a lot of things I expected, but a lot of things I didn't, for instance: how to keep a "Babysitters Report" of what took place during the time she was there, how to interview the parents about the children, how to make this a business and be responsible to it, how to put together her own first aid kit and how not to be taken advantage of just 'cuz she's a kid. I was especially floored by the "Babysitter Report" – if I walked in the door after a date night with the hubby and was given a detailed written report of the kid's evening I think I'd happily pay more for the service!!
So I'd highly recommend it if you've got babysitting-age kids. They have to be 11 years old to take the course and I think you have to be 12 years old to "officially" babysit on base. After she completed the certificates, she had her name added to the Youth Center's babysitting list that can be picked up by parents in need of the help.
The Red Cross Offices on Kadena and Foster both run the programs along with other CPR classes. Here's the contact info and next dates for classes:
Red Cross Kadena: 634-1294
Red Cross Foster: 645-3800