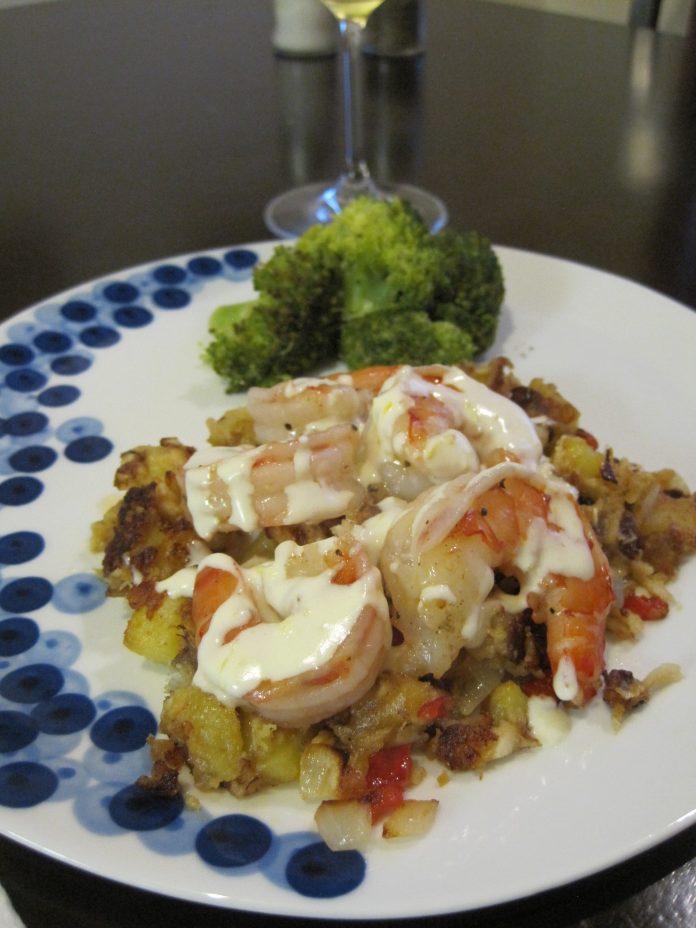 CONTRIBUTED BY KELSEY HUGHES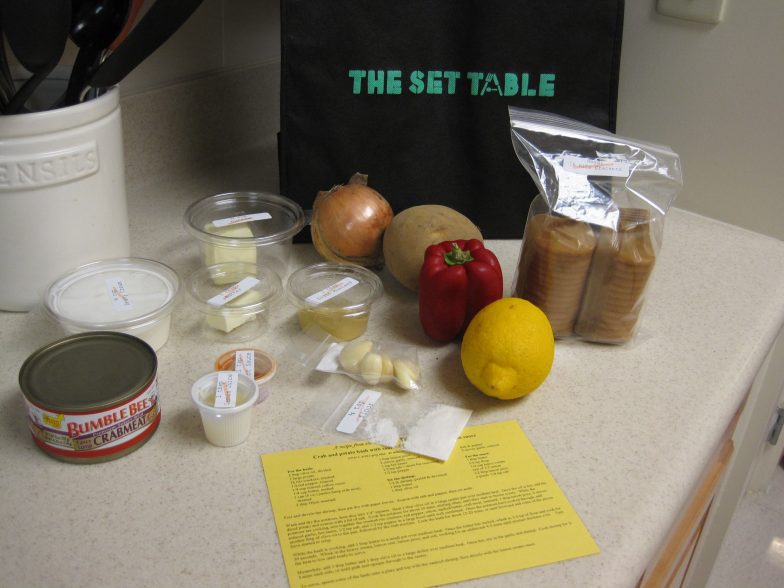 I stumbled upon The Set Table accidentally when a friend of mine offered me her meal for the week. The meal she ordered: "Sesame Crusted Tuna with Ginger Lime Vinaigrette" sounded good so I readily agreed, even though I had no idea what to expect. I was in for a pleasant surprise. The meal was delicious and easy!
The Set Table is a meal service that provides a full recipe and pre-measured ingredients. All you need is salt, pepper, olive oil, and the most basic of kitchen skills and tools and you'll be on your way to making a delicious gourmet dinner.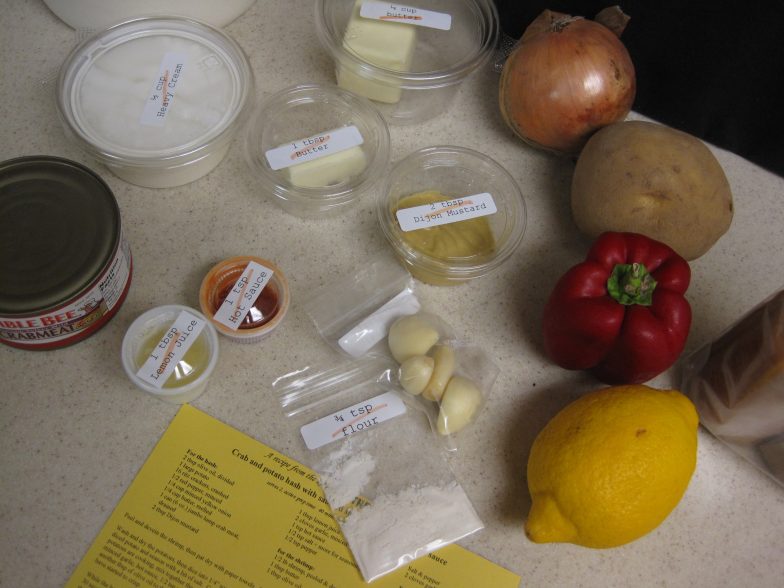 The Set Table offers four meals and a dessert option each week, with servings for two, four or six people. A pre-made freezer meal is available every other week as well. You can choose to order as many of the menu options as you like. A new menu is posted each Friday and ordering begins that day. You can order until midnight (local time) the following Thursday. Meals are ready for pickup or drop-off the Tuesday after that. Their pickup spots are conveniently located on Kadena AB and Camp Foster. They also deliver, (for an additional charge), to Kadena, Courtney, McT, Shields, Lester, Kinser, Foster and off base in the surrounding areas. Plus, they have spice and dip mixes available to order too. I haven't tried any of them yet but they all sound great!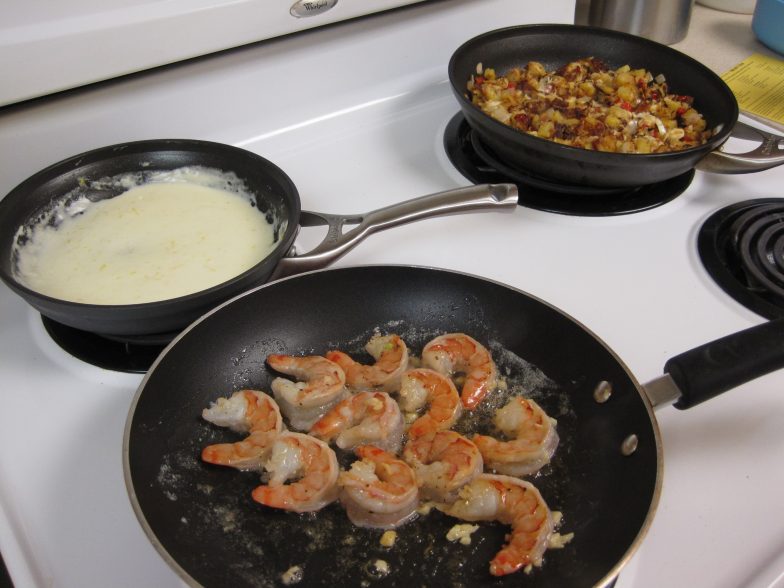 My husband and I have ordered a meal from them almost every week since we first tried it. Even though I am an advanced home cook and foodie, I run out of ideas for meals and am always on the lookout for something new. I love that all of the ingredients are bought locally. Plus, the prep time is decreased since a lot of the ingredients come pre-measured. If you're a beginner chef, don't worry! Most of the recipes just involve chopping, cutting, mixing and stirring. The instructions are easy to follow, even for the more complicated meals. We ordered a more involved meal, crab and potato hash with sautéed shrimp and lemon cream sauce (pictured), a couple weeks ago and it still took less than an hour to make.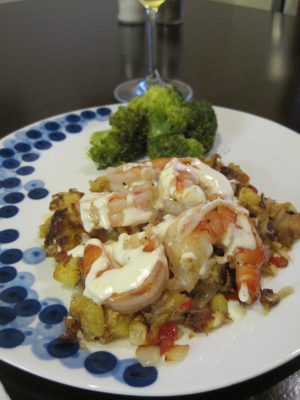 A delicious, homemade dinner on the table in less than an hour? Yes, please! In my opinion, the prices are reasonable too. It's $23 for two, $46 for four or $69 for six servings and the serving sizes are large. I don't mind paying a little extra for most prep and the grocery shopping to be done for me, especially since local prices are a little higher. Everything comes in a cute, insulated, reusable shopping bag! If that's not enough to convince you, go check out their website and drool at the pictures of the menu for next week. I promise you won't be able to resist.
Website: www.thesettablemeals.com
Facebook: www.facebook.com/TheSetTable