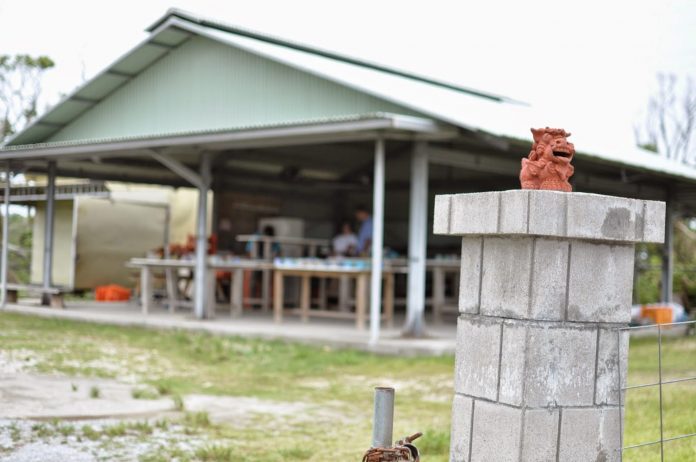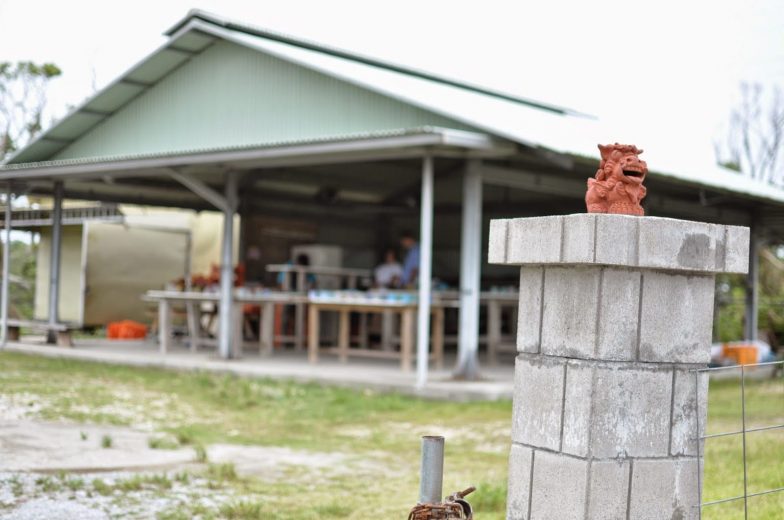 CONTRIBUTED BY ANNIE CASTRO
My husband and I discovered someone that we now call "The Glass Man" on one of our first drives on the island, right after we'd gotten our own car and licenses. We were headed out to Cape Zanpa and I saw a bunch of glass cups and bowls sitting on tables on the side of the road. I knew we needed to pull over. I immediately fell in love with his pieces, and have since taken many friends and visitors to buy this beautiful handmade Okinawan glass.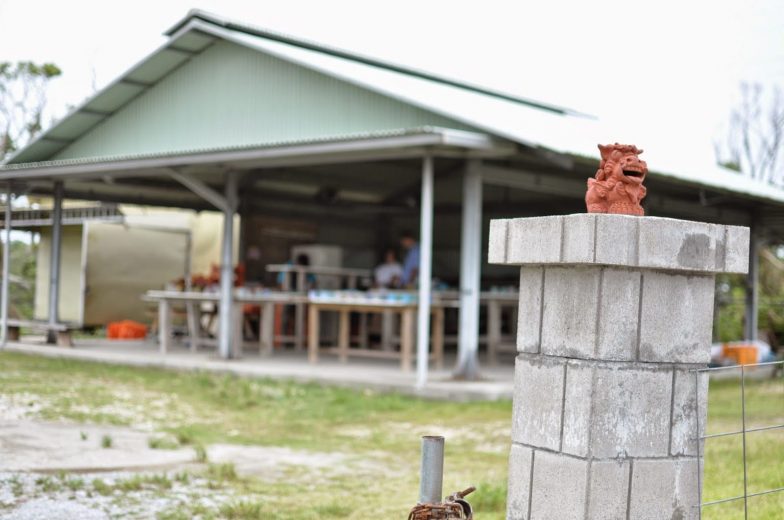 The Glass Man doesn't speak any English, but thanks to the Google translate app, we have found out that all his pieces are made from recycled glass. Such beautiful stuff! Sometimes he throws in a "present" with the pieces I have purchased and it totally makes my day. I have so many pieces of his now in my dish collection and they are some of my favorite pieces. I know I will treasure them long after we leave Okinawa. So if you're looking for some great Ryukyu glass you must check him out.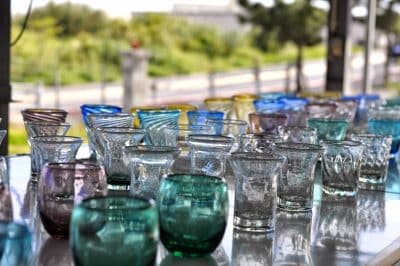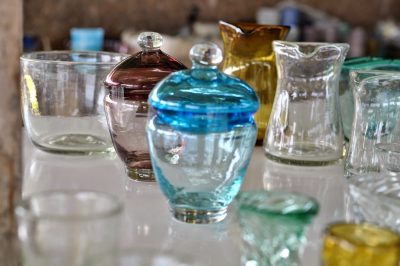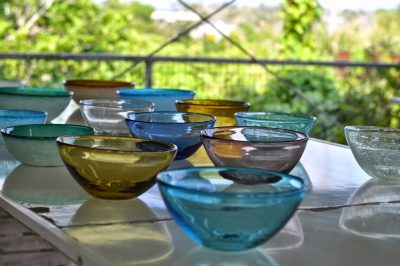 Hours: Tuesday-Sunday, 0900-1600
Payment: You can blow your own glass for about Y 1800; Yen Only
Address: Japan, 〒904-0301 Okinawa-ken, Nakagami-gun, Yomitan-son, Zakimi 県道12号線
GPS Coordinates: 26.406238, 127.747279
Directions: To get to his stand, head north on rt. 58 from Kadena/Foster. Turn left on rt. 12 in Yomitan (after the turnoff for rt. 6 towards Torii Station). Head down rt. 12 for a few minutes. After passing signs for Yomitan pottery village you will head up a hill and the Glass Man is on your right hand side. If you see the turnoff for Zakimi Castle you have gone too far.