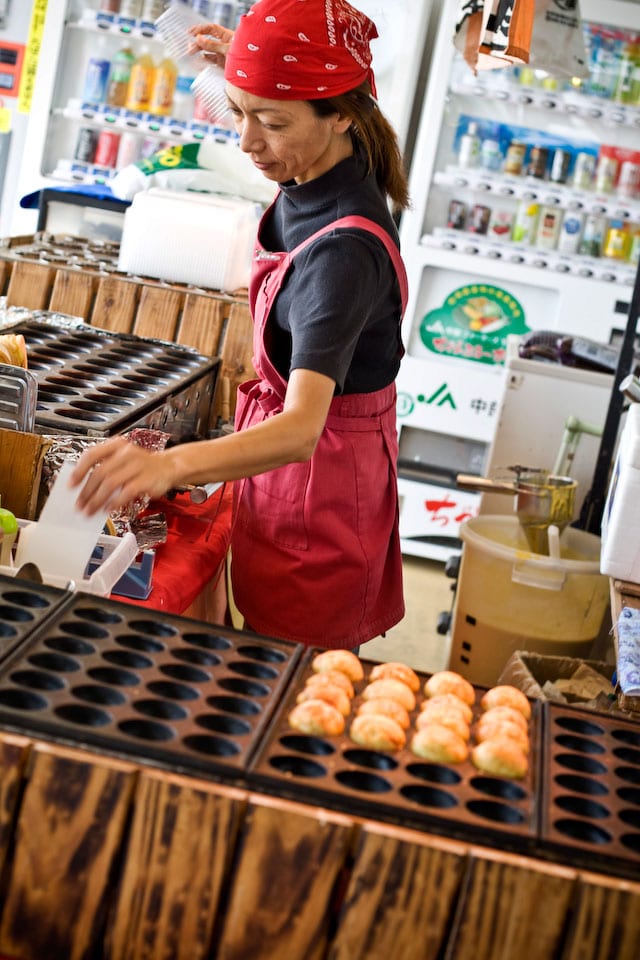 CONTRIBUTED BY AVIVA
This is a fresh produce market. It's like a farmer's market with a roof over it. In addition to lots of fruits, vegetables, fresh herbs,
and fresh flowers, they do have some fresh fish, prepared foods (in the front area you can taste the goods!), toiletries, cute hand-made pottery & crafts, rice, teas, and sweets.
Outside the market there is a tako-yaki stand with some of the BEST tako-yaki I've ever tried! There's also a stand selling pork (for soba or just for munching on), and one selling azuki & sno-cone treats. Next door there is a plant nursery with flowers, veggie plants, seeds, and pots/gardening supplies available. The prices are really reasonable and everyone there is friendly.
Directions: Go out gate 3 of Kadena (straight through Kadena on Douglas from gate 1) and head straight past Camp Shields. JUST before you hit route 329, there will be a driveway on the left (the sign is in the "SIGN" photo), turn left there. There's plenty of parking.