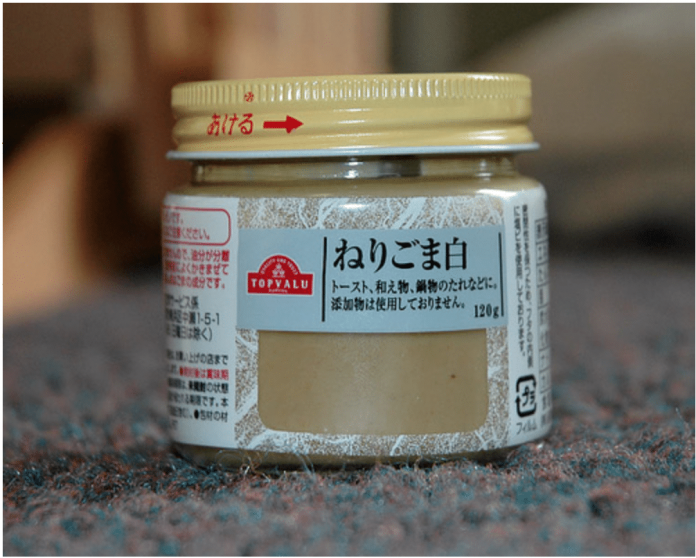 this is neri goma which is also tahini, originally uploaded by okimamas&papas.
CONTRIBUTED BY MEREDITH NOVARIO
Victory at 298 yen!
Tahini lives under a different name in these parts.
Neri-goma. It comes in white (shiro) and black (kuro). You bet I'll be rocking some black hummus as soon as I give the white jar a spin.
The container is much smaller than what I expected. It looks to be about a half a cup. Nevertheless, it is tahini!
Rejoice.