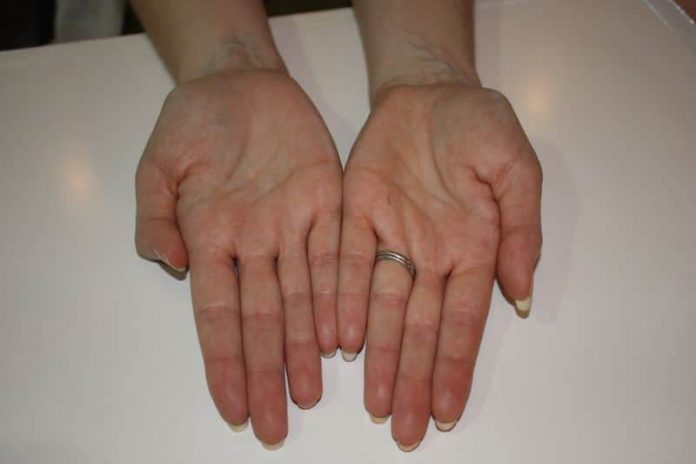 CONTRIBUTED BY MARY RICHARDSON
One of my favorite things to do while traveling or living abroad is to talk to local people about their spiritual beliefs. It's so interesting to me to glimpse how they view the world and their place within it.
Several conversations lately with friends and students revealed that Okinawans have an interest in mysticism and clairvoyance. Now, whether the belief is a strong personal conviction or a minor fun distraction depends on who you talk to, but one thing is clear, this small island is teeming with more than just lizards and cicadas. Fortune tellers and palm readers abound here.
There are private fortune-telling businesses in people's homes, there are high-tech fortune-tellers who use analyze complicated psychic data printouts, there are computerized fortune-telling arcade games, the whole gamut.
So you guessed it… One day feeling a bit of island fever and looking for some excitement, we set out to find one fortune-teller in particular, recommended by a few different people.
We headed off to Kokusai Street to meet Mr Furuda, who runs a hybrid palm-reading business and coffee shop called the San Francisco Cafe. Mr Furuda, who speaks English well, explained that he still has warm feelings for the Golden Gate City where he lived for many years.
In any case, coffee shop and psychic reading is a strange combination, don't you think?
Maybe so, though I don't think Mr Furuda does much in the way of cooking or even coffee in his cafe. The kitchen looked quiet and dark and honestly, there wasn't much food selection on the menu. However, that fact apparently phases no one. The patrons are there for one purpose in mind only, and that is the 15 minute palm reading.
It could be Mr Furuda's credentials– he has clippings of his all certificates and press release newspaper stories through the years displayed on one wall. Or it could be that he's located on a very busy commericial street. Either way, Mr Furuda's business is definitely thriving. We had to wait our turn after several people already ahead of us and in our short time there, we witnessed a steady stream of curious folks pouring in.
I have to admit this surprised me. I half-expected to be the only customer in there and thought the whole experience might be a bit tongue in cheek. However, probably much like the love hotel and 100 yen store industries right now, fortune telling must be very lucrative during this recession.
In any case, I paid my 2000 yen and listened to what Mr. Furuda had to say. I won't reveal here what he told me. It is personal after all.
But overall, you may be wondering– Was I satisfied with my reading or did I feel ripped off?
I will say this– much like playing a slot machine or placing a bet on roulette, I don't really care if I win or lose in the end. I'm paying for the entertainment and the story I get to tell my friends…
Getting to Mr Furuda's San Francisco Cafe
Take 58 south towards Naha, At the Kumoji intersection, turn left. There will be a Hot Spar store on the left corner, go two blocks under the monorail, Ryubo store is on the right, Kokusai street is on the left. Use the Ryubo Department Store as your landmark. Walk north on Kokusai street and you will find San Francisco Cafe is about half-way between Ryubo and Mitsukoshi Department Stores on the left side if you are facing north. It's on the second floor and you'll see the white and red sign for it on the street level.
Ryubo Department Store also has a fortune-teller on the very top level next to all the restaurants. It's a small glass cubicle and there is an English speaking person available there on Saturdays though I have no experience with that one.