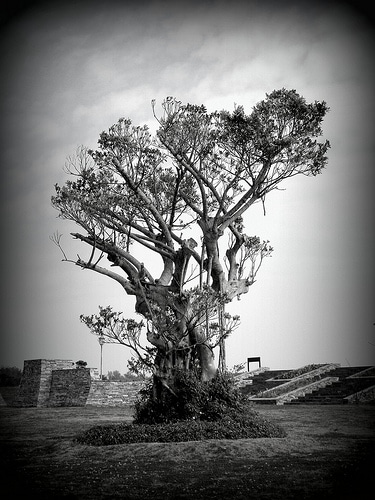 CONTRIBUTED BY PAMELA OLIVERAS
OK, fellow photographers, this is the last TO SEE post.
Although I LOVE colour photography, B&W is where it all began for me and I am sure a few reading: BW ilford film and a darkroom full of smelly chemicals. Of course many still use film too but at least it is easy to convert to B&W digitally. There is just something special about Black and White! So, without further ado, taking it out 'old skool' with Black and White!
Tree by M.Schiess
'Sea side rabble' by ReBekha Michele "Taken while exploring an out-of-the-way little beach near the Southern Links Golf Resort in Okinawa. I enjoyed this run down building covered in graffiti. A ghost of some forgotten tourist attraction, I think. :)"
Women by Jyll. I have had the pleasure of shooting with jyll on one of our PhotOkinawa model excursions. She not only has a great photographic eye, but is a great person too :o)
'Shells' by Beanandbirdie
'Soul 2 Sole' by Me. Sleeping in Okinawa. Gritty processing to match the subject matter…
Tree roots at Peace Memorial by prpldrgnfly2010
A clever take on the theme by Katarockus Very cool!