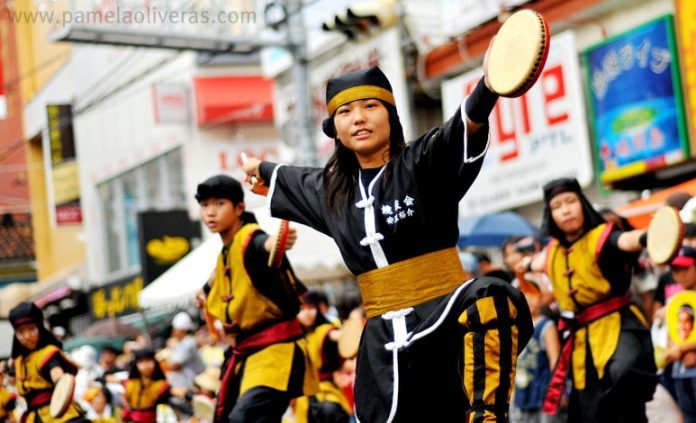 CONTRIBUTED BY PAMELA OLIVERAS
Got Kool and the Gang on my mind this morning…Celebration time c'mon, let's celebrate. Well, I guess everyone was too busy preparing to celebrate last week to submit any images, so you will have to be subjected to one of my own that I have plucked from my flickr stream! I hope everyone had a great 4th July weekend, see you next week!
Taken at the 2008 Kokusai St 10,000 Eisa Dancer Parade, which is coming up very soon (date anyone?).