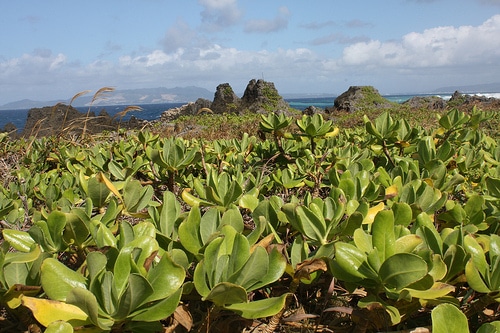 CONTRIBUTED BY PAMELA OLIVERAS
I thought I would share two images from 2 new contributors for this weeks landscape theme. The first is brought to you by Ellie Grace2 (<—- if you are reading this please leave any cool details that you want to share about the shot, the area, etc in the comments section!)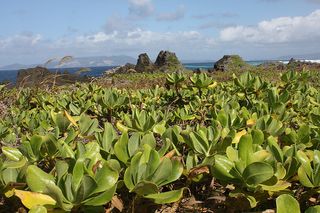 Taken at Cape Manzamo, these succulent plants just guide your vision right up to the cliffs of this amazing scenic place. Sort of Jurassic park like in all it's wildness!
The second shot I like because it sort of breaks the 'rules' of landscape photography in that it is shot vertically, but it works. Look at those waves!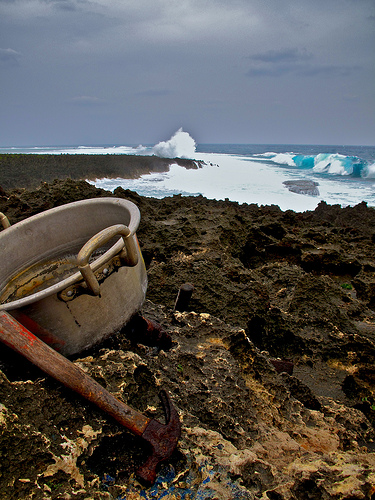 It's another 'up North' shot, taken at Cape Zanpa area by Thriveoutdoors. (<—- if you are reading this please leave any cool details that you want to share about the shot, the area, etc in the comments section!)
Thanks for sharing. Check the flickr pool for a few more landscapes – a picture perfect beach shot, a wild cloud beach sunset and a beautiful very green ricefield. You may notice that all these shots use the 'rule of thirds' to draw the eye in. If you read this months Okinawa living magazine, Chris Wilson, a local (very talented) photographer (and fellow Brit) has an article about the 'rule of thirds'. The rules are there, you can play by them or go and break them!