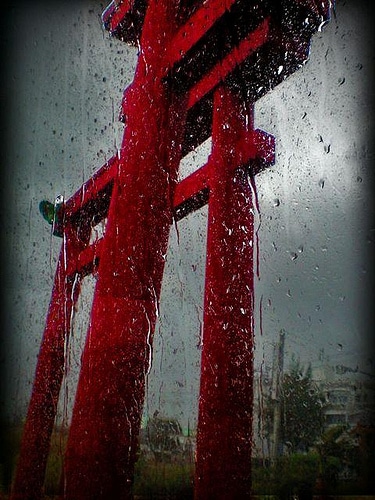 CONTRIBUTED BY PAMELA OLIVERAS

This week RED was brought to us by Stephanie from Kadena…It was taken at the Torii Station Gate.
Over to Stephanie – "I was really lucky with the way the photo came out.
It was raining a lot that day and we were at the stoplight right outside the gate and I was messing around with camera and got this great shot."
I have to agree, it's a great shot. Love the angle! Thanks for submitting an image Stephanie!