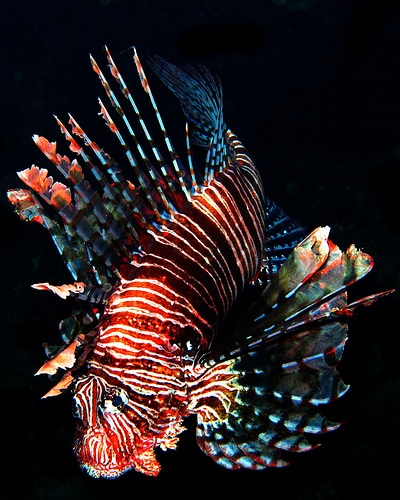 CONTRIBUTED BY PAMELA OLIVERAS
Justin AKA Thriveoutdoors is back this week with a fantastic image of a Lionfish taken during a dive at Onna point. This was taken during a daytime dive outing that turned into a night dive! Justin says: This Lionfish was not very excited about me shoving a camera in his face. His temper flares as he prepares to plunge his venomous spines into the threat.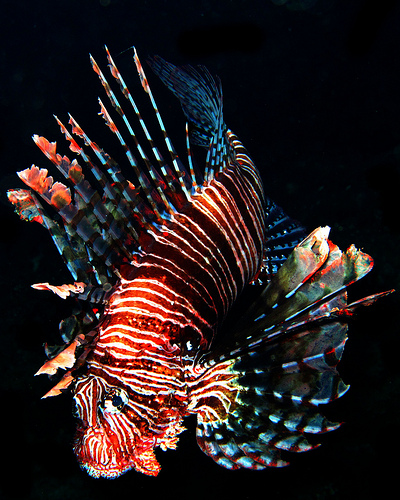 The last time I was out snorkeling up that way (I am too scared to dive!) I saw a lionfish, it was pretty far away, but what a great thing to see. Maybe I will get diving one of these days! Thanks for the great shot, Justin! Have a great Thanksgiving everyone!