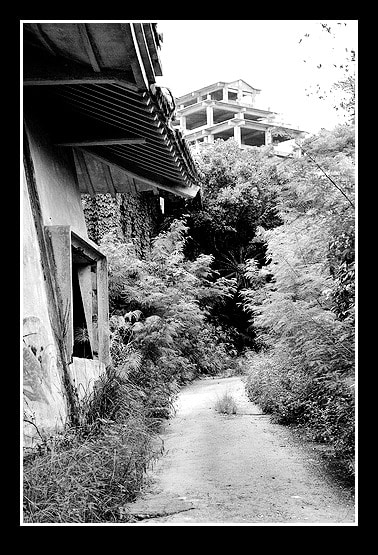 CONTRIBUTED BY PAMELA OLIVERAS
Good Monday everyone. So, I was procrastinating and didn't look at the flickr stream until this morning and Shock! Horror! No images uploaded. So…I went through my stream and this is all I could come up with before I head out to the gym. I quickly converted it to black and white to hopefully 'spookify' it!
Some people will recognize this as one of the entrances to the infamous haunted hotel. Spooky, it certainly is. Apparently there is now a Marine wide and now Airforce wide ban on entering this site because of it's unsound structure. Such a shame, it is such a cool place.