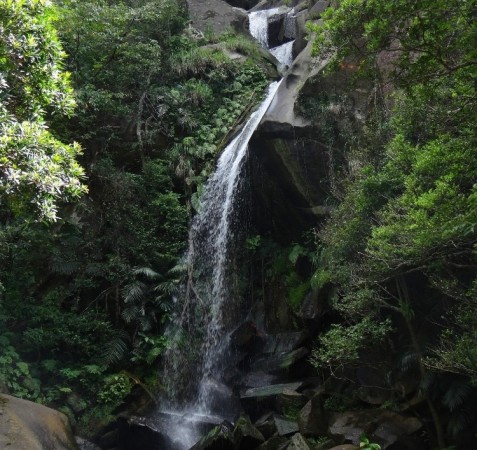 CONTRIBUTED BY SANDRA STAMOS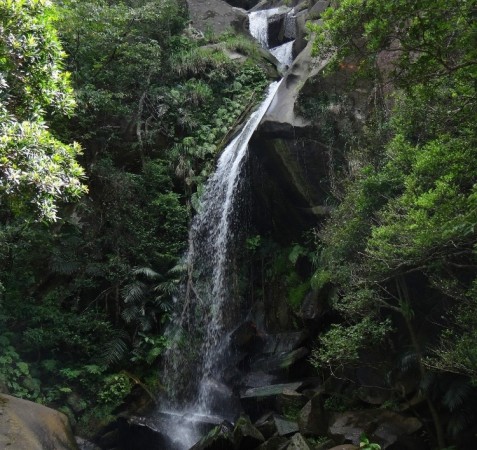 Looking for an easy-to-access swimming hole with a waterfall? No hiking skills or river fording is required to find this jewel near Nago.
I heard about this place from a friend as we were heading out on a dive trip. I hadn't been to any of the falls yet and this seemed easy to find. This site is simpler and closer to the bases than the better known Taa and Hiji Falls.
It is a lovely waterfall with a private swimming hole that can accommodate a small group of less than 10. This is a great place to stop in to cool off after you spend time up north.
It is actually a series of three waterfalls, starting about 200 feet above the swimming hole. The falls are particularly impressive during rainy season. Todoroki means "roaring" in Japanese.
If you just want to put your feet in to cool off, be warned.  The local crawfish may come and "clean" your feet for you, a la Doctor fish. If you are ticklish, you may want to stay dry.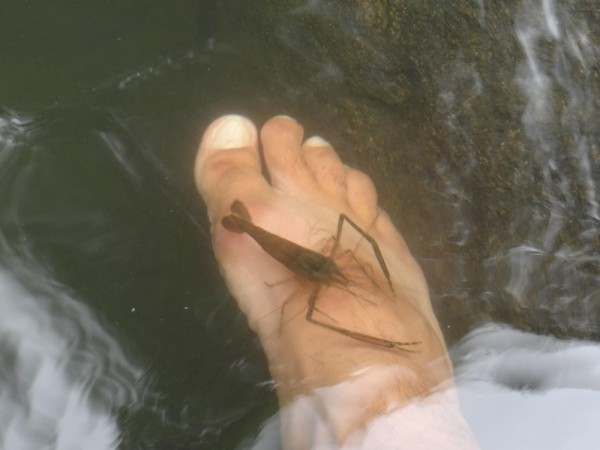 Don't forget to bring your camera. The falls are extremely picturesque. There is a small shrine nearby to be explored and photographed.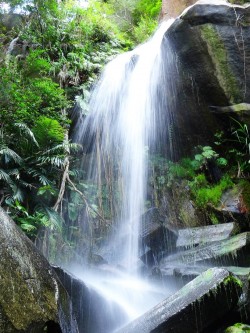 Directions: North on Expressway to Nago until it ends. Turn right at the 3rd light  (approximately 3 km after the expressway ends, the light is right after the pedestrian overpass) at Sukata Village. Approximately 0.8 km you will cross the river and make the 1st left. About 0.25 km the road will end in front of an old ice house (it may still be in business). Park here. 
There is a path to the left of the ice house. A very short walk to a concrete viewing area (you can definitely hear the falls from here). Leave the concrete area to the right. Follow the path. At the end of the trail, there are a few small boulders to climb but very easy to scale (there is a rope if you need help). The swimming hole is at the top of the boulders.
GPS Coordinates: 26.562615, 127.988356