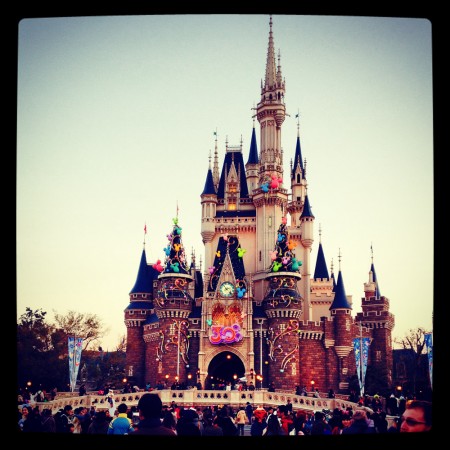 CONTRIBUTED BY SHELL BURGER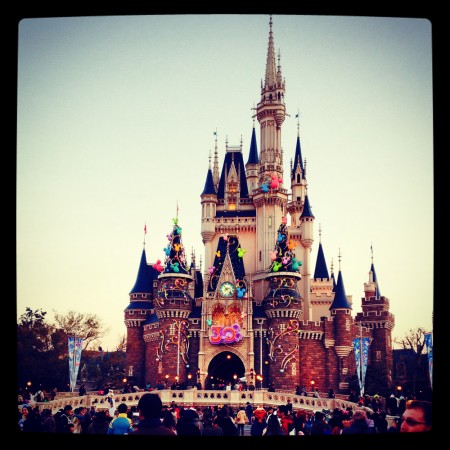 As a little girl I had always dreamed of seeing the Christmas decorations that a Disney theme park has to offer. When I located a killer deal for airfare and was able to book a room with New Sanno in Tokyo, it seemed like everything was falling into place for my childhood dream to come true. My family and I recently returned from that dream vacation and I hope to share some insight into Tokyo Disneyland with each of you.
The park is a much smaller version of Walt Disney World. The Disneyland Park is easily seen in a single day. All of the park maps available on the displays are all in Japanese, but if you want an English version all you have to do is ask one of the ticket takers. The park offers the traditional and breathtaking  Cinderella Castle just after you walk through the World Bazaar entrance area.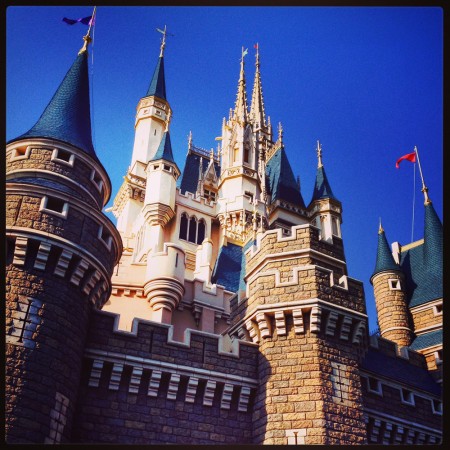 There is also Tomorrowland, Toontown, Fantasyland, Critter County, Westernland, and Adventureland. Each of the areas offers a variety of rides, eateries, and shops.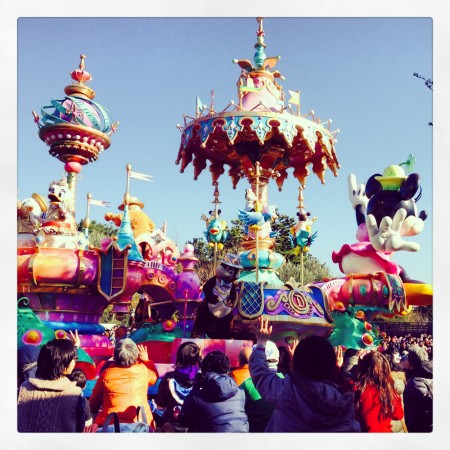 Since our daughter just turned three, we stayed mostly in Fantasyland, riding the "smaller kids" rides. My daughter was scared by Snow White's Adventure, but she loved both Dumbo's Flying Elephants and It's a Small World. Fortunately for us some of the rides' audio was partially in English, but the majority of what is spoken and not sung will be in Japanese.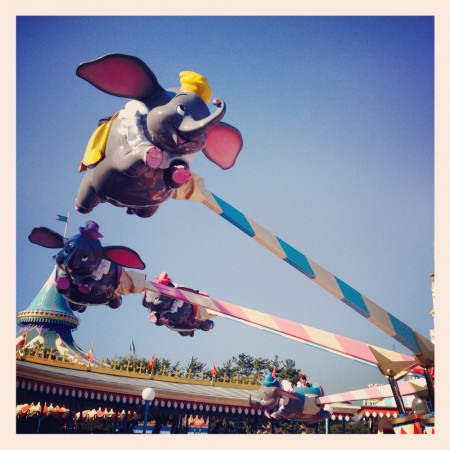 This includes the many parades offered by the park. We were able to see the "Happiness is Here," "Disney's Santa Village Parade," and the "Tokyo Disneyland Electrical Parade Dream Lights." A parade schedule should be included in the park map. If you have a smart phone, you can check out the daily schedule on the Disneyland website.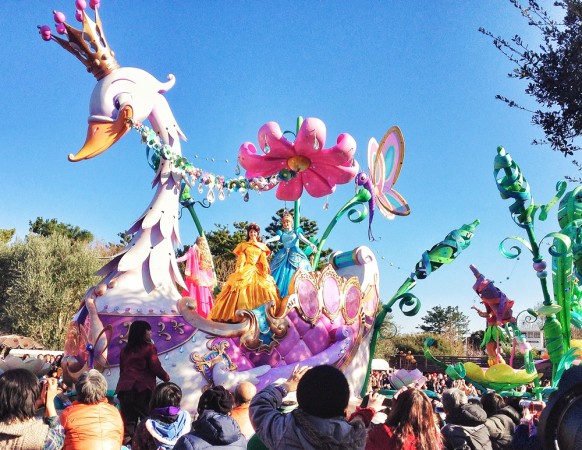 The park also offers a fireworks show at 8:30 p.m. each night, but sadly we missed that; after being at the park since they opened my daughter crashed.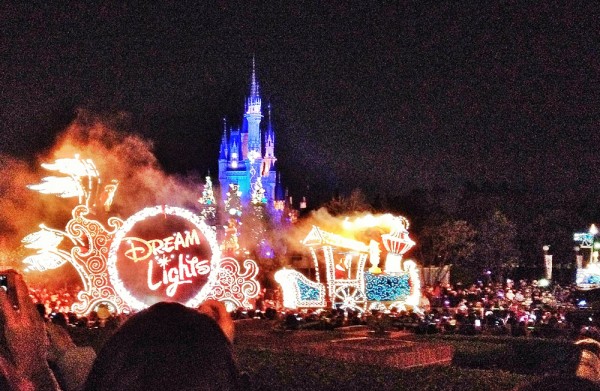 Most park attendants are fluent in English and Japanese, so if you have a question just ask. As for food, we brought snacks with us into this park, and although security did look into our bags when we came in, they did not have any problems with the food or drinks we had with us.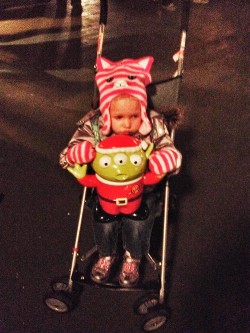 A big trend in the park appeared to be different flavors of popcorn. They sell a variety of souvenir containers; we opted for a Toy Story Alien Christmas container, which was filled with chocolate popcorn. The cost for this container with the popcorn ran us 2,000 yen. There were container options that were cheaper or more expensive; I believe the cost depends on what you want.  Once you have a container, refills should only run you about 500 yen. The vendors appeared to only take yen, so make sure you have some on you when you enter the park.
As for regular food, we were able to feed my family of three a lunch of pizza for right about 2,000 yen. I always expected park food to cost an arm and a leg, but was pleasantly surprised when it was less.
We purchased our park tickets online before we ever left Okinawa, and it helped to reduce our wait time to enter the park. We did have problems using a Mastercard to purchase the tickets, but using a Visa seemed to work just fine. Once you are in the park, the shops take both Mastercard and Visa; this definitely came in handy for our souvenir shopping.
Going to Tokyo Disneyland the first week of December was definitely a dream come true for my whole famil,y and we have memories that will last a lifetime.
Website: Tokyo Disneyland Resort
Hours:  While we were there the park was open from 8:30 a.m. – 10:00 p.m., but hours may vary. For accurate hours check the park's schedule.
Directions: We took the metro from New Sanno. Below is what we did. We found taking the metro to be pretty easy while in Tokyo.
From New Sanno, take the Hibiya Line from Hiro-o (H-03) to Hatchobori (H-11) should be about 8 stops and run you 190 yen per person. Then transfer to the JR Keiyo Line (track 1) to Maihama Station should be about 5 stops and run you about 380 yen per person. This will be the Disney stop. You can exit the station and walk to the entrance of the Disneyland Park.