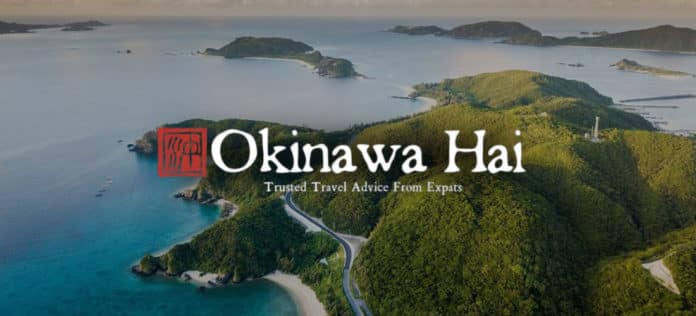 CONTRIBUTED BY DIANA MIDDLETON
Someone asked in a previous post how to travel from Okinawa to Tokyo in a more "economical" fashion, and I thought it would be a great idea for a main post. Below is a description of "cost savers" that my family has used. Feel free to chime in if you have other ideas to share!
FLIGHT
Space A flight to Yokota from Kadena. We left on a Saturday and came back that following Friday. However, with the change in provider, I believe the departure day has changed from Saturday to Wednesday. The number to the Kadena AMC terminal is 634-2159 (or x0153 to speak with someone). Notes on this: *Request EML orders from your sponsor's command to get bumped up to a higher priority status. *Sign ups begin as soon as leave begins. *You can check in your luggage the day before the flight leaves. *Once you arrive in Yokota, immediately go to the Operations desk to sign up for your return flight. *You can also check with the AMC terminal on Futenma for flights to mainland Japan.
LODGING
Instead of staying at the New Sanno (which is not a bad price, either), we stayed at the TLF on Yokota. You can reserve up to 30 days in advance for a 3-day period. Don't worry, this stressed me out, too, because we wanted to stay for the six days until our flight left. But we just called on the 3rd day to request an extension for another three days and we've never had any problems with this. Truly, it was easy. Visit their website for more information. Their phone number is: DSN 224-2000. For those calling from off base, to access a DSN number, dial 0425-522-511 + the last 5 digits of the number you are calling, so for Yokota Lodging, it would be 42000.
Other lodging options, besides the New Sanno and Yokota, are Hardy Barracks (DSN 229-3270) and Camp Zama (DSN 263-2775)
TRANSPORTATION
We like to have the flexibility of riding in our own car. We rented a van from Yokota's Vehicle Operations. The cost for the entire week was $390, which sounds like a lot, but it was really worth it, especially since the rental comes with free toll passes, which you'll need when driving to places like Disneyland and other places of interest. Now, we really didn't take the van into the city directly, because nobody wants to drive in a city like Tokyo. You'll get nowhere fast. For trips into the city, we took the train. Here is the website for the vehicle operations: Here is a picture of the van we rented: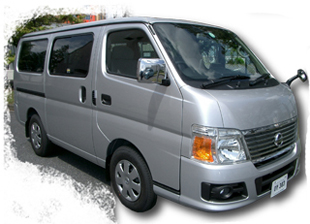 Other transportation options: Yokota lodging has a shuttle that goes to the New Sanno every day, once in the morning to take you there and once in the afternoon to bring you back to Yokota. I think they might also have a late night return shuttle. You could also take the Japanese railway. You could also rent a car
A PLACE THAT HELPS
The Yujo Community Center on Yokota is a must-see location. They have sheets of places of interest from everything to DisneyLand to local parks of interest. The greatest thing about these sheets is that they provide detailed directions depending on your mode of travel. If you want to drive to Disney, they have perfect driving instructions with estimated times of arrival. If you want to take the train to visit Tokyo Tower, they have detailed instructions for getting on the train, the train fees, etc. It really is a wonderful resource to have on hand. One time we got lost using the train system in Tokyo and I just called their front desk and asked, "Which train do I get on??" and the guy was very helpful in directing us home (note: no matter how well you think you read maps, don't try to take a short cut home, it never works! Follow their instructions to the T and you won't have this happen to you). Even if you have a particular point of interest you want to visit and they don't have a pre-printed sheet on this location, they will look it up for you and make you a quick map. Visit their website for more information. I would definitely stop by here once you arrive on Yokota!
I hope this helps others in their traveling endeavors!!