CONTRIBUTED BY HANNAH CURTIS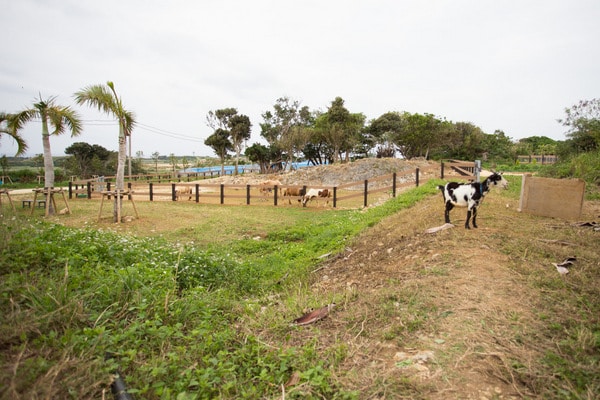 Uchina Farm, formerly Itoman City Tourist Farm (or Itoman Wine Farm), reopened to the public under new ownership in October 2015, after being closed for over a year.
Upon arrival you can pick up a leaflet which, while in Japanese, contains a great little map to guide you around the small but extremely well-maintained grounds; however, if you forget to grab one, fear not – there are plenty of maps posted around the place also.
Among the approximately 20 different animals some of which you can pet, feed or even ride, are a couple of zebras! I have to admit when I think of a farm visit, zebras don't tend to come to mind!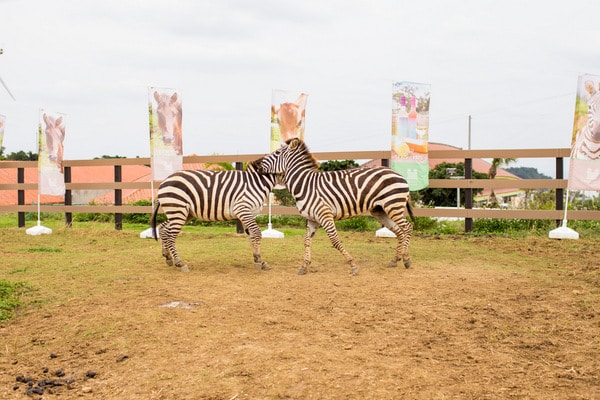 Apparently you are able to pet the zebras, however, the day we visited they didn't appear to be in the mood to be petted… in fact, we caught them in a middle of a zebra fight.
We decided not to stick around long enough to see if we could, in fact, pet these creatures, much to the disappointment of our children who really wanted to pet one; in fact, they even asked if they could ride one!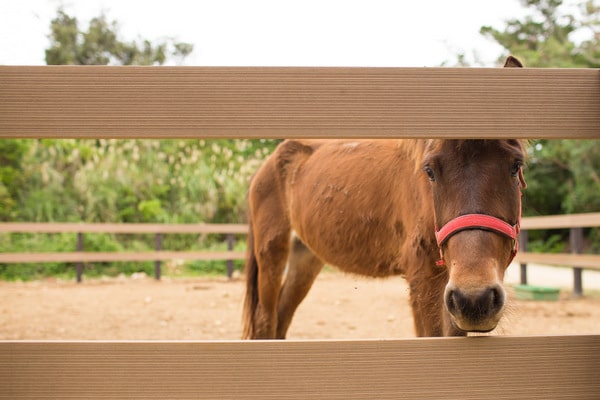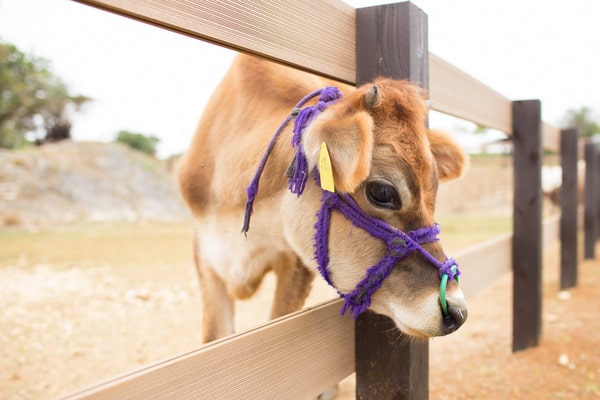 You can jump in a tractor bus and ride around the farm, stopping at the main animal enclosures; the driver speaks a little at each stop, however, he only spoke in Japanese. The entire tractor ride takes about 15 minutes and is currently free of charge.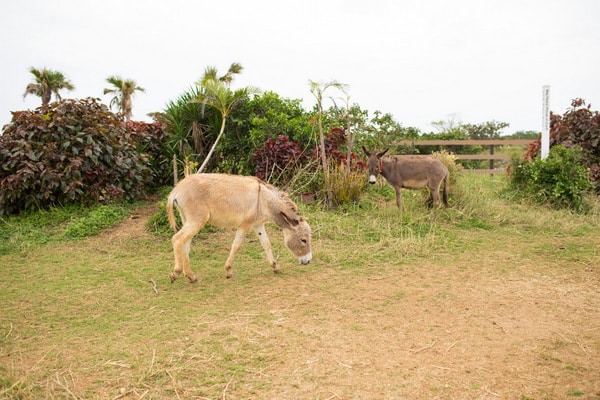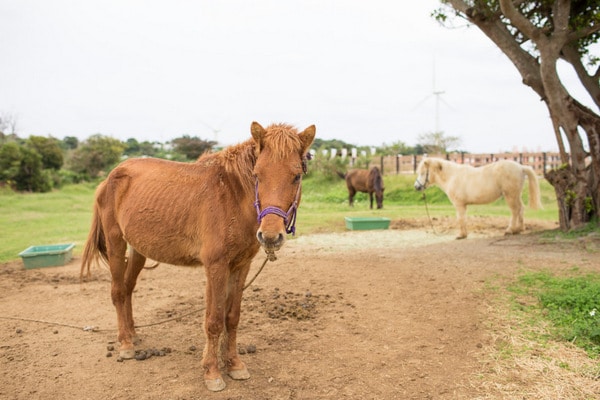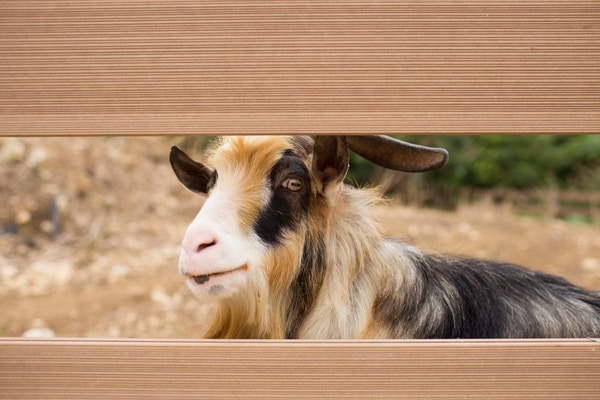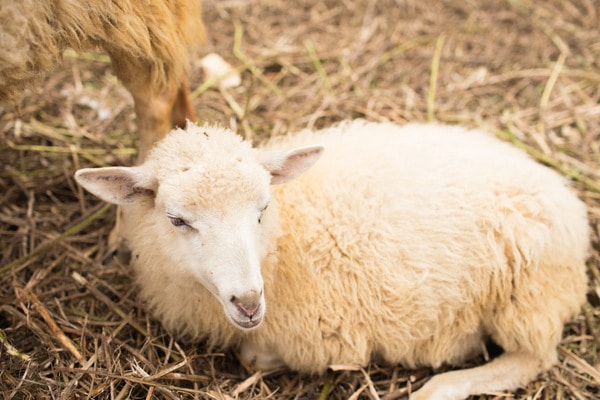 If you want to ride a pony you can do so for an extra fee of 500 Yen, and you can also take a ride in a cart being towed by water buffalo.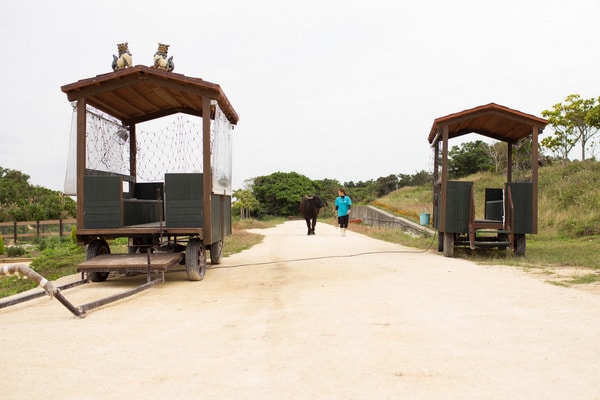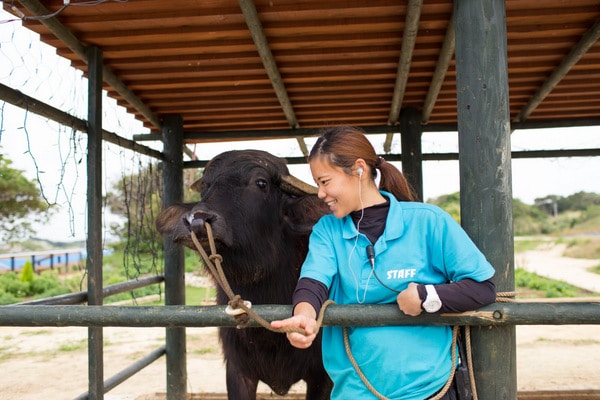 There is a small petting enclosure which contains rabbits, guinea pigs, pigs, a turtle, cats and some other animals. When we visited we didn't have to pay any extra to go in, however, if you want to feed the animals food was 200 Yen (I believe the fee is usually 100 yen to enter the petting area).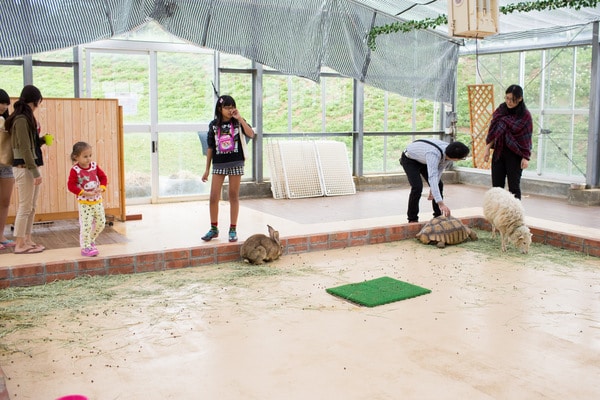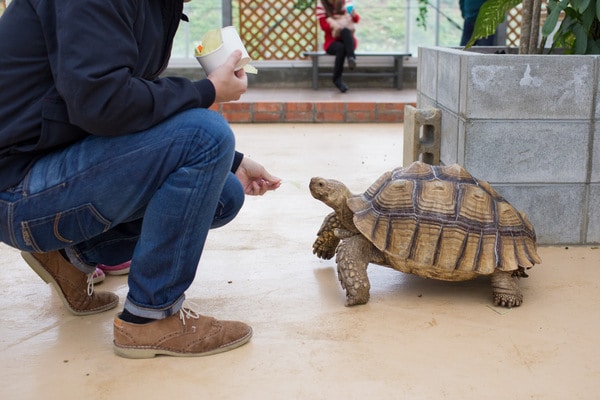 We saw a few fields which look like they were preparing to plant and I did read that a future plan is to grow vegetables and have visitors participate in the harvesting.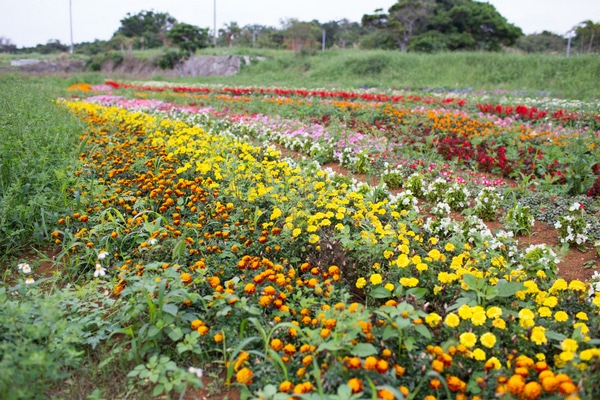 You can rent segway scooters, mountain bikes, and even golf equipment, although it should be noted the golf course is tiny! We saw lots of paths which were signposted for bikes, which I think would be fun to explore.
The other cool thing about this place is that it has its own winery! Inside the winery is a small gift shop and the opportunity to taste the wines produced which use 100% local ingredients. The four wines produced are: mango, passion fruit, acerola & shiqwasaa; my husband taste-tested them all, informing me mango was the best!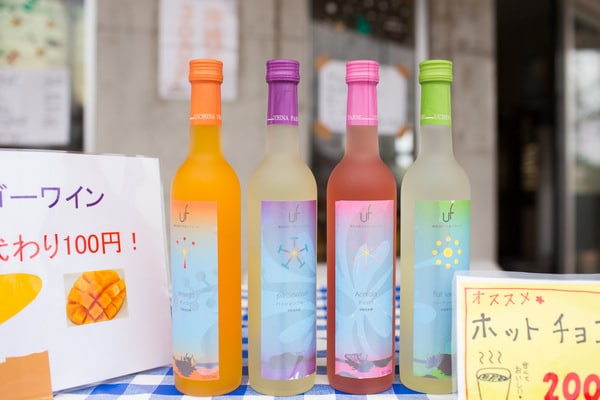 Lastly, there was a small cafe where you could purchase drinks and some food; I know I definitely saw soba for sale (approx 300 yen a bowl) but was not sure if there were any other food options available.
---
Uchina Farm
Cost: Adults 600 yen, Children 400 Yen, Children under 4 free (Okinawan residents can get a 100 yen discount)
Hours: 09.30 – 17.30 Thursday – Tuesday (closed every Wednesday)
Phone: 098-977-2793
Address: 1018 Mabuni, Itoman, Okinawa Prefecture 901-0333 (super close to Peace Memorial Park)
GPS Coordinates: 26.1023291, 127.71782970000004
Editor's Note: Uchina Farm is a new establishment that took the place of Itoman Wine Farm for Adults and Children, which was originally reviewed on Okinawa Hai on January 15, 2010; you can read a PDF copy of that original review here. The post below is an updated take on this restaurant, published November 13, 2014.