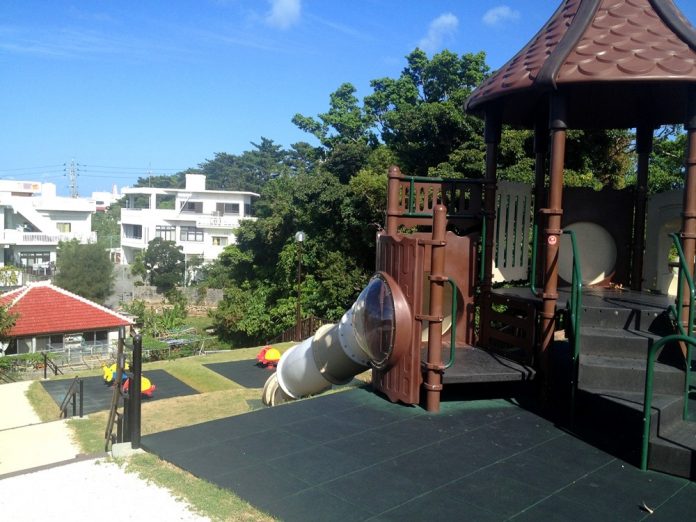 CONTRIBUTED BY MARLOW TOWNES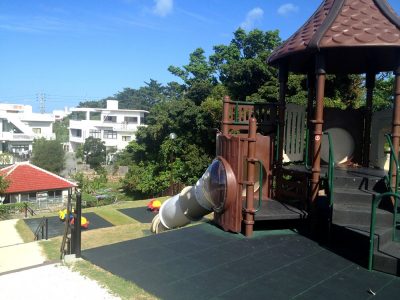 Driving to the Japanese post office one day I noticed a small parking lot, map, and nice stairway up the hillside.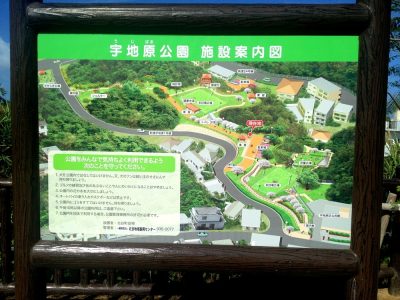 Upon further investigation I found this hidden gem and wanted to share, as it is very convenient for those of us near Foster and Lester. It is built into the hillside along route 24 with stairs leading to it from streets on three sides. There are paths throughout the park, a small playground, foot massage platform with a reflexology chart, solar and wind powered clock, Western-style toilets, a drinking fountain as well as many covered tables and benches providing shade and an ideal place for a picnic.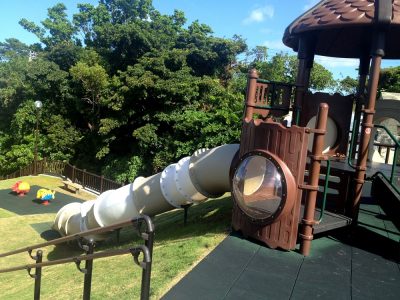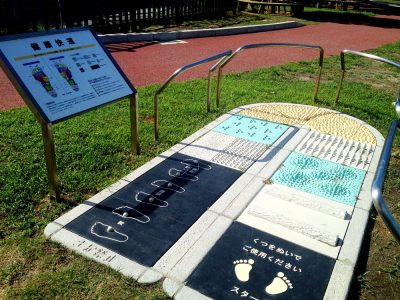 One area is raised and looks out for views over the East China Sea.  You are in the middle of town, yet there is a very natural, serene, relaxing feeling here at Uji Baru Koen.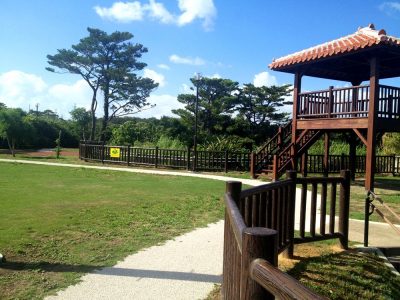 Hours: 7:00 a.m. – 10:00 p.m.
Directions: From the Camp Lester gate, turn left (heading south) on route 58. Turn left at the first light onto route 24. Start counting intersections. After you pass the second road to your right, start looking for two large white rectangular stones marking the entrance to the parking lot and turn in between them. If you start to go up hill and the pavement turns red you've gone too far.