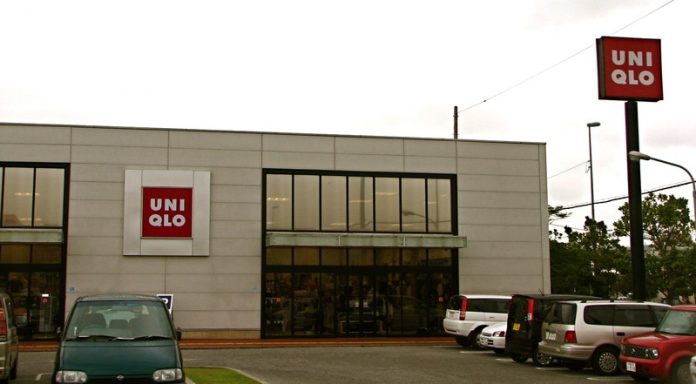 Editor's Note: Uniqlo was originally reviewed on Okinawa Hai on August 14, 2009; you can read a PDF copy of that original review HERE. The post below is an updated take on this attraction, published April 18, 2016.
CONTRIBUTED BY LOUISE DUPUY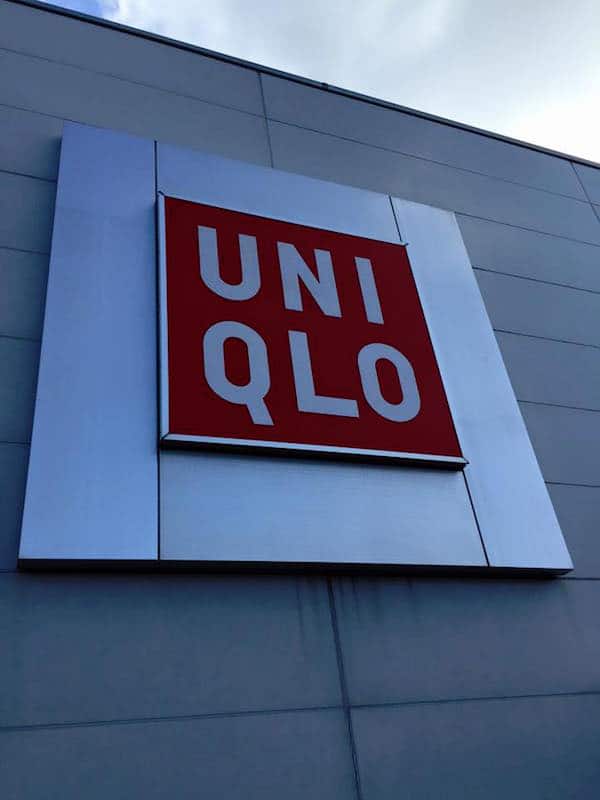 Uniqlo is an internationally recognized Japanese clothing brand. With several locations on Okinawa, there's no excuse not to give it a look!
Uniqlo specializes in casual cool styles for men, women, and children. Their laid-back lines and comfy designs make a lot of pieces timeless and fit for any occasion. Year round you can shop staple items such as jeans, plain t-shirts, office wear, and cardigans, to name but a few.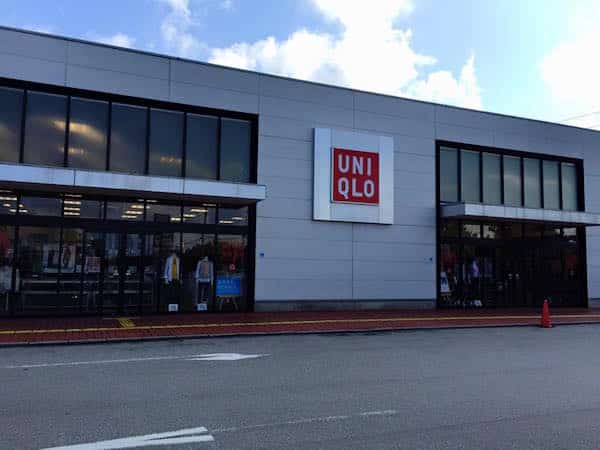 They also do regular collaborations with up and coming designers, as well as licensed products such as Disney, Hello Kitty and Moomins. These are transient, so get them while you can! Their t-shirt lines especially are fabulous, super comfy, original, and fun! I'm a big fan of their jeans, too; they have a wide variety and these are also really comfortable.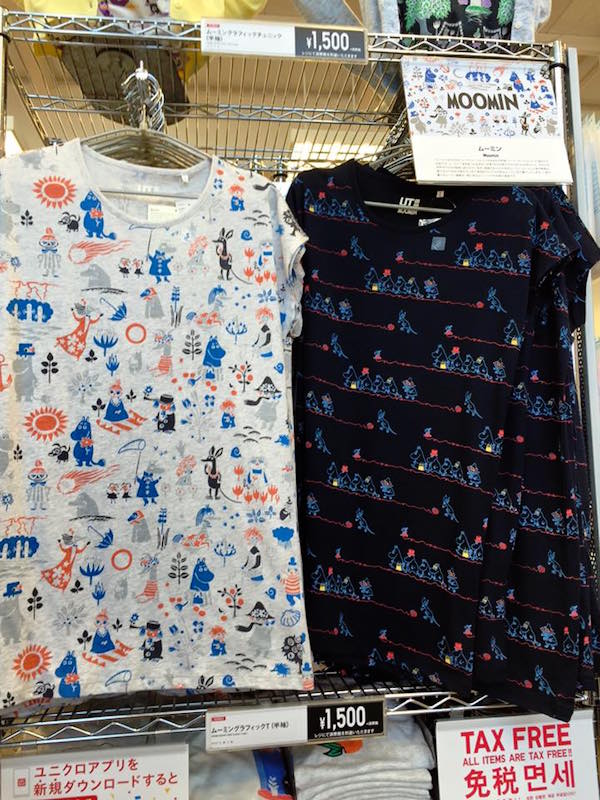 The prices are hard to resist. You can buy items from 300 yen, which is insanely low. They carry higher end stuff, like cashmere sweaters, but even these are cheaper than a lot of the shops back home would retail them at. They have regular "bargain bin" style sales to clear out previous lines, and a lot of these go for half or sometimes less of the original price. I've gotten some beautiful things from these. You get good quality for the price you pay. I have items I bought from the Uniqlo close to me back home from 5 or 6 years ago, still in great condition and things I wear very often.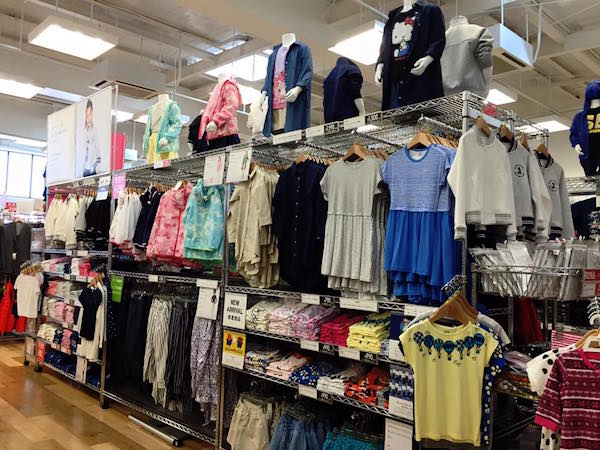 Another feature I love is the tax-free shopping for visitors. If you have family or friends visiting, so long as they bring a passport as proof of visitor status, everything they buy is tax-free! Sadly this doesn't apply to Japanese nationals or SOFA status personnel, although a bit of money off for your guests is a nice welcome to Japan in my opinion.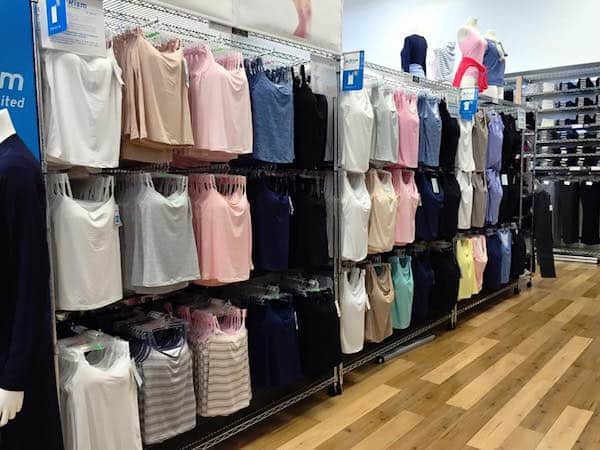 Sizes are surprisingly generous, a rarity for Japan, a nation of teeny tiny folks! In most Japanese stores I have to go to a large or even extra large, in Uniqlo I'm mostly a medium, sometimes a small. Which is a big ego boost!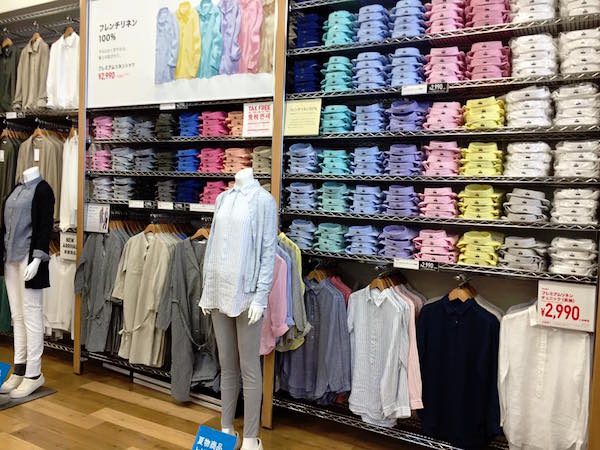 As I mentioned previously, they have several locations on the island. Most notably in Ginowan, the big Aeon Mall on Rycom, and of course, Naha. I love the Ginowan store. nestled in the corner of the same shopping park that houses shoe plaza, Daiso, and Aeon big express, it has a decent selection and is easily accessible. It's always clean, the staffs are helpful, and you can usually get a parking space! They open 10 am to 10 pm 7 days a week, allowing you plenty of shopping time.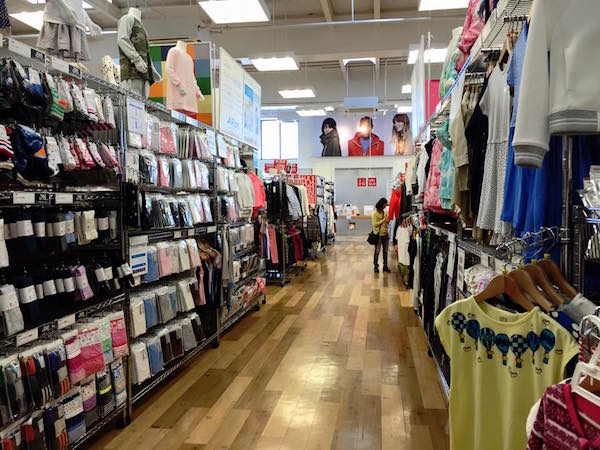 A go-to for casual, office, and loungewear, why not check it out and share your favorite buys with us?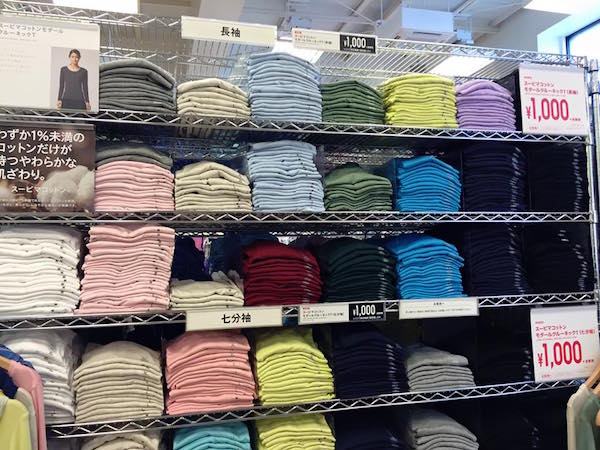 ---
Uniqlo
Payment: Yen and credit card
Location information:
Naha (2 locations):
1st location
2nd location
Directions to UNIQLO in Ginowan
From Lester: Take 58 south. After passing stop light at Gate 1 for Foster, stay on the right lane. Highway 58 splits into regular one and bypass one. You will need to take a bypass one which is the direction of "Convention Center". You will drive pass a big shopping center on your right and immediately after this shopping center is a stop light. At this stoplight, you will see the sign of UNIQLO ahead of you. There is a black cat delivery services company warehouse with a black cat painted on the door on the right side at this stop light. Turn left here. The entry way for the shopping center parking lot is behind the store.