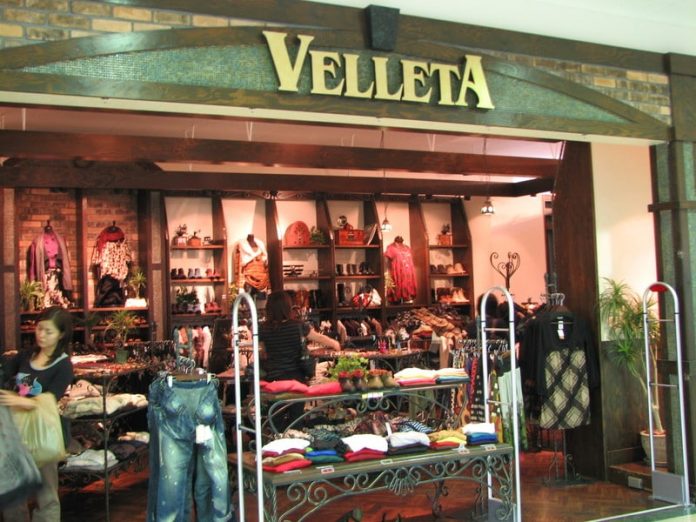 CONTRIBUTED BY KAHO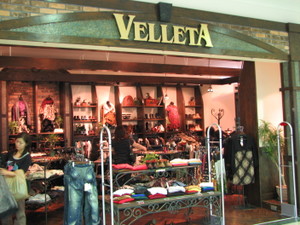 I like shopping in Japan, but sometimes I do miss shopping in the U.S.  I miss H&M, Zara, Gap, Old Navy, etc… There are many places to shop in Okinawa, but prices are not always within my reach.  There is one store that I love going and the prices there are affordable to me.  I'm a bargain shopper and usually go straight to a sale rack, so when I say affordable, it really is.
"Valetta" is the name of the store.  There are two locations that I know of.  One is inside of San A Main City near the junction of Hwy 75 and Hwy 85.  The other one is at a big shopping center in the south outside of the Toll Road exit at "Haebaru Minami".
Valetta has many clothing items, shoes, and purses that are in style and reasonably priced.  Most of the items were made in China, which explains why the prices are low.
The store also has jewelry.  I just bought a pair of earrings and a beaded necklace whose prices were 590 yen and 790 yen, respectively.  Cheap, don't you think?   Check it out!
I often go to San A Gushikawa.  There is a Starbucks Coffee, so if you want some coffee and happen to be near there, check out the store.   If you enter the store from the entrance by the Starbucks Coffee, take a left at the store COMME CA DE MODE.  Go straight all the way to the end of the hallway and the store will be on your right.
Directions to San A  Gushikawa from Kadena Gate 2 (Two directions)
1. Leave Kadena Gate 2 and proceed straight all the way to the junction of Gate 2 Street and 330.  Turn left onto Route 330.   The Route 330 changes into Route 75 after a while.  Drive until you hit the junction of 75 and Hwy 85.  Take a left.  San A will be on your left.
2. Leave Kadena Gate 2 and turn left at the first stoplight.  You go down a ramp to merge onto 85.   Drive until the T-junction for Loop 85.  The landmark for this is a pedestrian overpass.  Turn right onto Hwy 85.  Drive for about 5-8 minutes until you see the San A sign on your right.