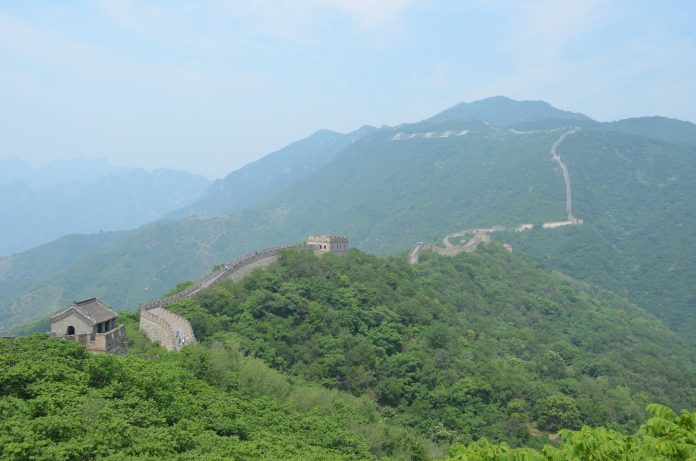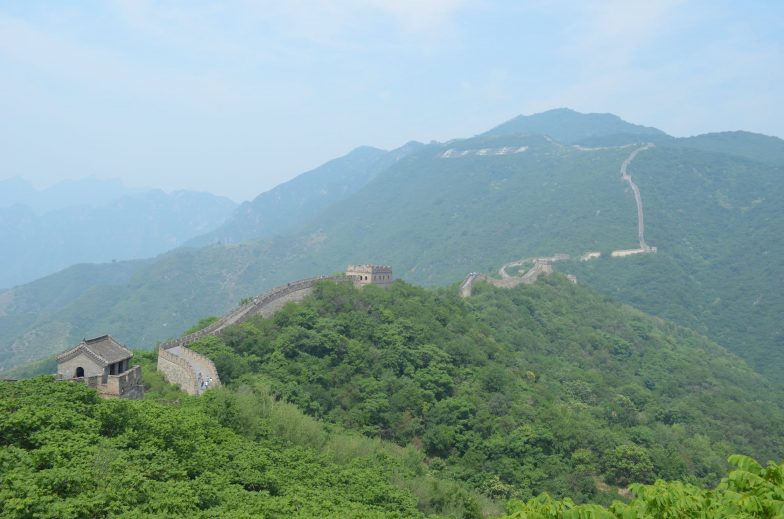 CONTRIBUTED BY MICHELLE BUDZIEN
Are you interested in seeing the Great Wall of China, but you don't want to pay the hefty Chinese visa fee? There's a way around it! It's called the 72-hour visa. For all of the latest details, make sure to check the Chinese embassy website.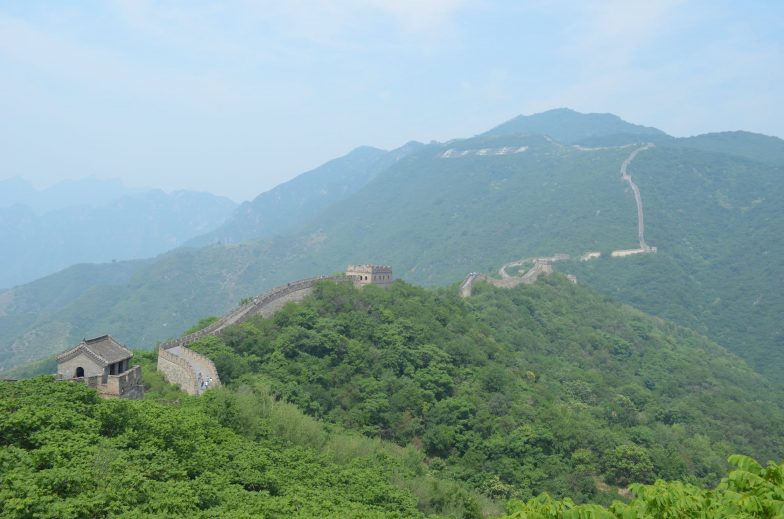 What's the normal visa process?
As of 2015, according to the Chinese embassy website, U.S. Citizens are required to:
Submit application to Chinese Embassy/ Consulate General based on state of residence. (No appointment required for submission or collection of visa.) You may be required to come to the Visa Office in person to have an interview as deemed necessary by a consular officer.
Please note that NO mail-in/online/fax applications are accepted. (In Japan, many travel agencies will help you with this and mail it in for you, such as IACE travel in Okinawa.)
You or your agent will be able to pick up your passport with visa on the date printed on your pick-up slip, unless otherwise notified by the Visa Office.
You must pay the visa fee once your application is processed and approved.
Average processing time (subject to change): 
Regular service: 4 business days
Express service: 2-3 business days
Rush  service: 1 business day. Available only in extreme emergencies and subject to approval by the consular officer.
Fees for Regular Service (4 business days)
| | | |
| --- | --- | --- |
| Number of Entry | U.S. Citizen | Non-U.S. Citizen* |
| Single Entry | $140 | $30 |
| Double Entries | $140 | $45 |
| Multiple Entries for 6 Months | $140 | $60 |
| Multiple Entries for 12 Months or more | $140 | $90 |
*Visa fee for certain non-U.S. citizens may vary from the list above based on reciprocal agreements. Please check with a Visa Office for special fees.
Express service:  an additional fee of $20 per visa
Rush service: an additional fee of $30 per visa
So, what does that mean to you? Depending on how many people traveling in your party, you could save $140 per person by avoiding the visa! Check online for the latest information, but as of this posting, here's how it works:
If you're a passport holder from a country, including the USA, you're eligible!
You need to be traveling to one of the designated cities within China, and only that city. (Beijing, Shanghai, Guangzhou, Chengdu, Chongqing, Harbin, Shenyang, Dalian, Xian, Guilin, Kunming, Wuhan, Xiamen, Tianjin and Hangzhou)
Booking your flight:

You cannot stop in any other Chinese city prior to landing at one of the 13 cities listed above. (Hong Kong, Macau, and Taiwan are okay.) For example, from Okinawa, it's okay to have a layover in Tokyo or Hong Kong, but from there it must be a direct flight to your destination in China. We went to Beijing, so we flew direct to Beijing, we could not have a layover in Shanghai.
You must have a confirmed seat onward ticket and valid visa to a third country, meaning you cannot fly back home after visiting China. Think of your trip to China as an extended layover. For example, we flew from Beijing to Seoul. Seoul is a different country (Korea) than our originating country (Japan), so it qualified. We had a confirmed ticket too.
Your arrival time in China and departure time from China must be less than 72 hours! They are VERY strict. At check-in, the lady re-calculated this multiple times because we were so close, 71 hours and 45 minutes. If you're flight ends up being delayed, that's okay, but your confirmed tickets must be within 72 hours.
You must exit China the way you entered, so if you fly in, you must fly out, no cruise ship or train.
You must leave from the same airport you entered China, except for Shanghai, they have an exception. So, we flew into and out of Beijing.
Make sure to have your valid passport, confirmed tickets, and visa for your onward destination (the country you plan to visit after China). Once in China, there will be a special counter/lane for the 72-hour free transit passengers.
If you're not staying at a hotel, you need to register at the local police station within 24 hours. If you're at a hotel, they'll do it for you.
You cannot leave that city during the 72 hours. For example, we could not take a day trip to the Terra Cotta Warriors from Beijing that was outside of the boundaries.
If your flight is cancelled for unavoidable reasons, apply for a visa at the Municipal Public Security Bureau (PSB).
That's it! It's really not that hard, just make sure you check online to see if anything has changed! From Okinawa, you could easily take advantage of this, visiting Beijing, and then flying onward to Seoul, Taipei, Hong Kong, or possibly even Hanoi or Ho Chi Minh! (Unfortunately Tokyo, Kyoto, or Osaka wouldn't count since they're in Japan, and if you leave from Okinawa, you're originating from Japan so it's not a 3rd country.)
Happy travels!