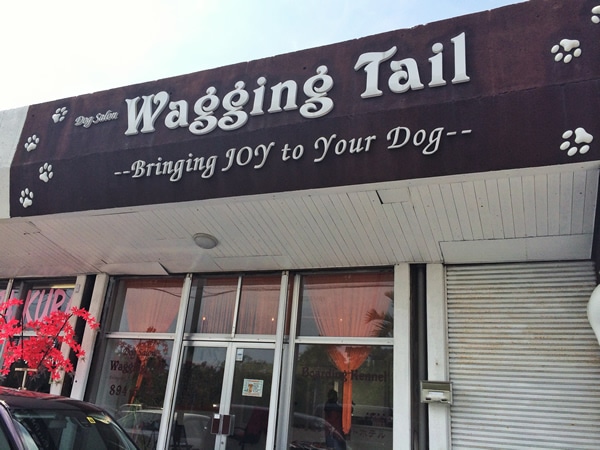 CONTRIBUTED BY SHELL BURGER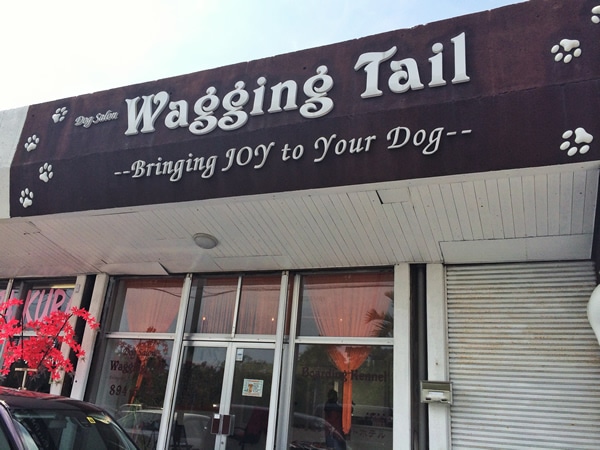 Being an owner of two schnauzers, I am used to getting them groomed every six to eight weeks. I have tried a couple of different groomers on-island since we moved here in June of 2012, and I have even gone so far as to home-groom them a couple of times. Since home-grooming is back breaking and time consuming, I decided to give Wagging Tail a try based on a recommendation by a really good friend. Both my husband and I were really impressed and pleased with the results.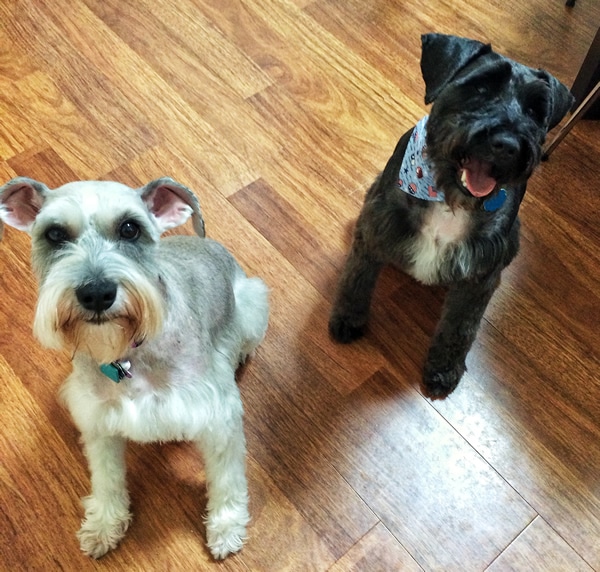 Normally getting an appointment can take weeks with other groomers, but we were able to get our dogs in for a Saturday appointment within a week. The fee for grooming our schnauzers was 4,500 yen each, which is a lot cheaper than other groomers we have used on-island. Plus, if you pay by yen you save 10% off the cost. As an additional bonus, if you have a dog that requires frequent grooming, every six weeks or less, they offer a Special Discount Card that can save you 20% on your second visit.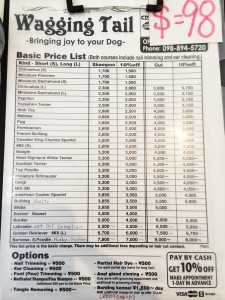 For our visit we dropped our dogs, Miaka and Malfoy, off at 10:00 a.m. when they opened and picked them up right at 1:00 p.m. This was the fastest grooming appointment I have ever experienced. To top it all off, our dogs looked amazing and they were actually happy when we left. The ladies working were very helpful and extremely nice. After the amazing service I received, I will definitely be going back to Wagging Tail for all our future grooming needs.
Payment: Credit or Yen (discount for yen payment)
Hours: 10:00 a.m. – 7:00 p.m.
Website: Wagging Tail
Phone: 098-894-5720
Address: Sunabe 343, Chatan (Near Kadena Gate 1)
Directions: From Kadena Gate 1, turn right onto 58. Wagging Tail will be on your left. They are directly on 58.