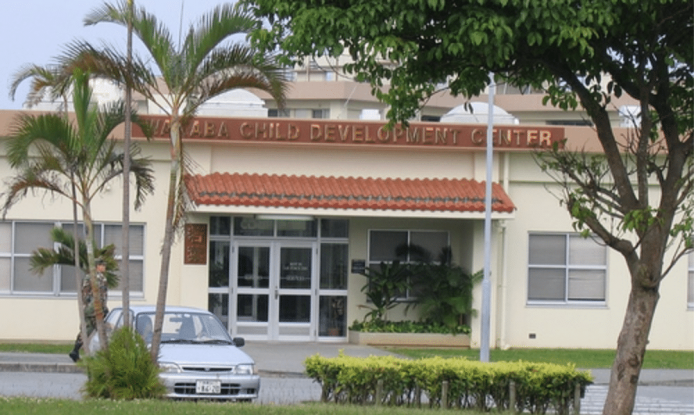 For all you parents looking for a preschool that suits your kids, we're hoping to add a little something to aid in your search. Parents of children who attend various preschools on island have filled out a series of questions about the schools for the benefit of the rest of us. We welcome more than one voice on each school since everyone has a different experience, so please feel free to add in your two cents in the comments.
If your child attends a school that has not been reviewed on this site, please contact our Submissions Manager for the template.
CONTRIBUTED BY CINDY CROSBY
Name of School: Wakaba CDC Pre-Enrichment (Niko Niko CDC has a similar program)
Address: Bldg.132, Kadena AFB
Phone: 632-7420
Website: www.kadenafss.com/youth-teen/
Ages Accepted: 6 weeks to 5 years old (daycare services)
Ages of Your Kid(s) in this School: son, 3 1/2
ADMISSIONS/ENROLLMENT:
What is the maximum number of students that your school has? 24 per class (2 teachers)
What is the current number of students? 20?
Is enrollment open/year-round enrollment or per semester? Regular school year enrollment with openings as children move
Does my child have to be potty-trained to attend? yes
Can I bring my child in for a pre-enrollment visit? not sure
DAYS & HOURS:
What are the school's hours? 8:30-11:00 T/TH or W/F or both
Is the school on a Japanese or American schedule? American – takes base school holidays off
How flexible is the school with pickup and drop-off times? Not flexible
COSTS:
What are the registration fees? None
What are the tuition fees? Based on military rank $40-$70/ month
If any, what are the assessment and school supplies fees? None
Are any discounts offered for referrals, siblings, volunteering, working there, etc.? not that I know of
Is there a late-pickup fee? They say $1/minute late.  I have not been charge for my 2 minutes a couple of times.  They can make the arrangement to move your child over to hourly care day care (if space permits) following school if you have some schedule conflict/need.
How and when does the school require payment (in yen, dollars, etc.)? Beginning of the month.  Cash, Check, Card
PARENT INVOLVEMENT & INTERACTION:
Are there parent/teacher conferences?[edited answer]: Yes
CLASSROOM STRUCTURE & SIZE:
How are the kids grouped? 3- and 4-year-olds combined
What is the school's educational philosophy?  Is the school program developmentally-based or does it have an academic focus? They provide several different play centers (drama, art, music, science) and allow free playtime, as well as daily "projects", and outside playtime.  They also encourage routines and independence with snack time (my child serves himself now) and circle time.
Is there a playground for the children to play on? Yes
Are there extracurricular activities or field trips? No
How does the school discipline children? They talk to the children and try to redirect.  They do not label even with positive terms like "he was good".  Instead they say "he listened" and "made good choices".
FINAL COMMENTS OR OBSERVATIONS ABOUT THE SCHOOL:
For base-dwellers, the CDC pre-enrichment program is a close, convenient, and inexpensive pre-school option. My only complaint is that our favorite teacher, Miss Nari, (who is Japanese) left.  Despite this setback, my son LOVES school and is developing a very positive attitude toward learning.  He is becoming very creative and loves to talk about doing "experiments".  It has also really helped with his social skills.  Because of the short time and the children working independently, there isn't a very structured curriculum.