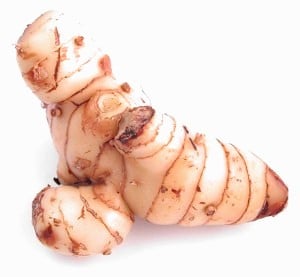 CONTRIBUTED BY VIVIAN
Why would I want to buy Thai ingredients when there are plenty of Thai restaurants on island, you say? My husband is Cambodian, and I really miss Cambodian food myself. I've been on the island for 6 months now, and I'm really really missing my old ingredients for Southeast Asian food. Finding a Thai grocery (which seems more likely than a Cambodian grocery), would totally solve my issues with finding some key ingredients I just can't find at the Commissary (Foster), San-A, or Maxvalue. What am I looking to find?
1. Kaffir Limes and/or Kaffir Lime Leaves
2. Red Curry paste
3. Galangal
4. Lemongrass I found lemongrass at the garden section in Makeman.
Actually, if someone sold a Kaffir lime plant, that'd be even better. I'm almost tempted to break some customs laws and bring some over next time, but I'll suffer without my dearly missed, yummy Cambodian skewers instead. Sigh…
Another Southeast Asian food woe? PHO. I miss pho so much, because I used to eat it every weekend. While I do like eating Okinawa soba as my replacement, I just have a thing for stinky sock-smelling soup that only pho can satisfy. I know there are pho restaurants somewhere in Naha, but that's quite a drive away for me in Yomitan. Fortunately, pho ingredients aren't as impossible to find.
So, if anyone has some insight on where to find a Thai/Southeast Asian grocery (or even Filipino), that'd be excellent. Or, even if you know where to find an ingredient, that'd be superb as well. I love Okinawan & Japanese food, but sometimes I just need that tang and spice in my life.