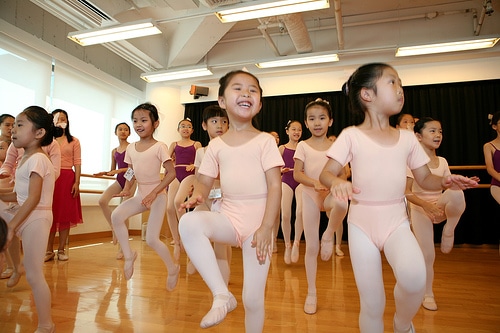 CONTRIBUTED BY HEATHER GELORMINE
It's a fact: little girls (and many little boys!) love to dance.  Back in the US, dance studios are everywhere.  The opportunities to sign them up for classes, rehearsals, and the culminating recitals are seemingly endless… and the tiny dancers eat it all up.
Here on Okinawa, however, the opportunities to get our kids into strong dance programs are much fewer and farther between.  Most of us first turn to the programs held through the Youth Center… and some of us are left looking for more.
One reader shares her frustration:
I have a four-year-old who desperately wants to take a dance class. I want her in an off-base dance studio. Unfortunately, the only classes I know of are through the Kadena Youth Center (including the classes at Torii). My daughter actually speaks pretty passable Japanese so even if the studio wasn't English-speaking, it would probably work for us. Somewhere near Yomitan would be perfect! Any suggestions?
Can anyone help her out?  Do your children take dance lessons at an off-base studio?  Where is it located?  What are the fees?  Are there age restrictions? Can you give us any other information?
Thanks!