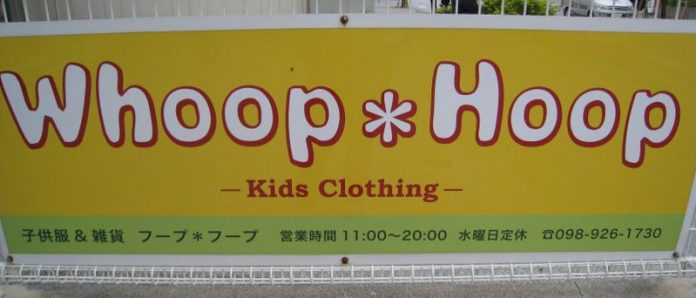 CONTRIBUTED BY JEANINE CZUBIK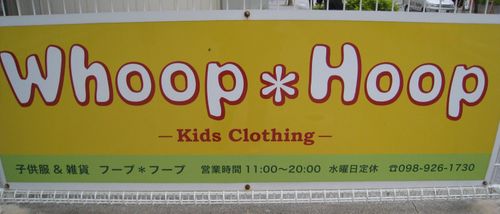 Whoop Hoop's bright yellow sign has always vied for my driving attention down by Araha Beach.  With no children of my own, I've had little need to shop for childrens clothing, but this week I ventured in.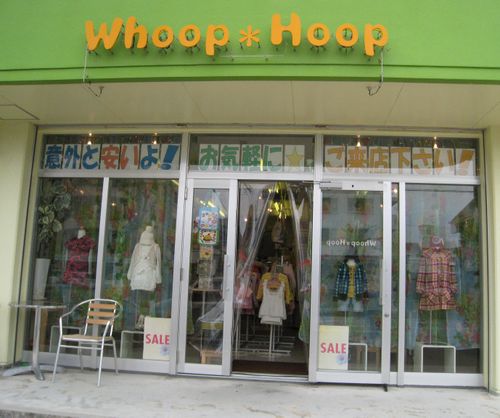 It's cheerful sign is not misleading – the children's fashions in Whoop Hoop are as cute as its exterior sign is bright.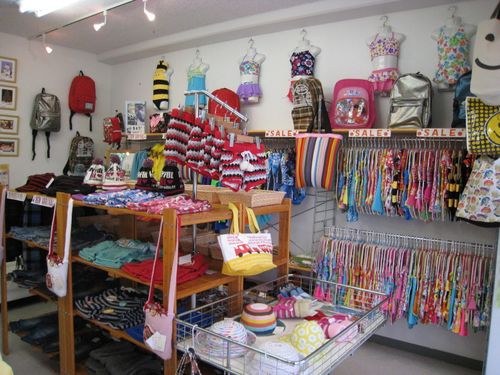 Whoop Hoop carries both classic and sweet outfits, and fun and funky designs for infants and children.  In addition to clothing, there are bags for kids and adults, hats, adorable hair accessories, baby gift sets and small pieces of framed art for sale.
When I visited, I met owner Shingo Ishagaki who speaks excellent English thanks to some time spent in California.  He opened Whoop Hoop in 2005 and can help you find exactly what you need.
---
Whoop Hoop Kids Clothing
Phone: 098-926-1730
Hours: Open daily 1100 – 2000, closed Wednesdays
Location/Directions: Whoop Hoop is in Kitame on the road parallel to 58. It is on the beach side of the road just south of main entrance to Araha Beach.  Genki Izakaya is on the opposite side of the street just north of Whoop Hoop. There are four parking spaces in front of the store.