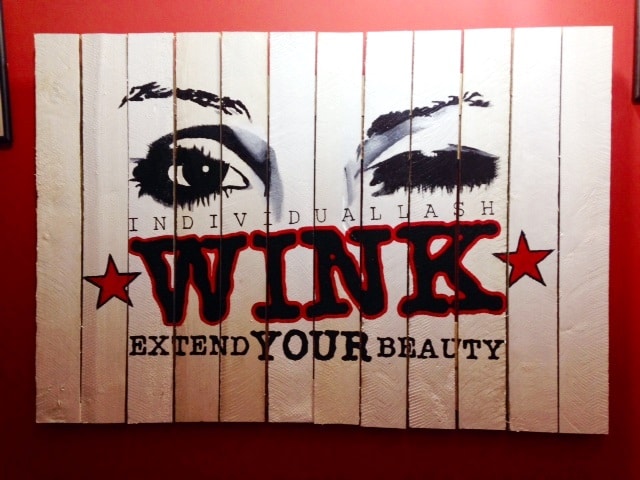 CONTRIBUTED BY ELIZA GROFF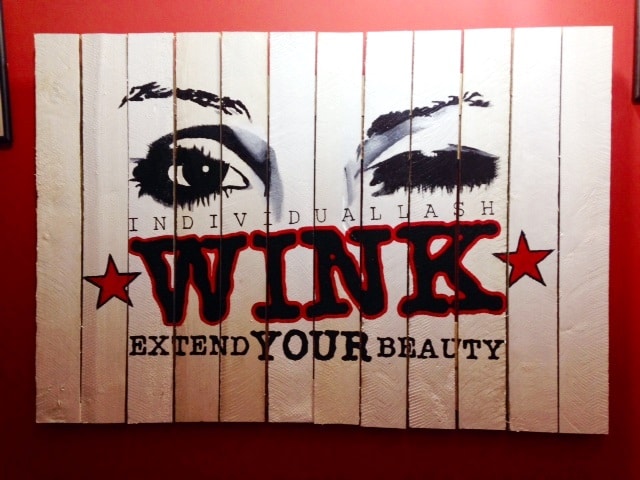 Have you ever wondered how celebrities get that flawless, no makeup look in beachy photos? I can't promise that you will look like Kim Kardashian, but I can promise you a luscious set of long lashes. At Wink Lash in American Village, they have three certified lash ladies who specialize in this beauty discipline.

You lay down on a spa table and they glue on long fake lashes one by one. These aren't the kind of plastic, clumpy, garish lashes that you can glue on yourself from Wal Mart. These lashes are thin, synthetic lashes made to look like real lashes. Ah yes, that is the secret. Those celebs don't really have the perfect lashes after all.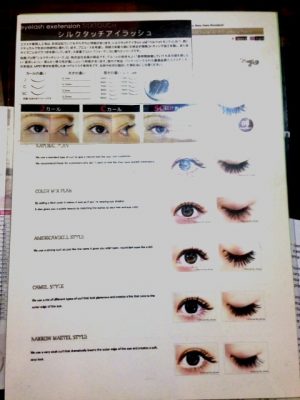 At Wink Lash, you can choose from a variety of lash looks. They vary in volume from a Full Set (70 lashes for each eye), to Unlimited (120 lashes for each eye), to Volume Lash (300 lashes for each eye) at a range of different prices.
You can also choose the curl, length, and lash layout (see photo).
They recommend getting your lashes repaired (redone) every 14 to 21 days. Lash repairs cost roughly half as much as the original lash appointment, and take about half as long. You can expect to pay 5,900 yen for the first appointment, and 2,900 after that.
They also post special pricing on their Facebook page on days that they are not very busy. These tend to be Tuesday, Wednesday and Thursday mornings.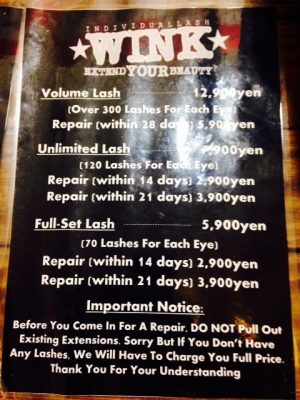 The initial appointment takes about an hour and a half to two hours, depending on how many lashes you want and how much you gab. After that, expect your appointment to last 45 minutes to an hour.
If you want to kill two birds with one stone, you can also get your nails done with gel paint in solid colors, or very simple designs while you are laying down getting your lashes pampered. They don't do pedis, but your simple mani will cost around 2,900 yen and you can let your nails dry while you are already relaxed and being pampered on the spa table.
All of the ladies at Wink Lash speak very good English, and they will help guide you if you are not sure what you want. I have a friend who has been going to them for 4 years, so they are definitely worth going back to. I hope you enjoy this new beauty secret, and love your lashes while you bask makeupless in the sun, more photo ready than ever!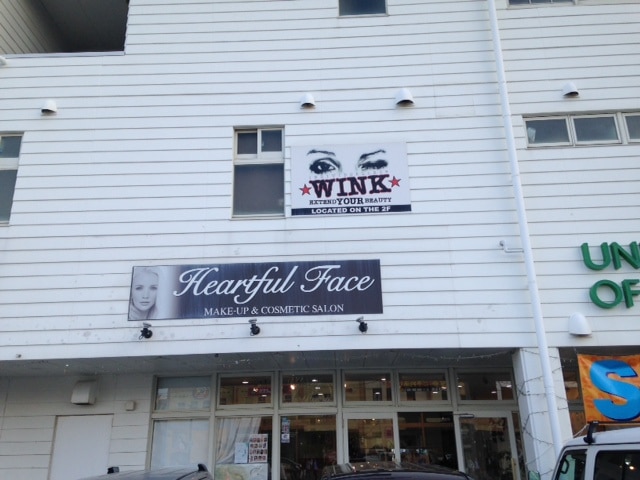 Hours: Call to make an appointment.
Phone: 090-9789-7088
Address: 9-7 Mihama, Chatan-chō, Nakagami-gun, Okinawa-ken 904-0115, Japan
Directions: Park in the main parking area for American Village Mihama. Wink Lash is on the second story of F Plaza in suite 2 (up the spiral staircase, pictured below).
Map Coordinates: 26.315810789291653, 127.75581470364386
Facebook Page: Wink Lash