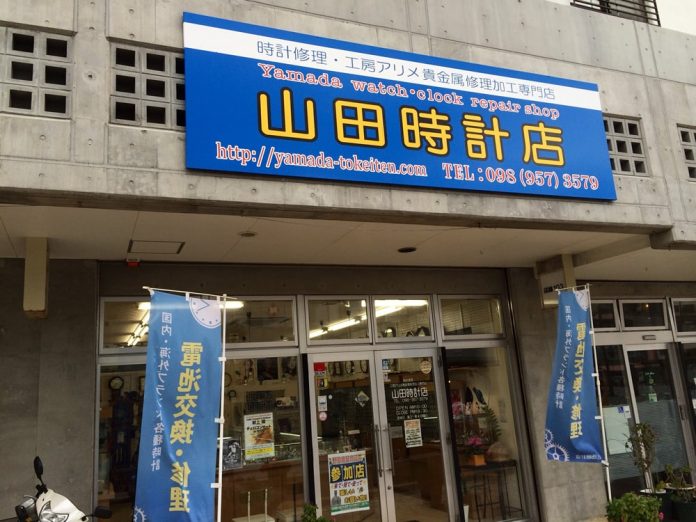 CONTRIBUTED BY SHELL BURGER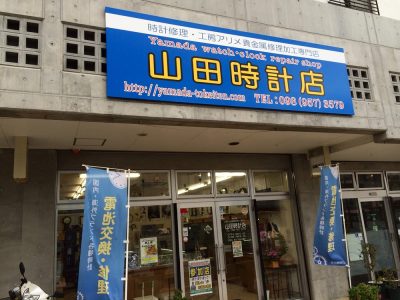 I wear a watch every day and honestly I feel naked when I don't have it on. So when my watch's battery died a couple of weeks ago, I started looking for a place to get the battery replaced. I checked on base, but was told they don't do anything like that. I even tried going to a jewelry store to get it replaced, but was told it would have to be sent to mainland for a replacement and would take a couple of weeks. I can understand sending photography equipment off island for cleaning or repair, but a watch battery? I decided to keep looking.
After asking several people, I was told about a jewelry/watch shop located in the Rotary Plaza area, Yamada Watch Store, and decided to give them a shot. The store was easy to find, as it was located on the main road of the plaza area, between a hardware store and cafe.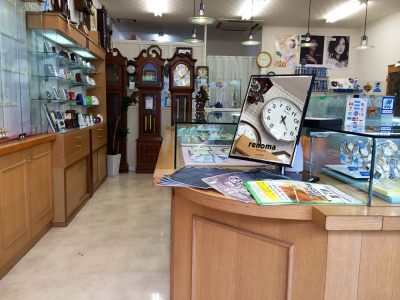 The lady who helped us, Sachiko, was very friendly and helpful. We explained we needed a new watch battery. She took the watch to the gentleman in the back, and roughly 10 minutes later she brought it back out and we were all set. The cost for a watch battery was 1,000 yen, which is really reasonable to me, knowing what I have paid back in the states for the same thing. The shop also carried a variety of watches and jewelry for sale. I now know exactly where I will be going next time I need a watch battery.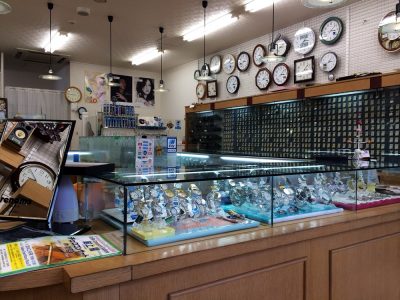 Website: Yamada Tokeiten
Phone: 098-957-3579
Hours: 10:00 a.m. – 7:30 p.m.
Payment: Yen or Credit Card
Directions: From Kadena Gate 1, turn right onto 58. Take 58 until you get to the Rotary Plaza turn-off on the left-hand side of the road. This is just before the Kadena Police Station on 58. Follow the road down, you will pass the family mart; the road will bank to the left follow it. Yamada Tokeiten will be on the left side of the road. We parked on the street.
GPS Coordinates: 26.363169, 127.754967