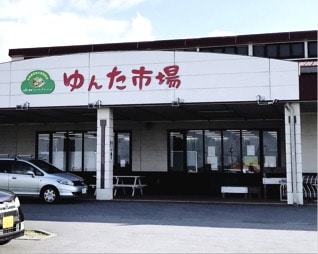 Yomitan Farmers Market
CONTRIBUTED BY ANDREA GRACE WOOD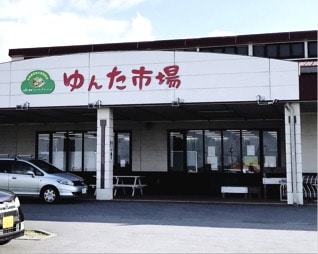 (NOTE: Official Okinawan name of Yomitan's farmers market is J.A. YUNTA ICHIBA)
Living off base allows me to discover our little village and most of all contribute to our local amenities and small businesses. One of my husband's and my favorite weekend trips is to the neighborhood of Yomitans farmers market. The produce is fresh and locally grown. We also love the plants and flowers and how they're so unique from flowers back in the states! Not to mention cheap. We got the purple ones for 50 yen a piece and they last for 3 weeks!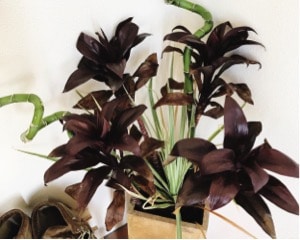 The fruits and vegetables sold at Yomitan Farmers Market are fresh and grown in the farms around our neighborhood. I'm Italian and will go here for a bunch of basil and purchase for only 100 yen. There's more than just produce though. There are prepackaged dinners and lunches made locally as well. If you live in the area and need a lunch quick for work, you can just grab and go like you would in any Lawson's or Family Mart. Snack and Drinks are located in the back corner of the market alongside the rice packaging.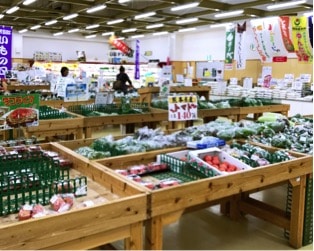 There's also handmade pottery/vases, woven baskets, musical instruments, wood figurines, and knick knacks for decorating your home with Okinawan flare.
I go to Yomitan Farmers Market about twice a week to pick up my fresh produce or a simple snack, and of course, I now have the opportunity to keep fresh flowers year round in my home without breaking the bank! It's on my way to Kadena every day, and I can't pass up an opportunity of feeling closer to being a part of this community.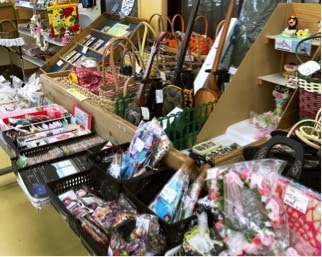 ---
Yomitan Farmer's Market
Hours: 9:00 am- 7:00 pm
Payment: credit card or yen
Phone: 098-958-1124
Website: https://www.ja-okinawa.or.jp/fm/market/
Address: 2346-11 Kina, Yomitan, Nakagami District, Okinawa Prefecture 904-0302
GPS Coordinates: 26.392678, 127.7447939
Directions: If you are going out Gate 3 of Kadena Air Base make a left, at your first light make a right. Make a right onto 58, and it's going to be a left at the light after it says Ken's Place on an orange sign. The road is newer and doesn't always pop up on the GPS but my family and I call it the runway (you'll know why when you turn on it). And it will be on your left-hand side about 0.5 miles or 0.8k down.
[codepeople-post-map]