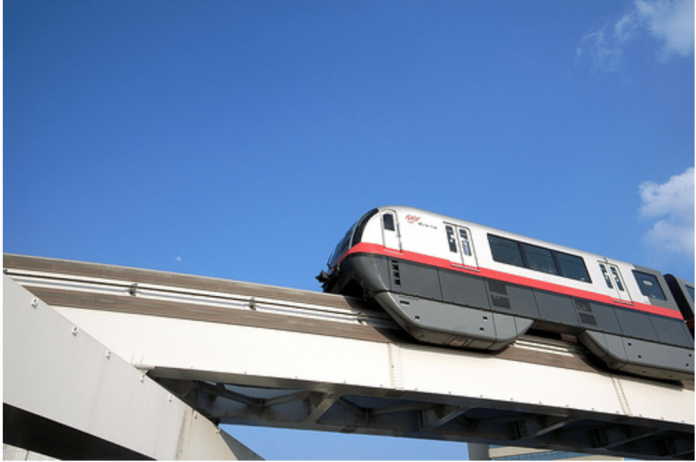 originally uploaded by NinaMyers.
CONTRIBUTED BY MEREDITH NOVARIO
I have yet to ride this monorail despite how sleek and sexy it looks each time I drive underneath it and how much praise is lavished upon it. But I plan to, and while planning to I found great information in English about how to do the monorail. You must know what I now know.
You can learn exactly how to get a ticket with various visual aids including pictures of the wicket machines.
THE DETAILS HAVE BEEN ATTENDED TO FOR ME AND YOU!
Also, I learned that each and every station has a "theme melody" which is different from the "theme melody" of the other stations. AND you can listen to each of these melodies yourself. Again, with the details!
I figure we'll get an all day pass, pack lunch, possibly even dinner and let our boys affix themselves to the windows all the livelong day.