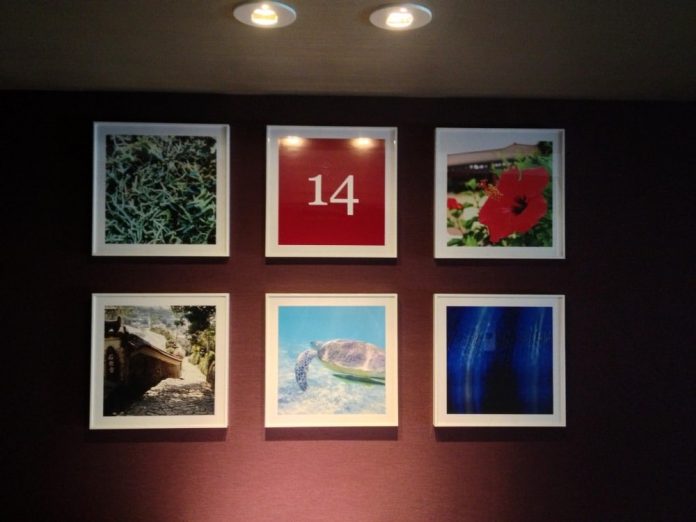 CONTRIBUTED BY LAURA SNELL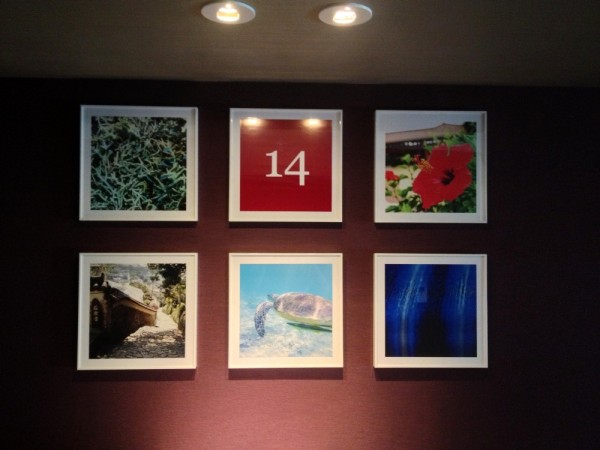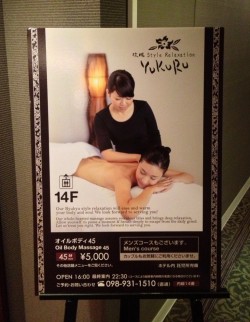 The Yukuru spa is located on the 14th floor of the Dai Ichi Hotel. I have been to the spa at least three times and each time I have been impressed. The spa is located in a converted hotel suite that looks out over the ocean. The rooms are private and peaceful. From the second that you walk into the spa you are put at ease by the dim lights, the calming music, and the fresh smells.
I have gone for a massage, facial, and a reflexology treatment. Each time they were running some kind of special that not only made the service cheaper but also extended the time that I was receiving. My most recent treatment (a massage) was 5,000 yen for a 60-minute massage and 30-minute reflexology treatment. The specials are always changing, so it's best to ask what specials they have. Another way to see some of the specials is the various signage in the hotel (and elevator).
Some of the various services that they provide are: body and facial, oil body massages, reflexology, pink porcelain lily facial, and a variety of men's services.
Before your treatment you soak your feet in a warm foot bath that has a beautiful orchid floating in it. If you get a massage there is a small glass dish with an orchid placed directly under where your face is (so if you choose to open your eyes that's what you see).
Immediately following your treatment and any additional relaxation time that you might want/need, you are provided with some of the most delicious tea. They also sell the loose tea there.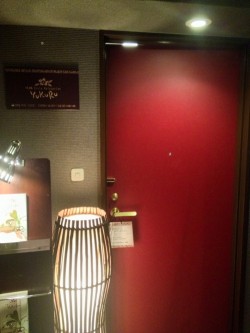 Hours: 4 p.m. – 10:30 p.m.
Payment: Yen and credit card
Phone: 098-931-1500 (hotel) or 098-931-1510 (spa)
Address: 2-8-1 Yogi, Okinawa City, Okinawa Prefecture, 904-2174 Japan
Directions: (From Kadena Gate 2) Exit Gate 2 and turn right at the intersection onto 330. Pass Plaza House Shopping Center on your left then turn left onto 22. Continue on 22 and go through your third traffic light and turn right at the end of the road. Go straight and turn right after passing Hotel Hawaii on your left. The hotel will be on your right (after driving on the winding road for a short time) marked with a red sign.