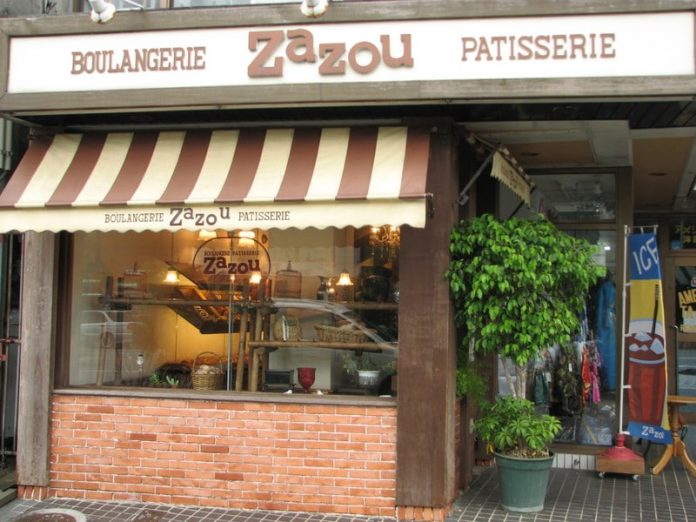 CONTRIBUTED BY KAHO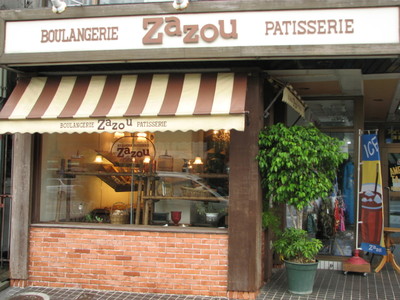 I am a bread lover.  I can live on bread.  I don't know many good bakeries on the island.  There is a post on a bakery in Yomitan area on this blog.  I would love to go up there to buy some pastries, but having a little one doesn't allow me to explore all the way up there for that.  Zazou, on the other hand, is right by my place!  It is right by the Kadena Air Base Gate 2.
It has some yummy pastries and bread that I love.  There is a small counter with 3 chairs in the back where you can order some food.  They, however, do not welcome little kids just because of the limited space.  It is really tight back there.  I was surprised to see the sign, but I kind of understand.
Here are a few photo of some pastries.  Yum yum!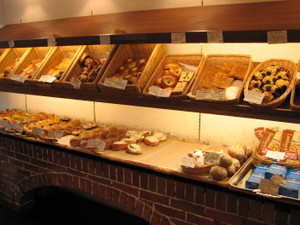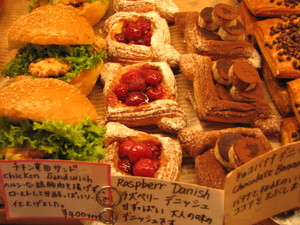 Directions
Leave Kadena Air Base Gate 2 and drive on the bridge that runs over the highway.  You'll see China Pete on your left.  Zazou Bakery is on the Gate 2 Street and will be on your left after one stop light from China Pete before H.I.S. Travel.  Zazou has a designated parking lot behind the building.