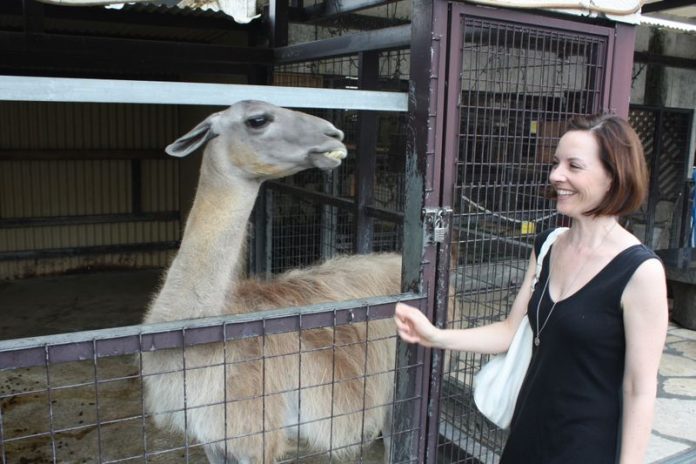 CONTRIBUTED BY MARY RICHARDSON
I know unusual and mismatched business combinations exist out there in the world. I've danced at a Disco/Rodeo in San Antonio, Texas and I recently walked by an apartment coffee shop/cat hospice in Tokyo. Frankly, I respect creativity in small business and I do appreciate the intention to serve multiple consumer needs all at one time.
However, imagine my surprise to discover another unique commercial hybrid- a fresh egg shop and zoo right here in Okinawa.
The way I came to find this place is somewhat amusing. I was at a local farmer's market in the process of buying a carton of eggs a while back. An Okinawan woman approached me out of the blue and recommended that I not buy those eggs. There was a much better egg shop nearby she explained. The friendly woman was so enthusiastic about those eggs, in fact, that she even offered to drive me over there to see for myself…
Okay, so I like spontaneity as much as the next person, but I just wasn't too into the idea of getting in a stranger's car that day. Instead, I asked the egg lady to give me directions so that I could go on my own.
And that's exactly what I did, and what a surprise. This place definitely sells eggs and definitely showcases animals. Lots of them including a llama, ostrich, various monkeys, birds, bats, turtles, ducks, and others.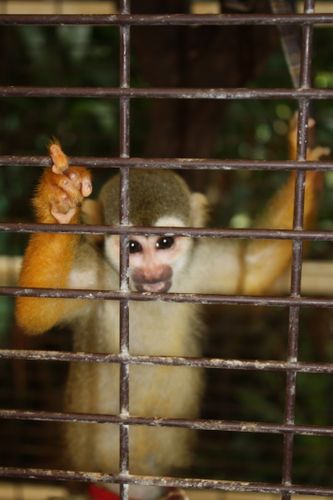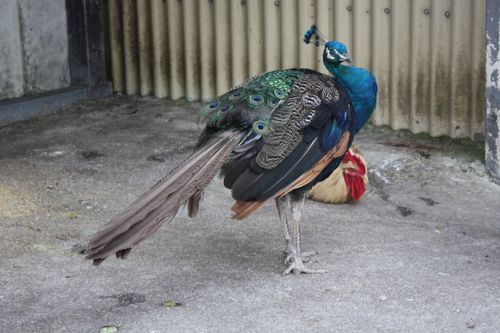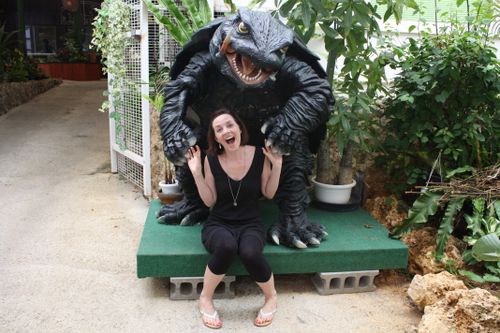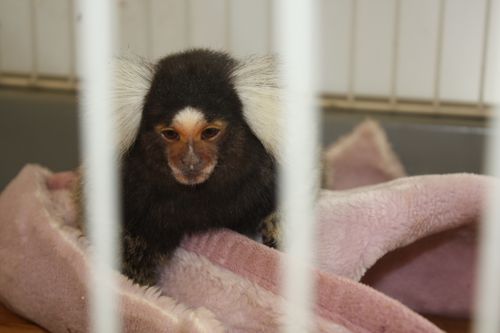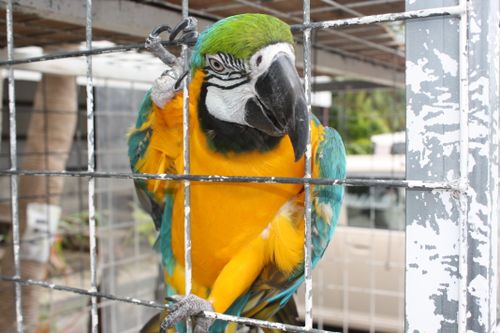 There is also an abundance of eggs and a small bakery selling chiffon cakes and the largest cream puffs I've seen on island. On a side note, an Okinawan friend of mine who loves baking cakes and brownies swears by the quality of these eggs.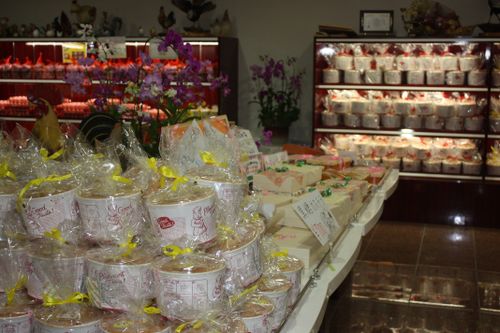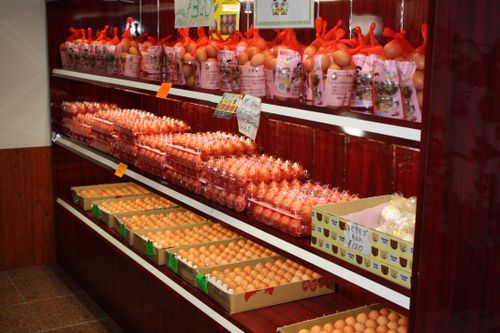 To be honest, this place is a little wacky. In no way is it a first-class zoo– it's not huge, the cages are a little dirty and parts of it smell, well, like animals… but it is unique, popular among Okinawan familes, perfect for little kids to mill around, it's a quick excursion, and best of all, it's FREE!!!
So if you're hankering to bake a cake soon and want to let you kids loose for a while, check out the Zukeran Egg Shop and Zoo.
---
Zukeran Egg Shop and Zoo
Hours: 9:00 am -7:00 pm
Address: 660 Akamichi, Uruma, Okinawa Prefecture 904-2245, Japan
GPS Coordinates: 26.359836, 127.82292529999995
Directions: Go out Gate 3 Kadena and drive straight past Camp Shields until you get to 329. Turn Right on the 329 and continue straight until you reach 16, the Chibana intersection. It's quite a big intersection, but look for the Chibana sign overhead. Turn Left at the Chibana intersection and drive straight until you see two large Pachinko parlors ahead. The first is Orange and the second is Yellow and White. The Zukeran Egg Shop and Zoo is between the two Pachinko parlors, but it's a really narrow road. Look for this sign and turn Left there into the parking area.